Washington-based Air Force rescue squadron records its 700th save
by
James Bolinger
September 23, 2019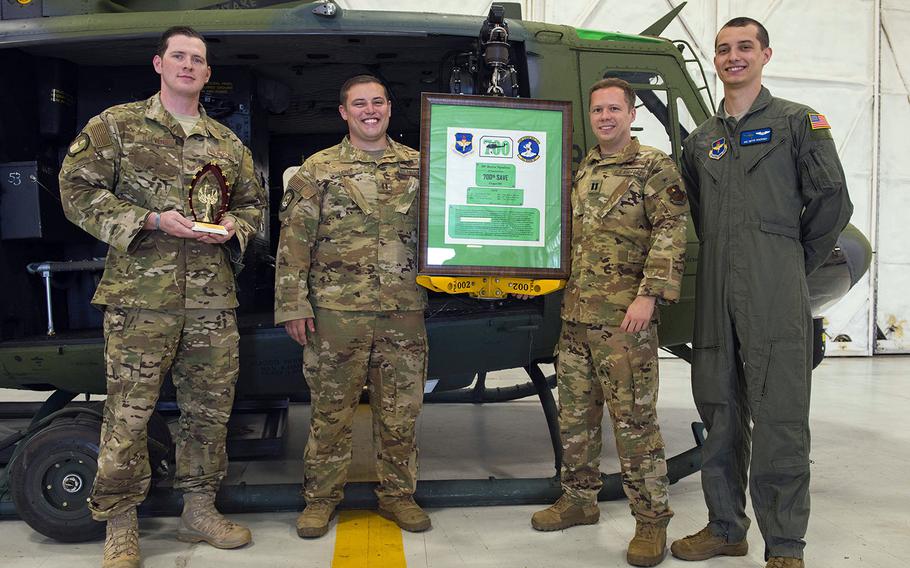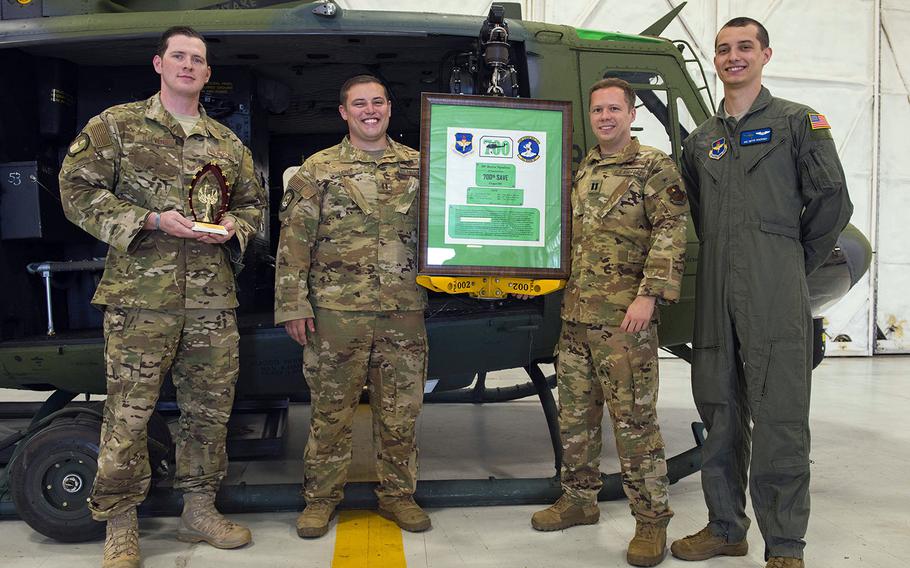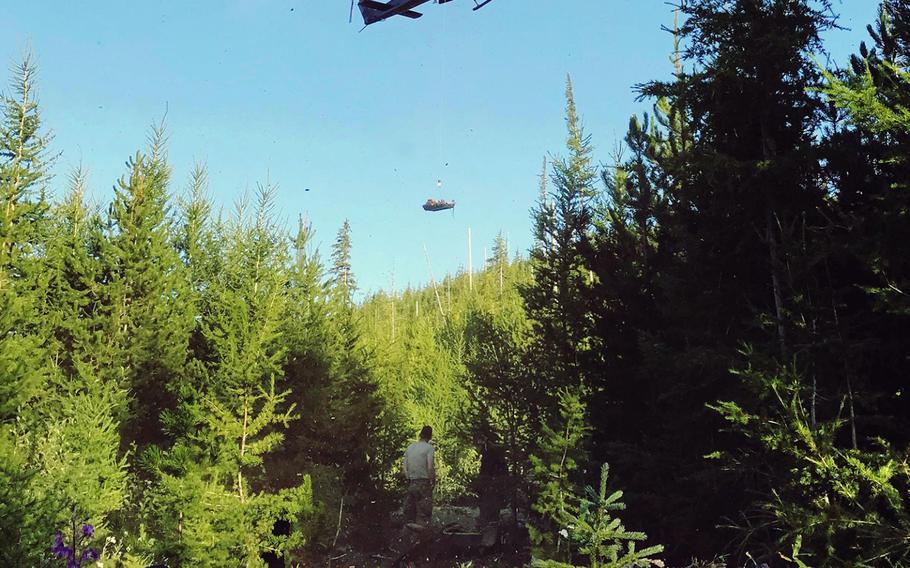 Like a championship team hoisting a banner to the arena rafters, an Air Force unit marked its own benchmark recently by pinning another poster to its hangar wall.
The Air Force's 36th Rescue Squadron recorded its 700th save Aug. 12 when a team airlifted an injured student attending survival, evasion, resistance and escape, or SERE, instructor training from a mountainside in northeastern Washington.
The squadron counts its saves from the day it unfurled its colors at Fairchild Air Force Base in 1971. It commemorates every hundredth save with a framed poster that is displayed in the unit's hangar.
The 49-member unit supports SERE selection and training, combat-rescue officer selection and special tactics training. The squadron also provides its services to civilian authorities for wilderness search and rescue in four states.
The injured airman was attending technical training to become a SERE instructor when he became ill, said Capt. Ben Elias, a UH-1N Huey instructor pilot who was on the mission. Elias spoke to Stars and Stripes via telephone Friday.
A 6:15 p.m. call to Elias' team said the student was showing signs of hypothermia — convulsions, shivering, loss of cognitive function and turning blue — and needed immediate evacuation, Elias said.
"We got clearance to launch and ran out to the aircraft," he said. "It was about 17 minutes from notification to takeoff. The student's location was on a ridgeline on Calispell Peak about 7,000 feet above sea level."
The higher a helicopter gets in elevation the more power is required to keep it airborne. Elias' Huey, call sign Rescue-09, was at full power, fighting downdrafts and heavy winds, he said. The pilots eventually found an updraft coming off the valley floor, which helped stabilize the helo and allowed the team to extract the student.
"We hovered at about 100 feet, deployed the medic, deployed the Stokes litter, and hoisted the student out," Elias said.
Rescue-09 then flew 25 minutes to a local hospital where the airman was diagnosed as having low blood sugar, or hypoglycemia, Elias said. The student was severely dehydrated and suffering from malnutrition but has since recovered.
The poster featuring the crew of Rescue-09 was unveiled Sept. 20 on National POW/MIA Recognition Day after the unit completed a 3-mile ruck march and other activities.
"We all have our reasons for joining the service. I've been in for about nine years, and for me it's all about saving lives," Elias said. "While we don't seek recognition, having the opportunity to impact someone's life is meaningful. It's pretty cool that my name will be on that poster as long as the squadron is here. It's what we train for and it's what we do."
bolinger.james@stripes.com Twitter: @bolingerj2004