Warthogs, airmen return home after deployment against Islamic State
---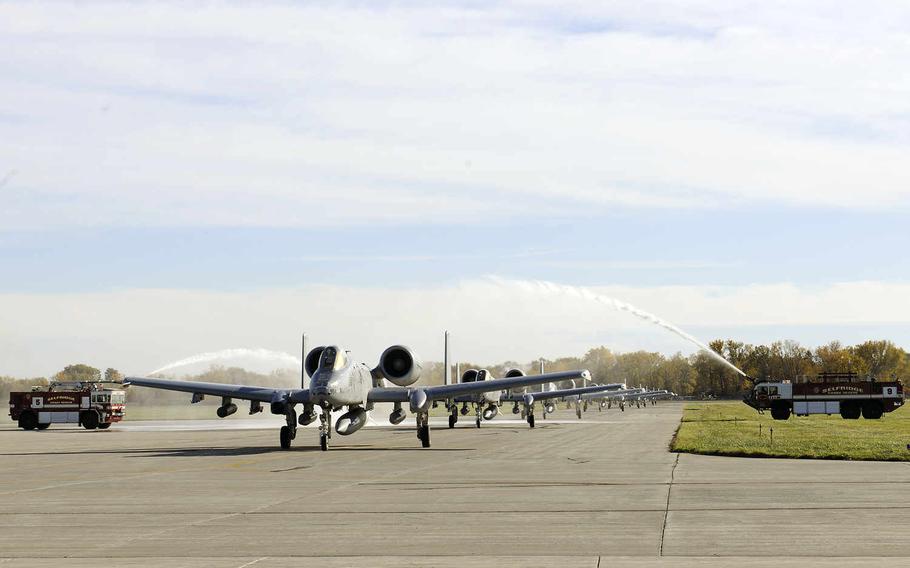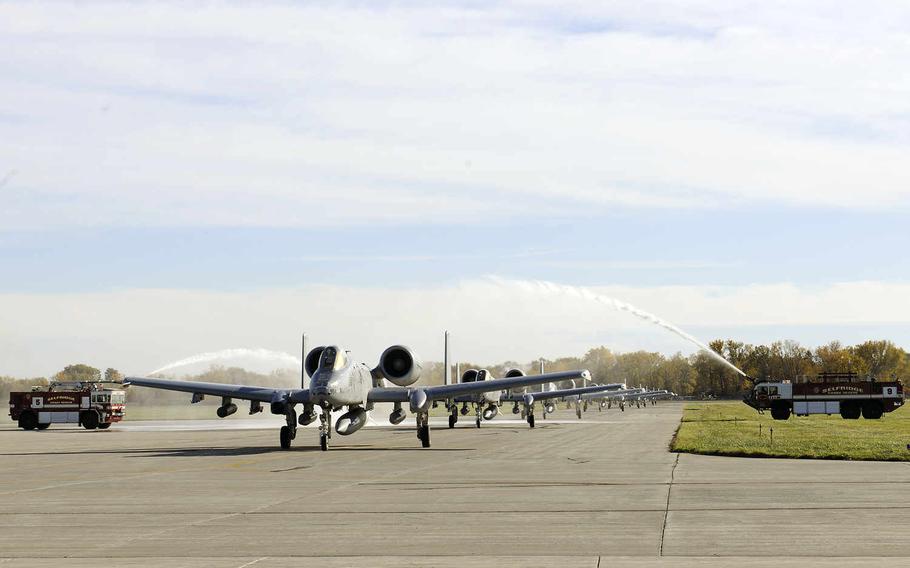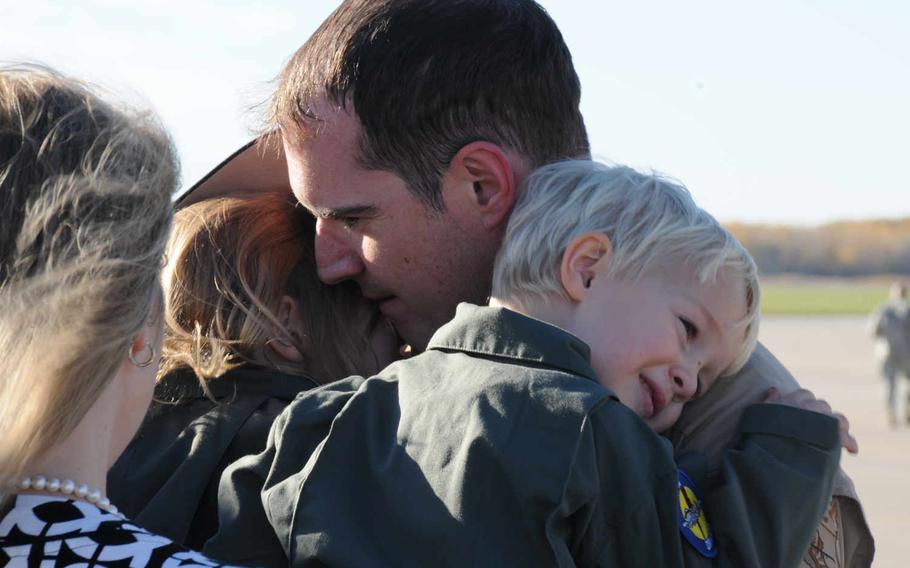 Ten Air National Guard A-10 Thunderbolt II aircraft and hundreds of airmen supporting them are back in Michigan after a six-month deployment flying missions against Islamic State group targets in Iraq and Syria.
The pilots and their combat jets were part of the largest and longest mass deployment from Selfridge Air National Guard Base since the Korean War, guard officials said in a statement.
About 500 airmen of the 127th Wing deployed from Selfridge. Most spent about six months in the Middle East supporting Operation Inherent Resolve and other missions. The simultaneous deployment of that many men and women from the 1,700-member wing hasn't happened since 1953, guard officials said.
The largest group of airmen, about 350, was from units that fly and operate the A-10, also known as the Warthog. A-10 pilots and support crews completed more than 1,600 sorties, logging more than 11,000 hours of combat flight time, officials said.
Smaller groups of airmen from KC-135 Stratotanker units at Selfridge deployed for two- to three-month periods, flying more than 300 missions and nearly 2,200 combat flight hours.
The A-10s landed in Michigan on Thursday, while other airmen returned over the weekend. About 50 airmen will finish their deployment by the end of the month.
Selfridge officials did not disclose the airmen's deployment location. The Air Force earlier this month sent 10 A-10s from Moody Air Force Base, Ga., to Incirlik Air Base, Turkey, to fly combat missions against the Islamic State group.
Selfridge was at risk of losing its 18 Warthogs in the 2013 budget proposal, in an Air Force plan to eventually retire the jets, but Congress intervened to block the retirement of the close-air support aircraft.
---
---
---
---