Want to try the new Popeyes chicken sandwich? It hasn't deployed to overseas military bases
by
Nancy Montgomery
September 11, 2019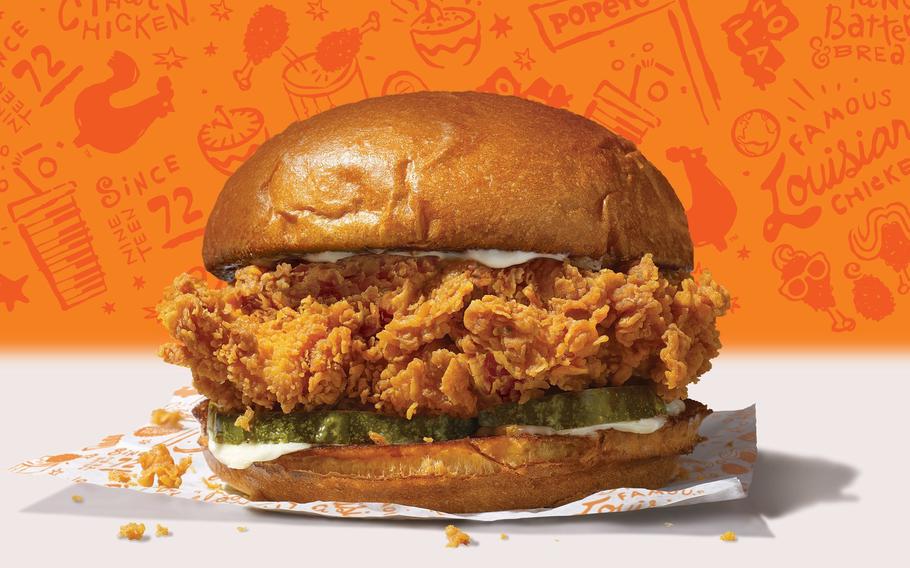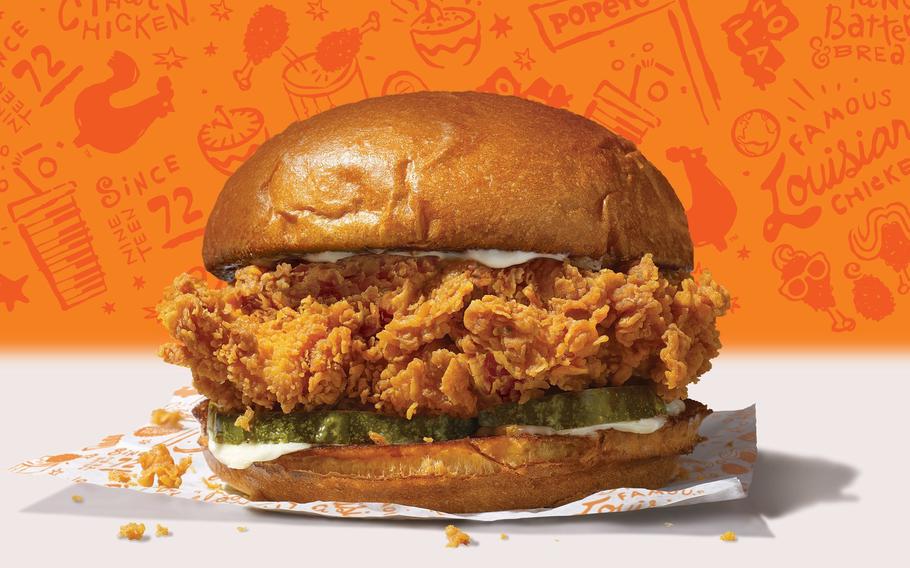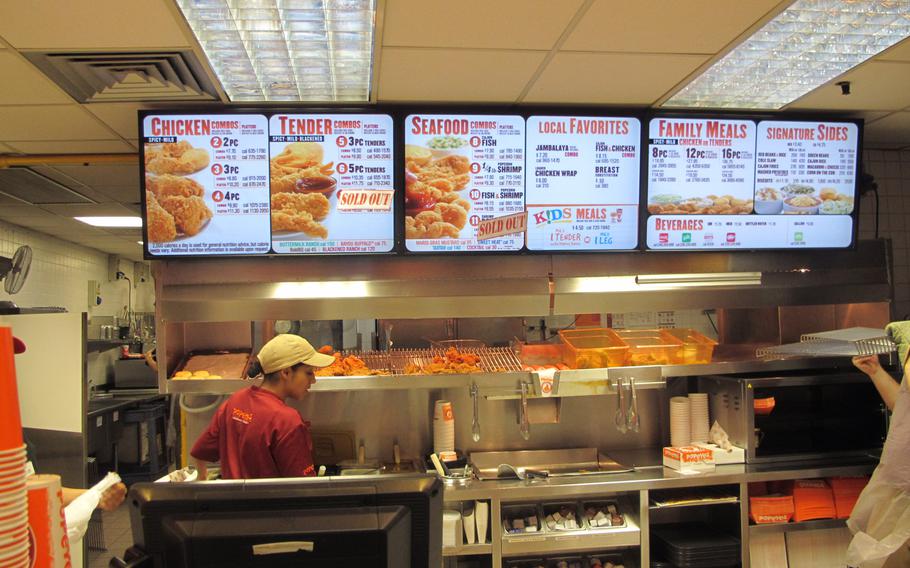 Troops and their families are wondering when they will get a taste of the fast-food chicken sandwich that last month launched the "chicken sandwich wars" on social media and drew mouth-watering reviews.
Neither the regular nor spicy versions ever made it to the menu for overseas troops and families and officials could not say when the $3.99 Chicken Sandwich that Popeyes Louisiana Kitchen introduced Aug. 12, quickly capturing hearts and stomachs — and even prompting an attempted armed robbery at one location when it sold out — might be offered at any of the 34 Popeyes restaurants located on U.S. bases overseas.
Why weren't servicemembers and families overseas able to sample the sandwich and share in the two-week phenomenon? Would they ever be included? Where was their sandwich?
The new sandwich was available at military installations in the U.S. before selling out, said Chris Ward, spokesman for Army and Air Force Exchange Service, which contracts with fast-food outlets on bases.
But AAFES didn't get to decide when the sandwich would be introduced at other base locations, AAFES representatives said, referring sandwich questions to Popeyes.
"Popeyes is currently focused on the launch of its new Chicken Sandwich in the U.S.," a company spokeswoman said in an email. "I'll be sure to keep you posted once I have more information to share."
The main image on the company's website on Wednesday was a photo of an empty sandwich wrapper and crumbs of fried buttermilk breading next to the message, "Be right back."
The chain sold about 1,000 chicken sandwiches per store each day during the craze, which was spurred on by a social media, doubling store traffic, an analyst at KeyBanc Capital Markets told CNBC on Monday.
In addition to raves on social media, the sandwich garnered glowing reviews from the New Yorker, Business Insider and the Washington Post. Most of them compared it to those of competitors, especially Chick-fil-A, which has for years been considered king of the fast-food chicken sandwich. There are no Chick-fil-As on military bases.
The Post called Popeyes' "the crunchiest, crispiest fast-food chicken sandwich out there."
The New Yorker praised its brioche bun as "buttery and sweet and light," its barrel cured pickles as "crisp with vinegar," and its "exquisite slab of chicken breast, hefty and juicy and snow-white, in its crenellated armor of that uncommonly crisp fried batter."
A man in Houston, Texas, pulled a gun when he and his friends were told there were no more sandwiches, police reported.
Two weeks after the sandwich first appeared, Popeyes announced supplies had run out.
"We, along with our suppliers, are working tirelessly to bring the new sandwich back to guests as soon as possible," the company said.
montgomery.nancy@stripes.com Twitter:@montgomerynance