Wannabe SEALs willing to pay for a taste of the special ops life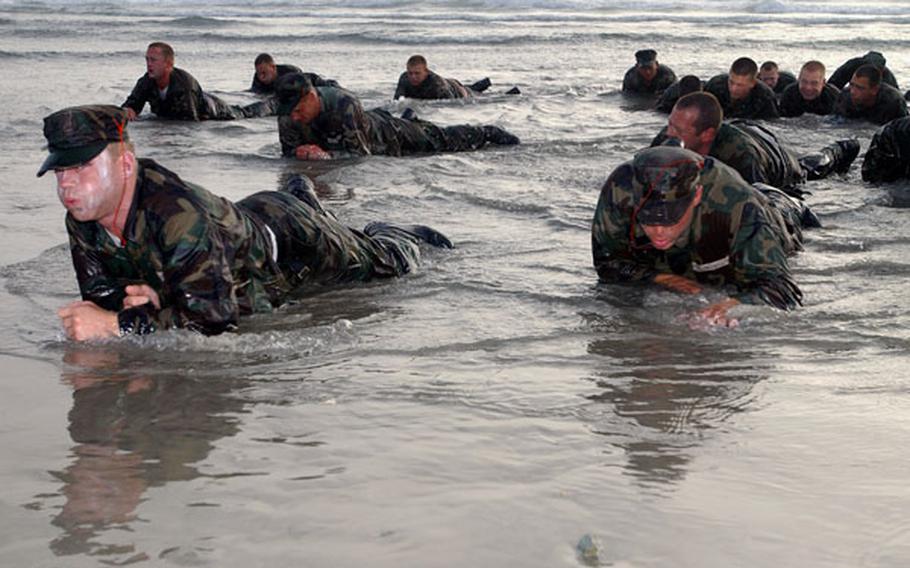 Underwater situps. Eight-mile runs. Push-ups done in neck-high slime.
Navy SEAL candidates are required to undergo these and many other unpleasant exertions during their six-month training. Some civilians are paying $1,900 for the privilege, according to The Washington Post.
The weeklong Extreme SEAL Experience, run by former SEALs, attacts two types of men, the Post said: young men who want to become SEALs, and middle-aged men who want to test their manhood.
Participants struggle through Hell Night -- meant to simulate the Hell Week that caps real SEAL training -- and learn vital special ops skills such as breaking out of leg irons, how to keep from drowning and how to jump out of helicopters.
Read more about the Extreme SEAL Experience from The Washington Post
---
---
---