Virtual training ground in the works as Army pushes ahead with cyberwarfare plan
by
John Vandiver
September 17, 2019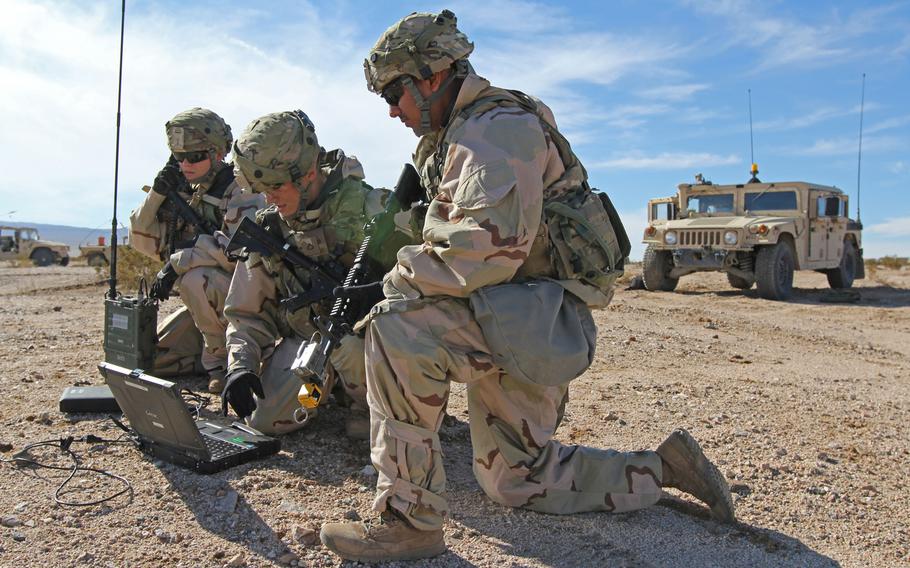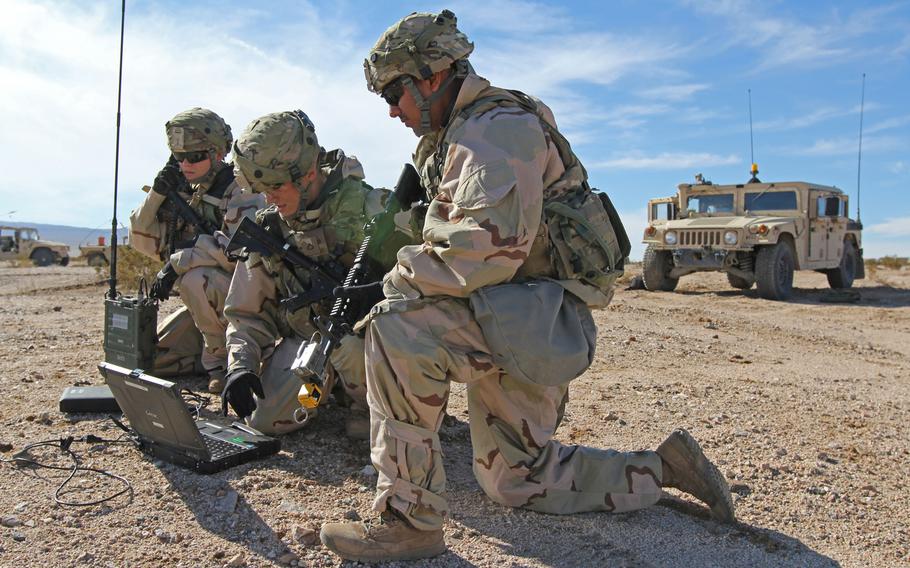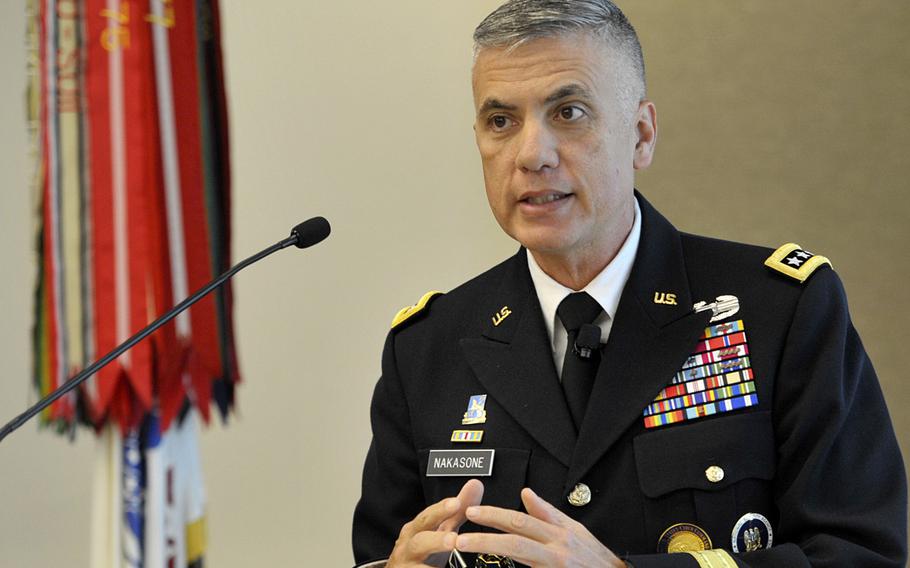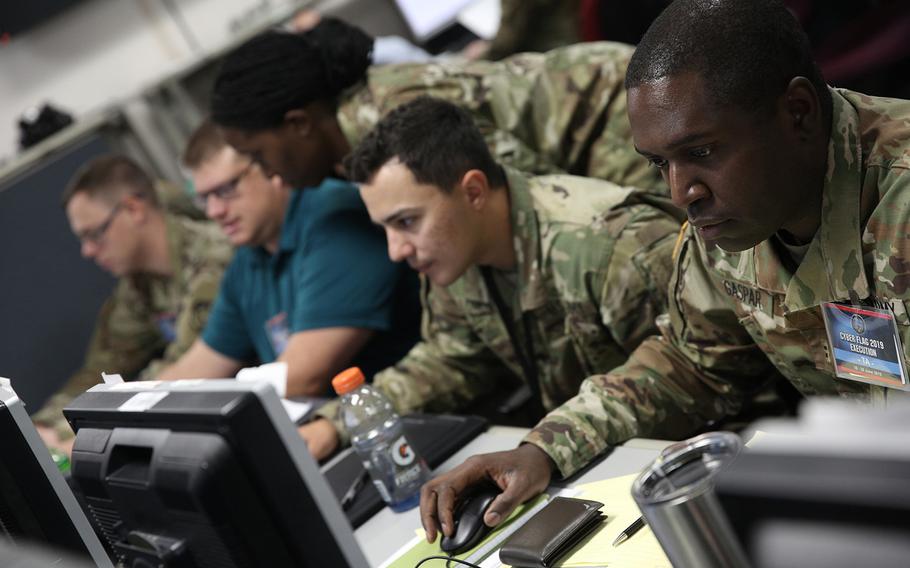 The U.S. Army is adding more cyberdefense teams and intensifying the training required of its high-tech operators to better equip them to take on 21st-century adversaries, the head of U.S. Cyber Command said.
A new "persistent cyber training environment," which will allow units to train virtually on the kinds of networks used by adversaries, will be set up within six to 12 months, CYBERCOM's Gen. Paul M. Nakasone said Monday, as quoted in an Army statement.
The idea is that cyberwarriors will face realistic attack scenarios, much like combat brigades experience at the National Training Center on Fort Irwin, Calif.
"It will make a huge difference in collective training for cyber teams and improve their readiness," Nakasone said during an Association of the U.S. Army forum.
The National Guard and Army Reserve are also adding 21 cyberoperations teams to the 20 active Army defensive cyberoperations protective teams, Nakasone said.
The Army actively has been expanding its cyberwarfare and electronic warfare capabilities in recent years, expecting them to play a key role in how wars are fought in the not-too-distant future.
But there are questions about whether Army cyberwarfare and electronic warfare units are stretched thin and are adding personnel faster than they can be trained properly. In August, the Government Accountability Office warned that in the push to adapt to "great power competition" and threats posed by Russia and China, Army cyberwarfare units "are short of both people and equipment."
The Army will step up the rate at which it trains cyberwarfare teams, Nakasone said.
Since 2015, more than 330 cyberoperations officers have been trained at the Army's cyberoperations school at Fort Gordon, Ga., but that number is expected to grow to about 200 officers per year, he said. On the enlisted side, about 250 soldiers have been trained as cyberoperators, he said, a number also expected to grow significantly.
In addition, the Army is now able to deploy teams abroad to conduct defensive cyberoperations.
Last year, CYBERCOM had three teams deployed in Europe during the U.S. midterm elections to coordinate with partners to track attempts at meddling with the democratic process. "This was done exquisitely in the midterm elections," Nakasone said.
The U.S. teams were able to tell partners, "We know that adversaries are within your network, and let's identify them," he said.
vandiver.john@stripes.com Twitter: @john_vandiver