Veterans Day holds special meaning for war vets in capital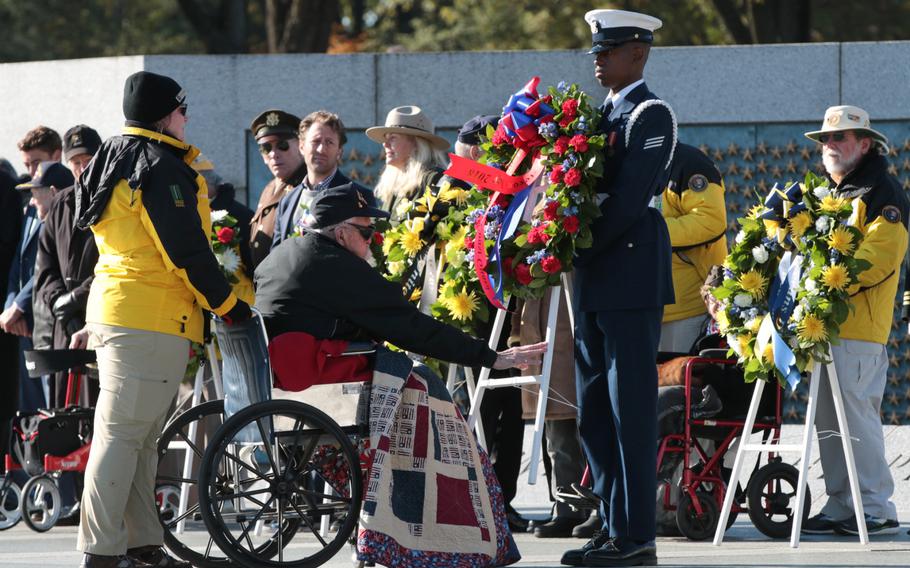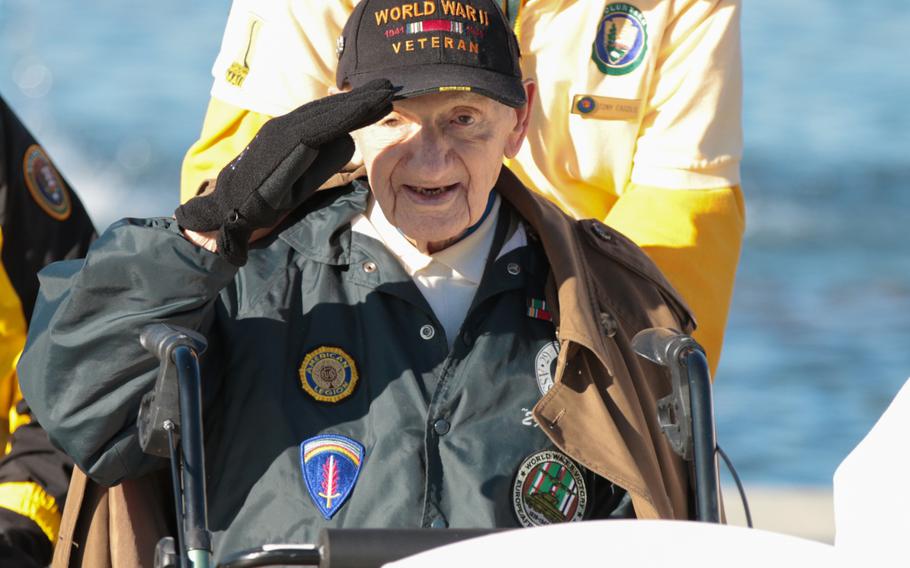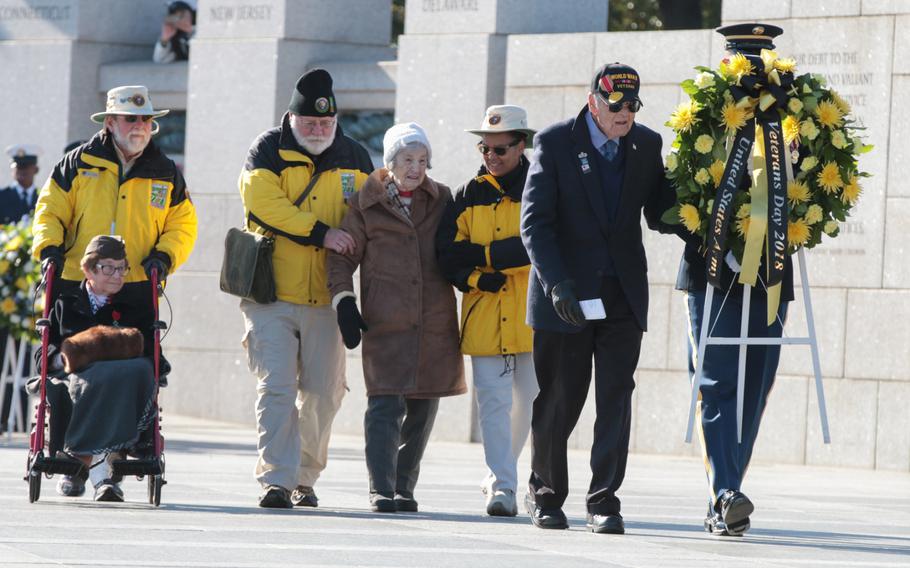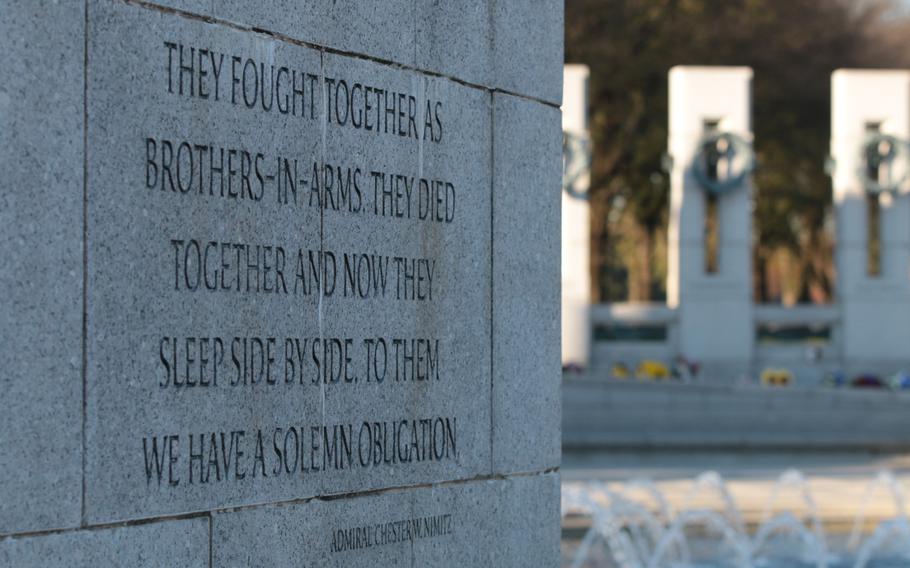 WASHINGTON — Each year the number of World War II veterans attending ceremonies in their honor dwindles. As the years march on, the same holds true for the veterans of other wars. Yet the resolve of the remaining men and women galvanizes each year.
They come from across the nation to gather in places like the National World War II Memorial in Washington, brought together by diverse forces – none greater than the desire to keep the memory of the fallen alive.
"There is a special bond, an unwritten bond, an unexplainable bond between combat veterans," said Mel Gunderson, a Vietnam War veteran. "It means more than anything else in the world to me, other than my family."
Gunderson was an infantryman with the Army's 1st Cavalry Division (Airmobile). He and others in that unit came to the memorial to lay a wreath in the shape of the 1st Cavalry's insignia to honor men from the unit killed in World War II.
While few in number, there were still more than a dozen World War II veterans attending the ceremony as guests of honor. They ranged from nurses to combat veterans, and more than a few had attended such ceremonies in the past. Still, one veteran said, the World War II memorial never fails to impress.
"If I could pitch a tent out here, I would," said Harry Miller, a veteran of the Battle of the Bulge.
Miller, 90, is a relatively young World War II combat vet. He, like many young men at the time, lied about his age to enlist. He was 15 and saw combat at an age when most are more worried about getting a date than getting shot.
"I was lucky, I guess," Miller said of slipping through the cracks. He's one of the few from his unit, the 740th Tank Battalion, able to attend events like Sunday's wreath-laying. There are too few remaining for a proper reunion. The "Greatest Generation" will soon be the stuff of legend, heroes of film and lore. But Miller said they were much more than that.
They were just men, trying to survive.
"It was just something that had to be done and a lot of people don't realize that," he said. "They think we're some kind of Superman or something, but we were just plain old joes doing what they told us to do – trying to stay alive."
For Gunderson, laying his unit's wreath was a way to carry on the legacy of men just like that – only a generation apart. He has honored those men for two decades, saying it's just part of the bond between servicemembers that drives them to take care of one another.
"We did it there and we're still doing it," he said. "I'll do it until I can't walk anymore."
At that point, he said, he hopes somebody else – perhaps one of the servicemembers in attendance at Sunday's ceremony – will pick up the torch.