VA secretary: Vet homelessness improving, but elimination might be impossible
by
Leo Shane III
November 8, 2013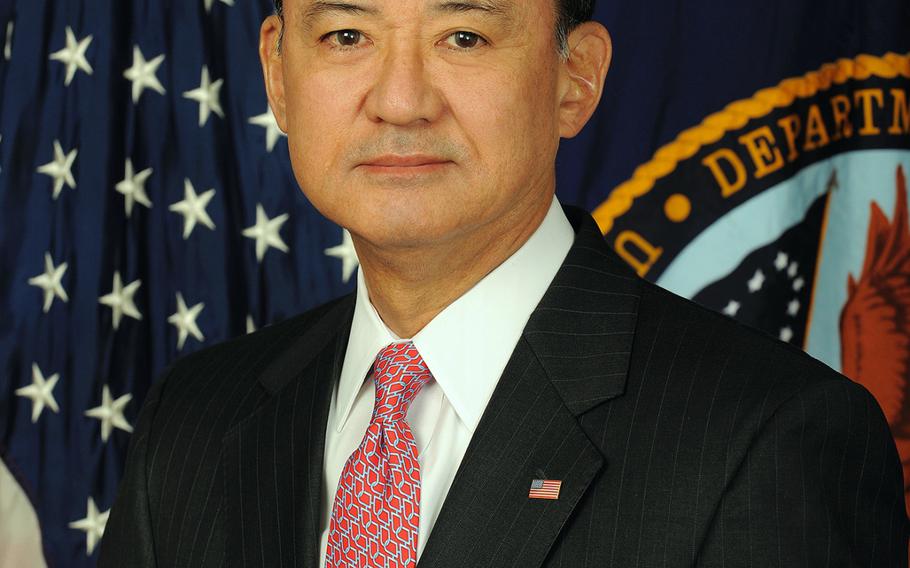 WASHINGTON — Veterans Affairs Secretary Eric Shinseki is sticking by his deadline to end veterans homelessness in two years.
For now.
In a Thursday roundtable with reporters, Shinseki hinted that the country's prolonged economic sluggishness may make fully solving the homeless problem by the end of 2015 an unrealistic goal.
However, Shinseki said the department "will continue to focus on 2015, and drive hard."
"Fact is, during a period of economic recovery, what we have done is broken what was the increases in homelessness that usually happen," he said. "It's a remarkable reversal of what is traditionally the trend line."
New programs, funding and partnerships with community housing groups helped VA push the homeless veterans number down about 17 percent from 2009 to 2012.
The latest statistics show about 60,000 veterans living on the streets or without stable housing. Estimates for 2013 are expected out later this month, and Shinseki said he expects to see another decrease in those figures.
"That we have turned 17 percent to the good, despite the challenges, is an encouraging sign," he said.
It also still leaves a substantial population to help.
Homeless advocates for years have lauded efforts by VA and Housing and Urban Development officials on the issue, saying increases in housing vouchers and partner grants have lead to impressive results.
But they also note that solving the problem doesn't simply mean funding more beds in homeless shelters. Homelessness is intertwined with a host of complex issues such as veterans employment, substance abuse problems, and mental illness treatment.
Shinseki for years has maintained that even as the number drop, VA officials will still need support programs in those areas to prevent other veterans from sliding into financial distress.
shane.leo@stripes.com Twitter: @LeoShane