USAF Academy welcomes 9-year-old with cancer as 'youngest cadet'
by
Chad Garland
March 21, 2019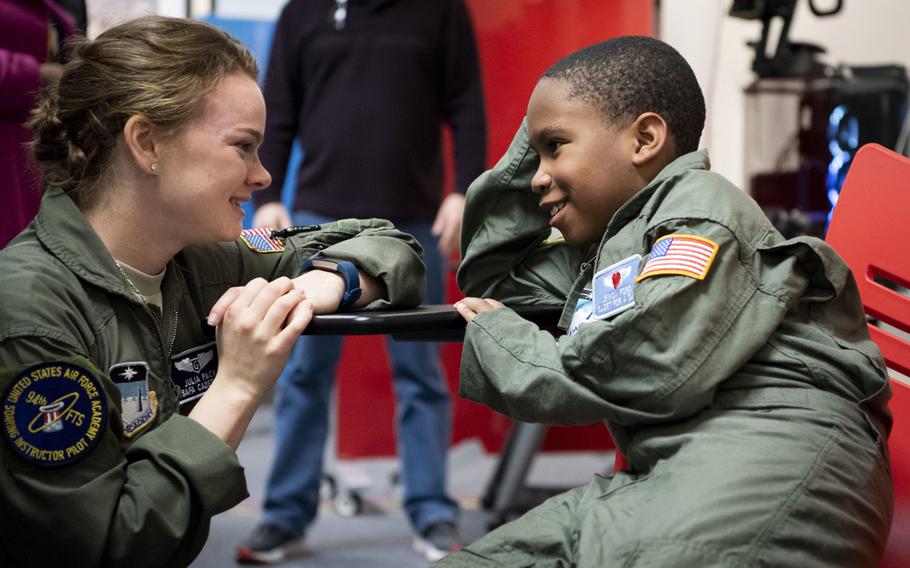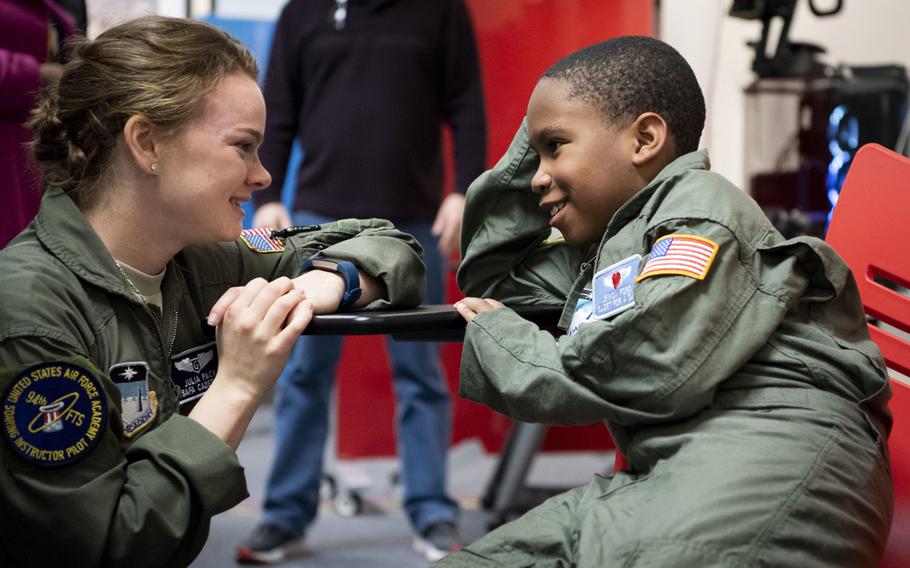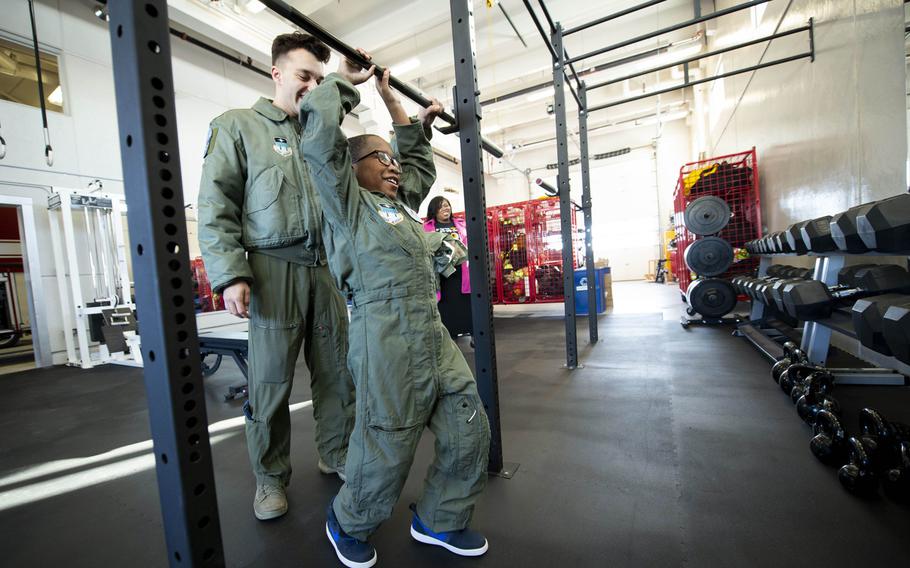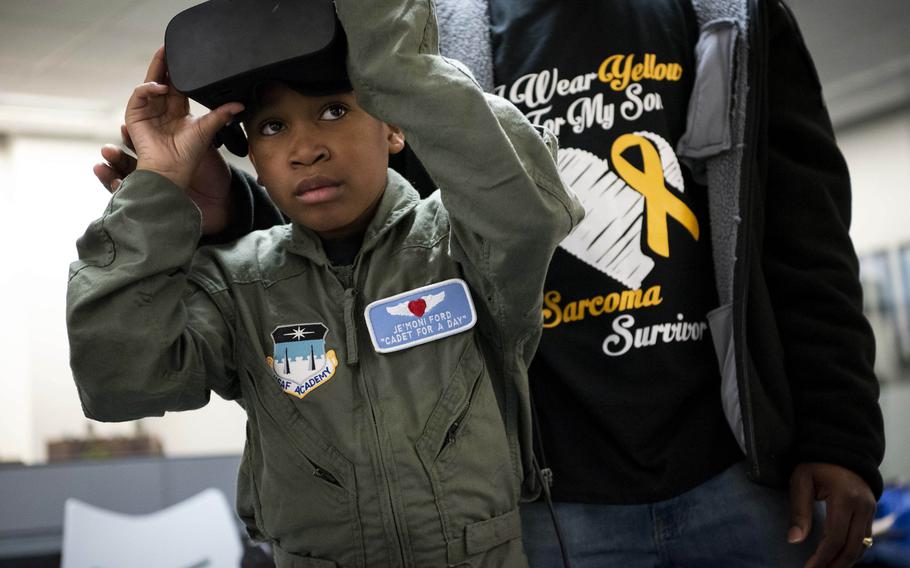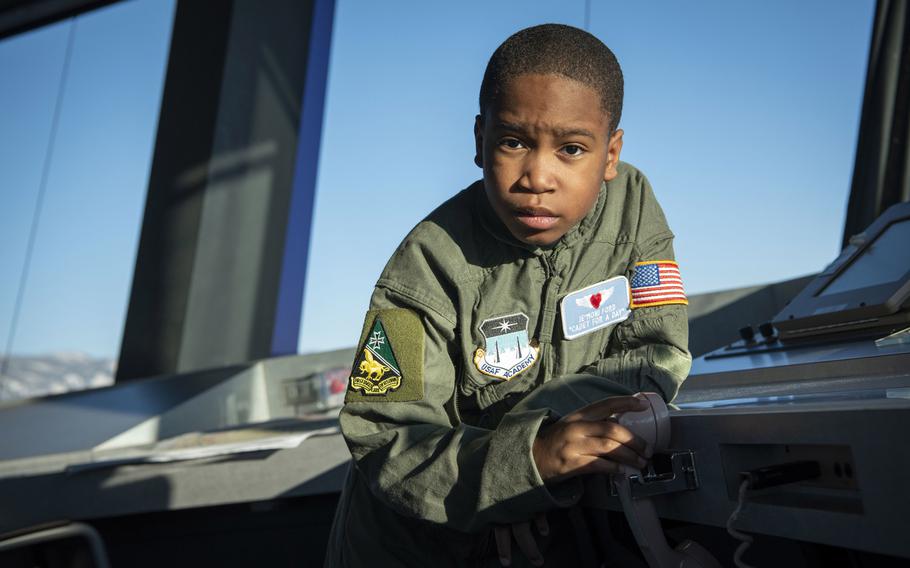 Decked out in a kid-sized flight suit, Je'Moni Ford, 9, became the U.S. Air Force Academy's "youngest cadet" this month, quickly advancing from the fourth grade straight into college, at least for a day.
Je'Moni visited the academy outside Colorado Springs, Colo., as part of its "Cadet for a Day" program, in partnership with the Make-A-Wish Foundation, which since 2000 has given young people facing severe medical challenges the chance to experience life as a cadet.
Two years ago, Je'Moni's parents noticed something on his ring finger and took him to the family doctor, who initially thought it was a friction blister caused by drumsticks — the 9-year-old is an avid drummer — the academy said in a statement earlier this week.
It turned out to be a sarcoma, a rare kind of cancer that grows in connective tissues. Je'Moni underwent six surgeries to remove the tumor and reconstruct his hand, after which he had to relearn to tie his shoes.
After being welcomed into the academy's Cadet Wing last week, he checked out the airfield and fire department, tested virtual reality equipment and participated in a theater skit, the statement said. Photos also showed him hitting the gym.
Je'Moni is "full of energy and life," his mother Shameeka Ford said, as quoted in the academy's statement. Despite his battle with cancer, he continues to play music.
"He never misses an opportunity to entertain," she said. "If there is an audience, he is going to perform."
Last spring, Just Be Colorado, a local nonprofit for cancer survivors, helped send Je'Moni to New York to see a performance on Broadway in time for his 9th birthday. His visit to the academy came just before his 10th, his mother said.
On Twitter this week, the academy's football team welcomed the school's youngest cadet, saying "we could use a strong player like you" and inviting Je'Moni to visit head coach Troy Calhoun.
Jacob Volin, a senior cadet in the "Cadet for a Day" program, has taken part in 10 events like the Ford family's visit and he said he feels lucky to be a part of the effort.
"A consistent theme for me ... has been the way these families embrace each other and tackle these [illnesses] full force," Volin said. "It's inspiring and fulfilling to be involved with that."
The visit was a chance for the Ford family to share some of the military experience with Je'Moni, several of whose relatives are veterans, including both of his grandfathers.
"We are so blessed to have this opportunity, and to be the parents of this young man, who makes every day an adventure," Shameeka Ford said.
garland.chad@stripes.com Twitter: @chadgarland