US Army wants $178 billion for FY 2021
by
John Vandiver
February 10, 2020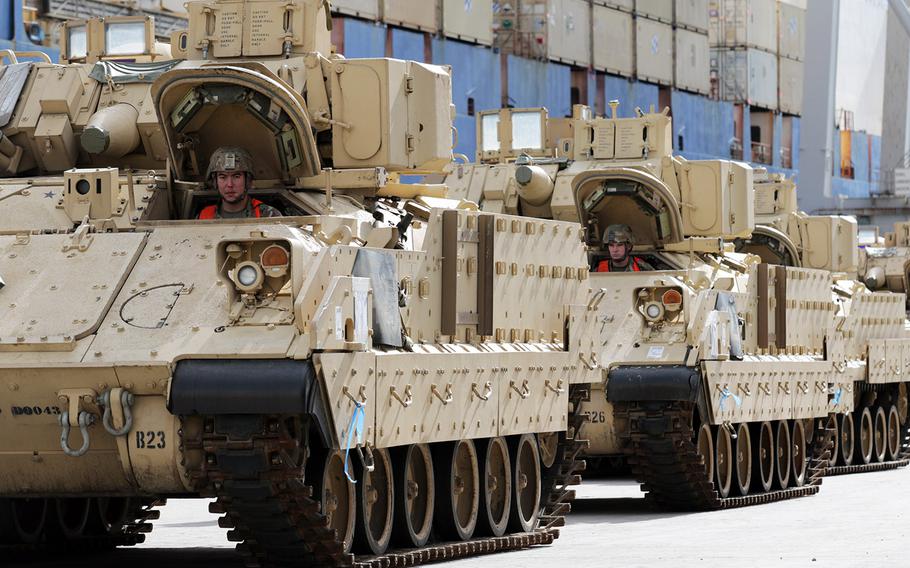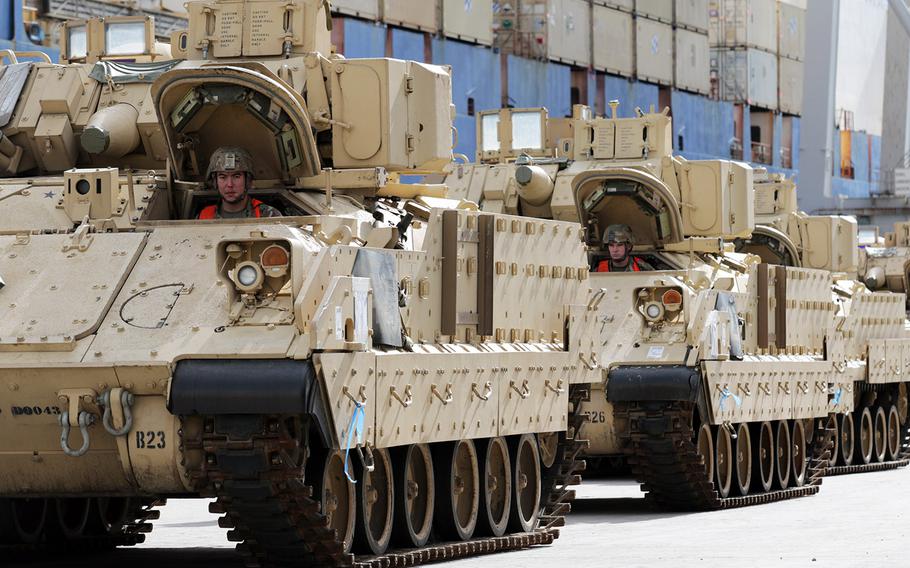 The U.S. Army wants $178 billion for its fiscal year 2021 budget as the military moves forward with a multiyear effort to modernize weapons systems designed to counter adversaries such as Russia and China, the service said Monday.
The budget plan also would give a slight boost to regular Army end strength, which would rise to 485,900 soldiers — 5,900 more than 2020 levels, Army officials said.
The budget plan would be a slight reduction from the previous fiscal year's budget of $180 billion. Still, the Army says it has realigned funds to ensure that its top priorities — modernization, combat readiness and personnel needs — are met. Most of the reductions in the 2021 request were the result of cutbacks in overseas contingency funds, a result of scaling back in the Middle East, Army budget director Maj. Gen. Paul Chamberlain told Pentagon reporters.
"Army forces preserve peace through strength," the Army said in a statement announcing its 2021 budget request. "They must be prepared to prevail in conflict in a complex security environment where strategic completion from revisionist powers is the predominate threat to our national security interests."
The budget zeroes in on a range of weapons projects that have been in the works for several years, including improvements to long-range precision fires, the development of land-based hypersonic missiles and future attack reconnaissance aircraft. The Army budget also calls for the modernization of combat vehicles including the Bradley, Abrams, Stryker and Paladin. Nearly $35 billion will be spent on research, development and acquisition, while $21.7 billion will be dedicated to procurement for weaponry, Chamberlain said.
The Army said it is undergoing its most comprehensive modernization effort since the late 1970s and early '80s, when major systems such as the Abrams tank, Bradley Fighting Vehicle, Black Hawk helicopter and the Patriot missile defense system were developed.
Another focus for the Army has been on boosting the readiness of the force. To that end, the budget expands initial entry training for armor, cavalry scout and engineer units. The increase from 14 to 22 weeks of training follows similar extended infantry school training that was implemented last year.
In 2021, the Army also plans to hold Defender Pacific, a major exercise that involves rotating large numbers of forces from the U.S. to the region for drills. The Army is conducting a similar exercise this year called Defender Europe — the service's largest exercise on the Continent in 25 years, involving 25,000 soldiers.
The budget adds $3.4 billion to fund training and readiness initiatives. In all, the Army intends to spend $30.9 billion on readiness efforts, budget documents stated.
Nearly $25 billion of the Army's base budget will go toward supporting contingency operations in Syria, Iraq and Europe, where soldiers regularly deploy on a mission to deter potential Russian aggression. The Army said its soldiers are responsible for meeting 60% of Pentagon's combatant command requirements abroad.
vandiver.john@stripes.com Twitter: @john_vandiver