US Army soldier, three others seriously injured in car accident in Germany
By
Martin Egnash Marcus Kloeckner
August 16, 2019
---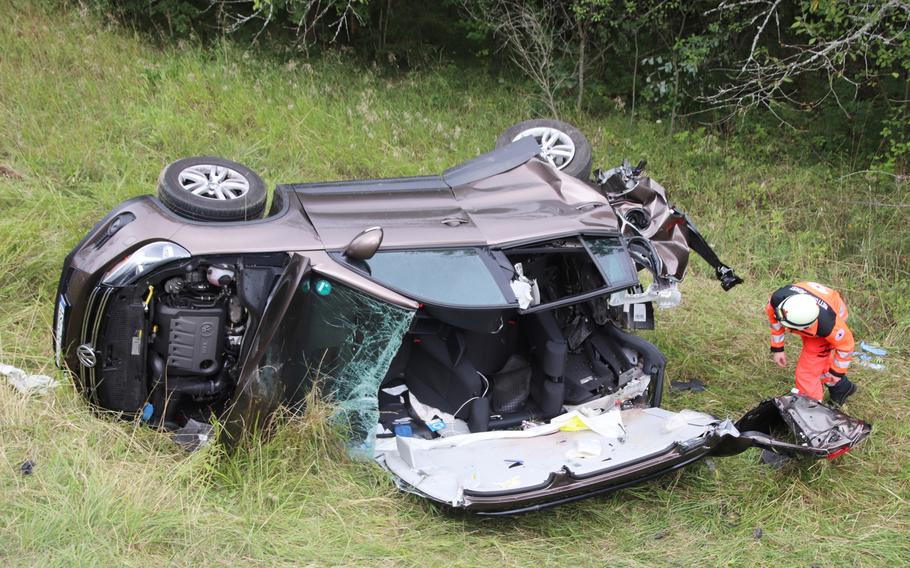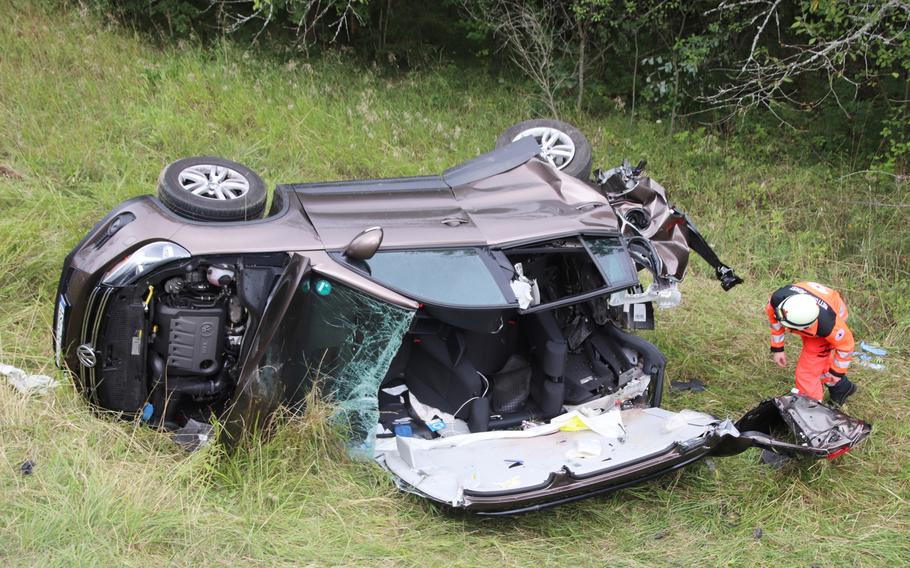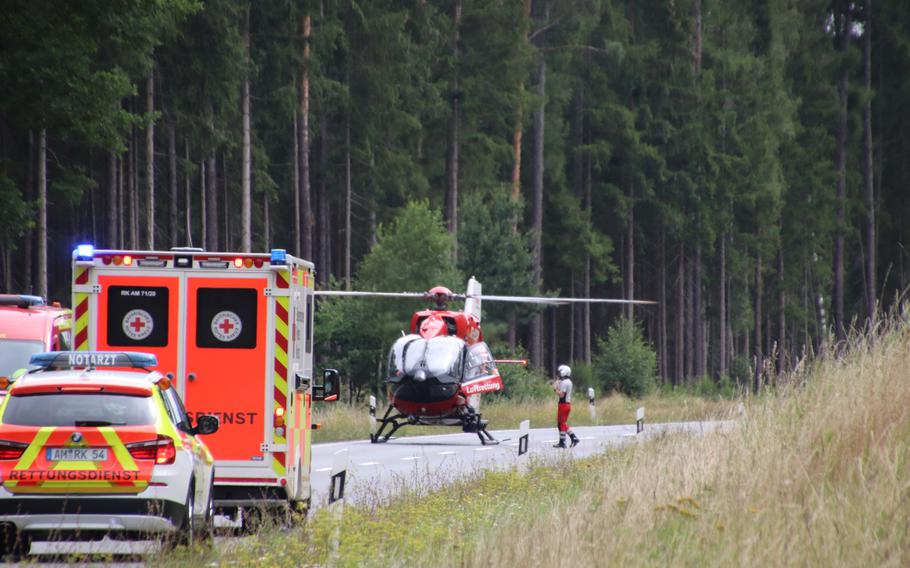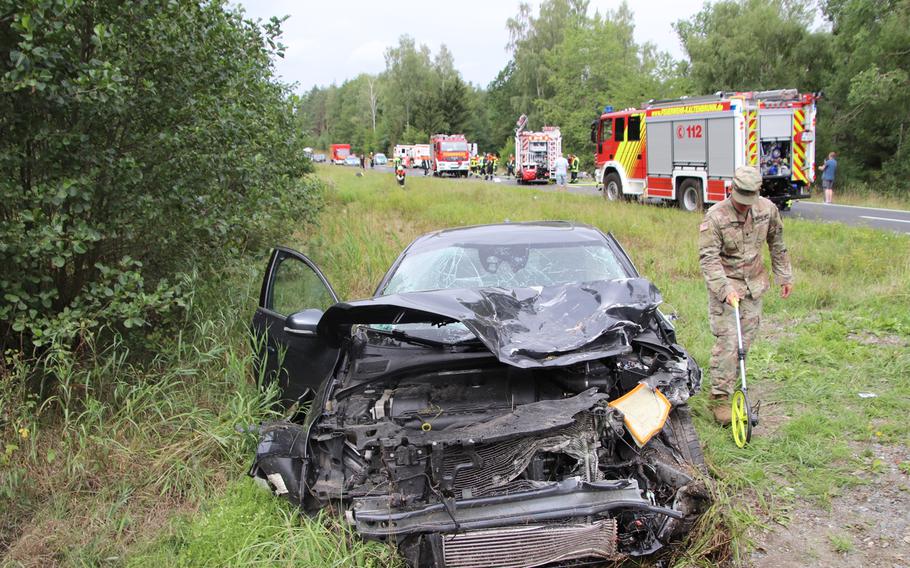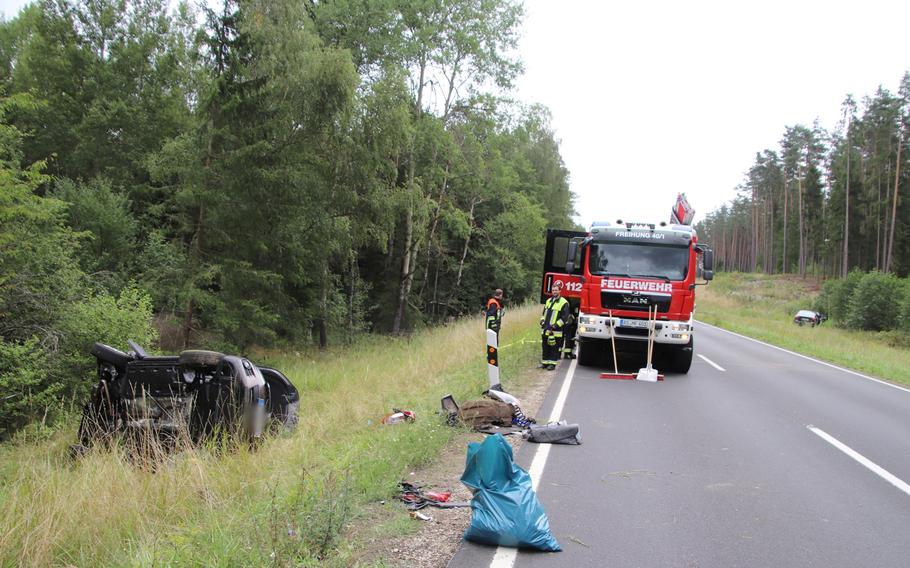 KAISERSLAUTERN, Germany — Four people, including an Army soldier and a U.S. civilian, were seriously injured in a car crash in Bavaria this week, the Army said Friday.
The soldier involved in the accident Thursday, on a road between the Army's Rose Barracks in Vilseck and the German town of Freihung, is part of the 2nd Cavalry Regiment, based near where the accident occurred, Army spokeswoman Lacey Justinger said.
All four people in both vehicles sustained serious but not life-threatening injuries, German police officials said.
The accident happened when a couple in their 60s abruptly slowed their Volkswagen Touran to make a turn, without giving a turn signal, police said. Just as the VW began to turn, a Volvo driven by a 21-year-old female American civilian with the 22-year-old male soldier in the passenger seat, tried to pass the car, police said.
"The driver of the Volvo immediately slammed on the brakes but was unable to avoid a crash," said German police officer Alexander Striegel, from the Auerbach precinct.
Preliminary investigations indicated that the Volvo was traveling at high enough speed when it smashed into the back of the VW to force the Touran to skid off the road. The VW rolled over several times before coming to a stop 110 yards away, Striegel said.
Despite their injuries, the two Americans were able to get out of their car without help but the couple in the VW had to be cut out of their vehicle.
The couple in the VW was airlifted to a hospital by two helicopters that responded to the scene.
U.S. military police from Rose Barracks in Vilseck assisted in the response along with firefighters from Grafenwoehr, Vilseck, Schlicht, Freihung and Kaltebrunn.
The road, "a long, straight street that leads through the forest," was shut down for several hours, Striegel said.
"Accidents happen sometimes on this road but it is not an accident hotspot," he said.
Under German rules, drivers must pay attention to traffic behind them, particularly when turning or slowing down. They should also "look over their shoulder" to check the car's blind spot, Striegel said.
"The thoughts and prayers of the combined U.S. military community in Bavaria go out to those injured in this incident," Justinger said.
egnash.martin@stripes.com Twitter: @Marty_Stripes
---
---
---
---