From the S&S archives
Ulm's soap box derby
by
Clarence Smith
July 19, 1948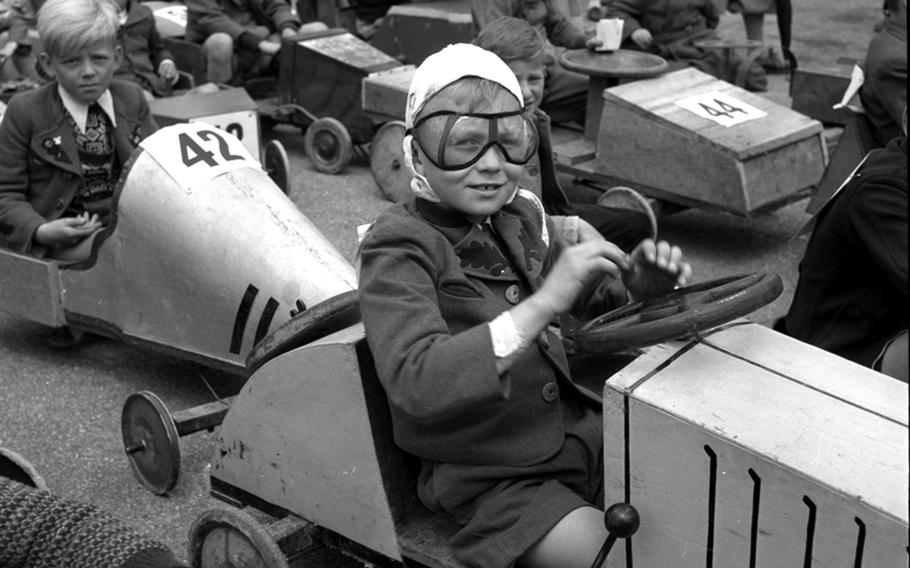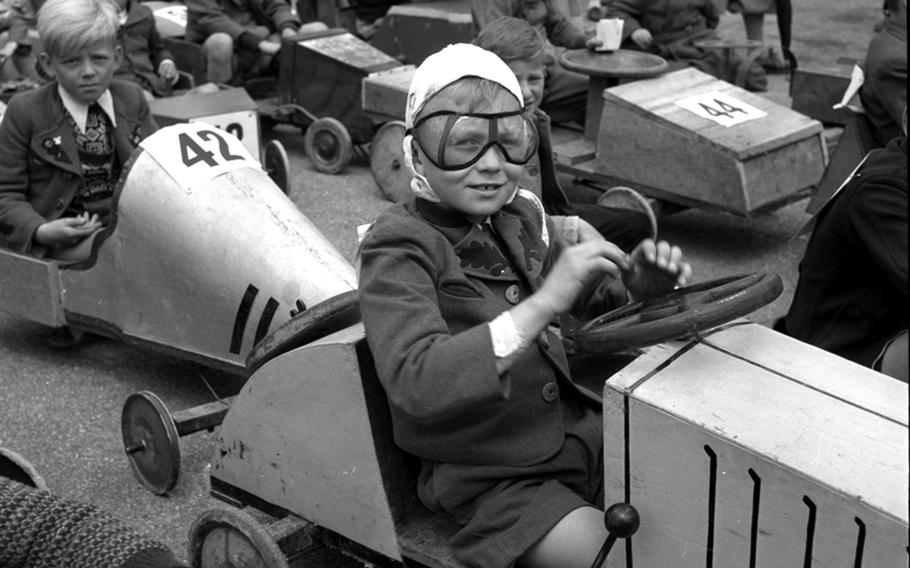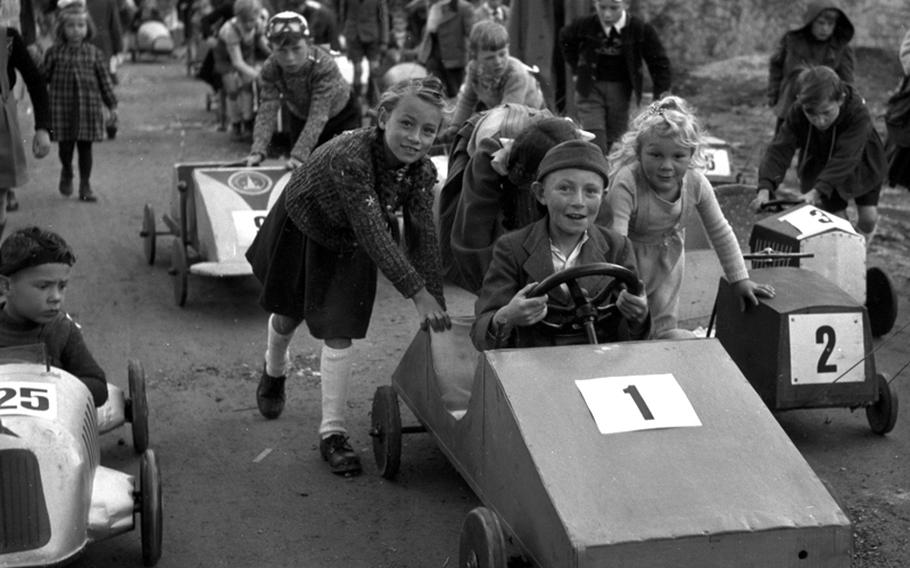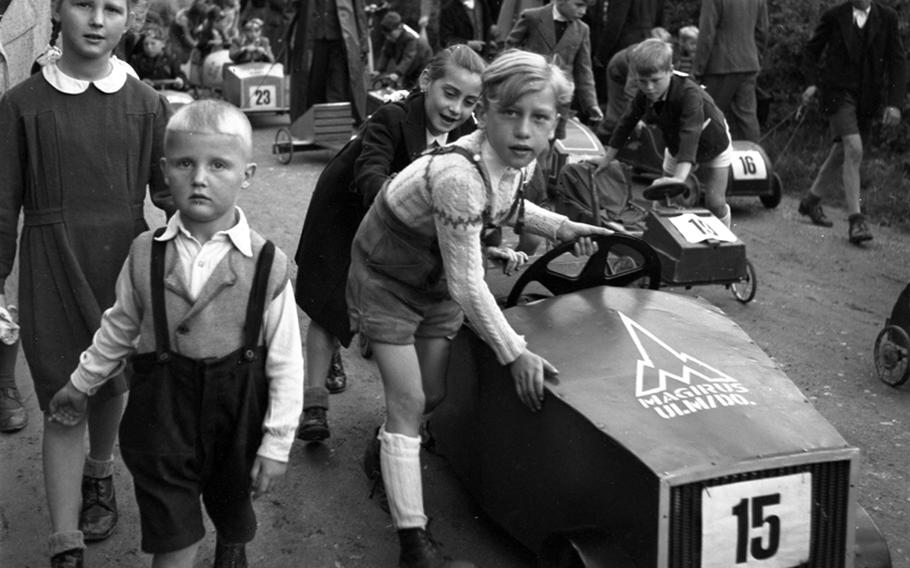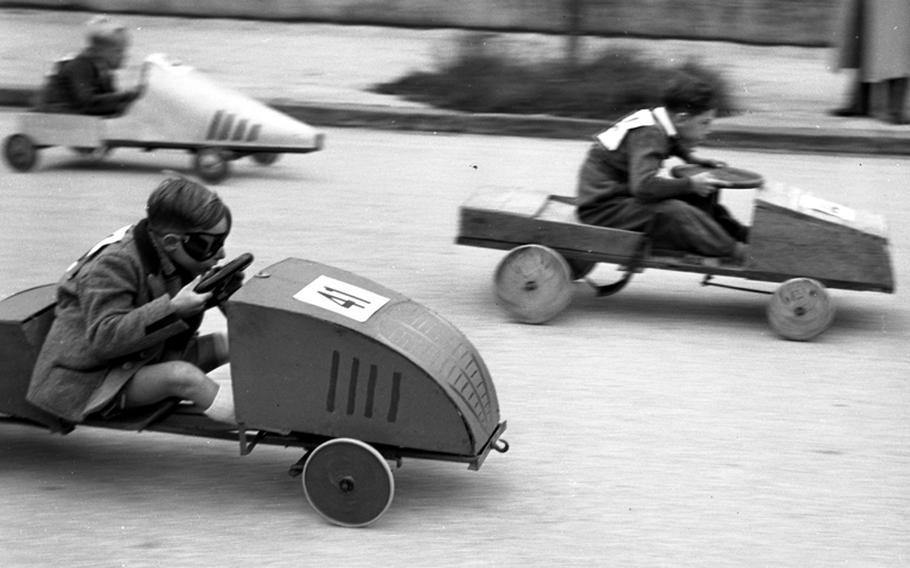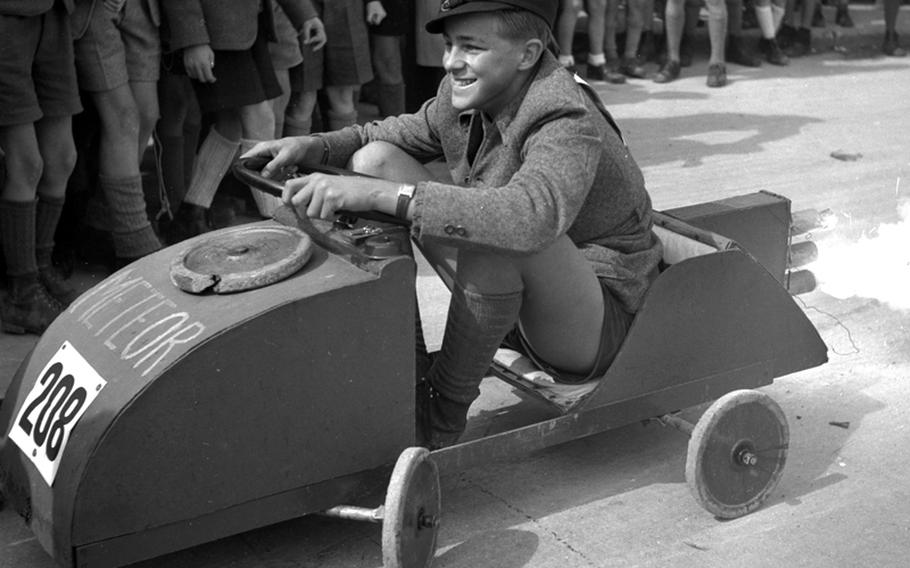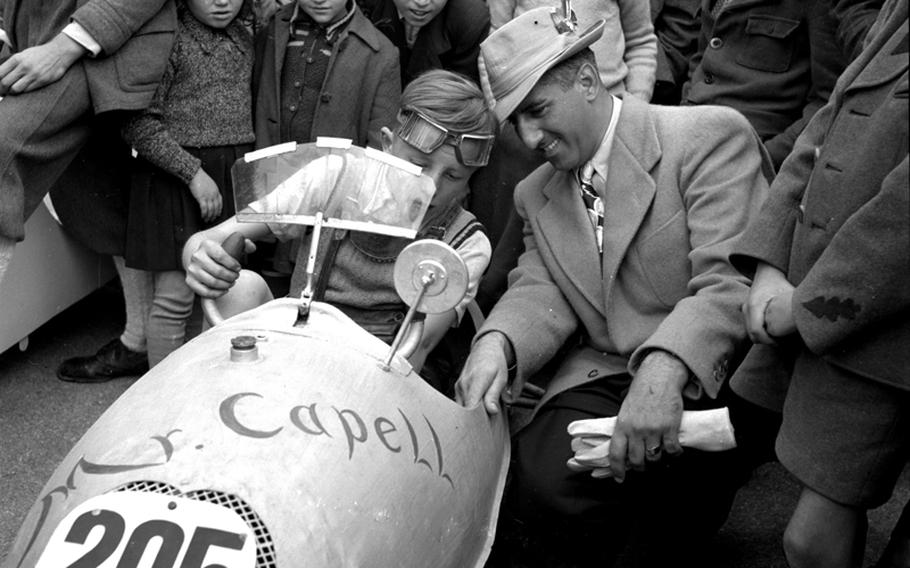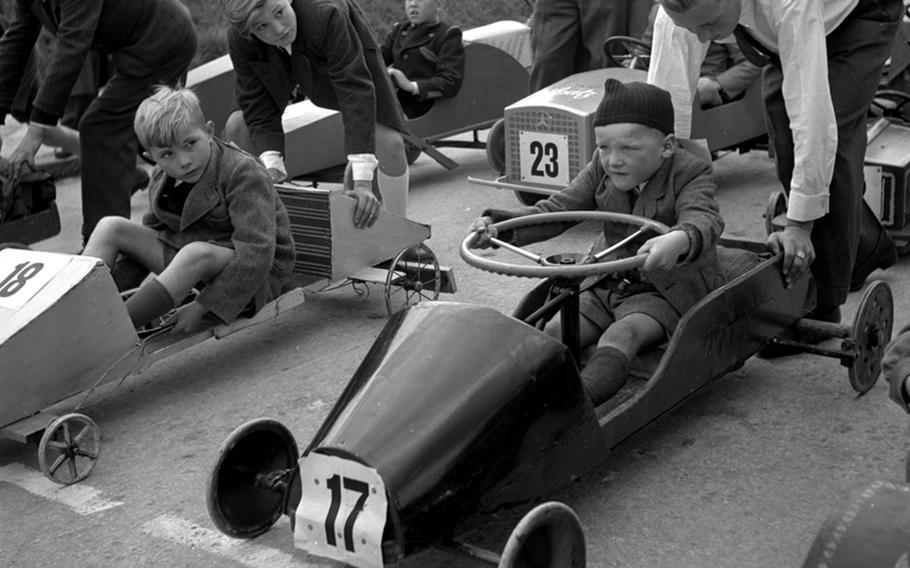 ULM, July 19 — An American juvenile classic, the Soap Box Derby, has established a common meeting ground in this industrial city of 64,000 for Germans and Americans to work toward a solution of the juvenile delinquency problem.
In the opinion of John F. Capell, Military Government officer for kreis Ulm, the Soap Box Derby holds exceptional possibilities as one of the "backbone" projects for GYA.
Ulm's third annual Soap Box Derby a week ago Sunday was a success far exceeding the expectations of the German and American arrangements committees. A crowd of 30,000 lined the 800-meter course along Romerstrasse to watch 225 juvenile competitors, Including 14 girls, pilot diminutive racers which, in most instances, were the product of their own handiwork.
Lord Mayor Theodore Pfitzer announced that the success of the derby since it was initiated in 1946 by Maj Marcus L. Hoover, MG officer at the time, has made it a permanent institution. Hereafter it will be held as the main feature of the anniversary observance of the old Ulm constitution.
This year, for the first time, an all-German committee had made the arrangements and industrial firms had agreed to donate prizes and food. But reform of the mark tempted many to withdraw from the project. When en appeal was made to MG, Capell organized a hunting party which solved the meat problem for the children's pre-race banquet by killing 10 deer.
Other agencies helped out with candy, soda drinks and prizes.
Ralph Han, 14, made the most "fiery" finish. About 50 yards from the end of the race he pressed a battery switch, igniting a set of fuses at the rear of of him "Meteor-208" leaving a trail of flame like a jet plane taking off.
Alfons Lichtinger, winner of the final race, is a thin, undersized 10-year-old who competed for the first time. He triumphed in a vehicle built strictly along "soap box" lines, in contrast to some super-streamlined models.
---
---
---
---