Two special ops soldiers killed, three injured in helicopter accident
by
Caitlin M. Kenney
August 29, 2020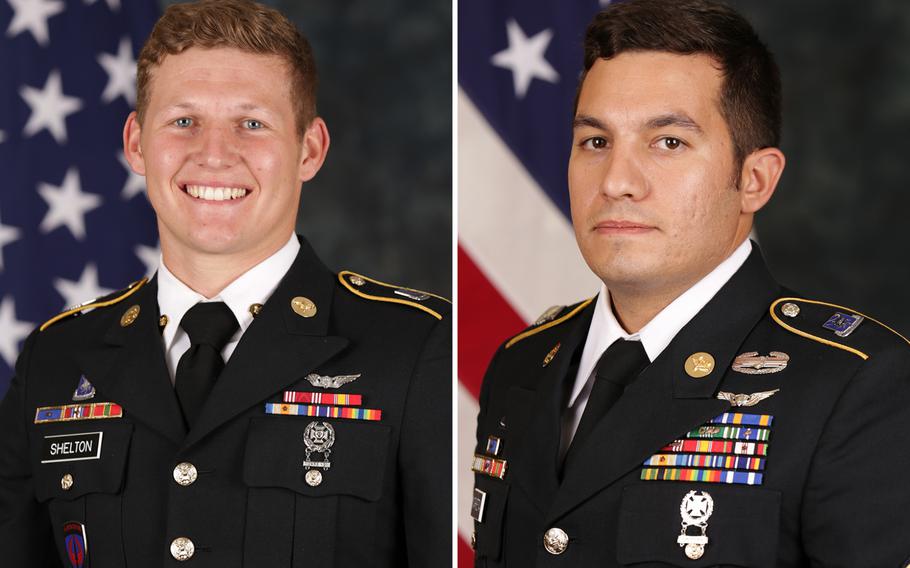 WASHINGTON — Two special operations soldiers were killed Thursday and three others injured in a helicopter crash during routine training off the California coast, officials said Friday.
On Saturday, the Army identified the dead soldiers as Staff Sgt. Vincent P. Marketta, 33, of Brick, N.J., and Sgt. Tyler M. Shelton, 22, of San Bernardino, Calif.
An element of U.S. Army Special Operations Command was conducting the training in the vicinity of Coronado, Calif., when the "aircraft incident" occurred, a SOCOM spokesperson said in a statement. The area has been secured and an investigation into the incident is underway.
The helicopter was a Black Hawk and the soldiers killed and injured were from the Army's 160th Special Operations Aviation Regiment, The San Diego Union-Tribune reported, citing a Defense Department official. The 160th SOAR is headquartered out of Fort Campbell, Ky., and provides rotary wing support to special operations forces.
"The loss of Staff Sgt. Marketta and Sgt. Shelton has left a scar in this regiment that will never completely heal," Col. Andrew R. Graham, commander of the 160th SOAR, said in a statement. "Our priority now is to ensure the families of our fallen warriors receive our complete support as we work through this tragedy together."
Marketta and Shelton will receive the Meritorious Service Medal posthumously.
The helicopter crashed Thursday on San Clemente Island, which is about 70 miles west of Coronado and San Diego.
The island is where eight Marines and a sailor with the 15th Marine Expeditionary Unit died June 30 off its coast in an amphibious assault vehicle accident as they were returning to their ship after finishing training there. Their bodies were recovered Aug. 7 and a memorial ceremony was held Aug. 21 by their unit.
Kenney.Caitlin@stripes.com Twitter: @caitlinmkenney