Trump signs order to extend federal deployments for National Guard on coronavirus missions
by
Rose L. Thayer
June 3, 2020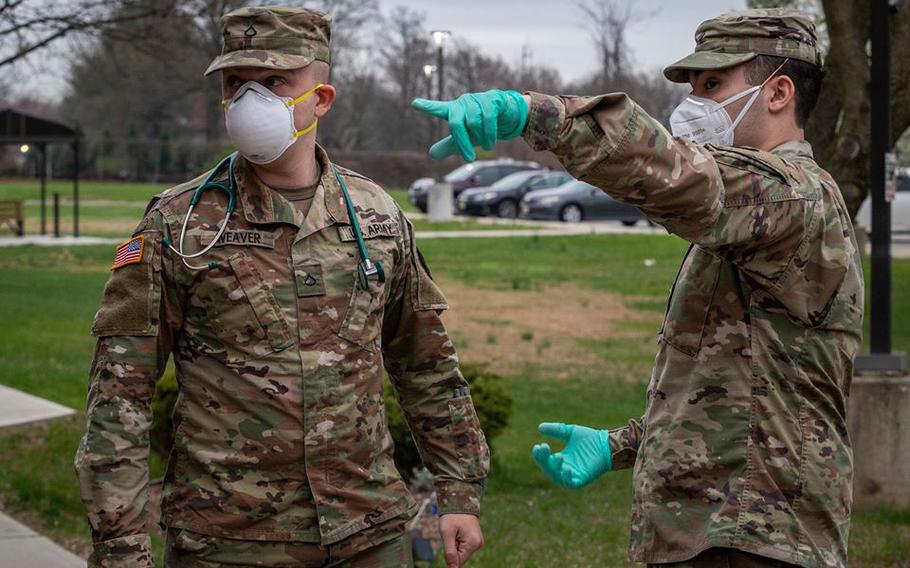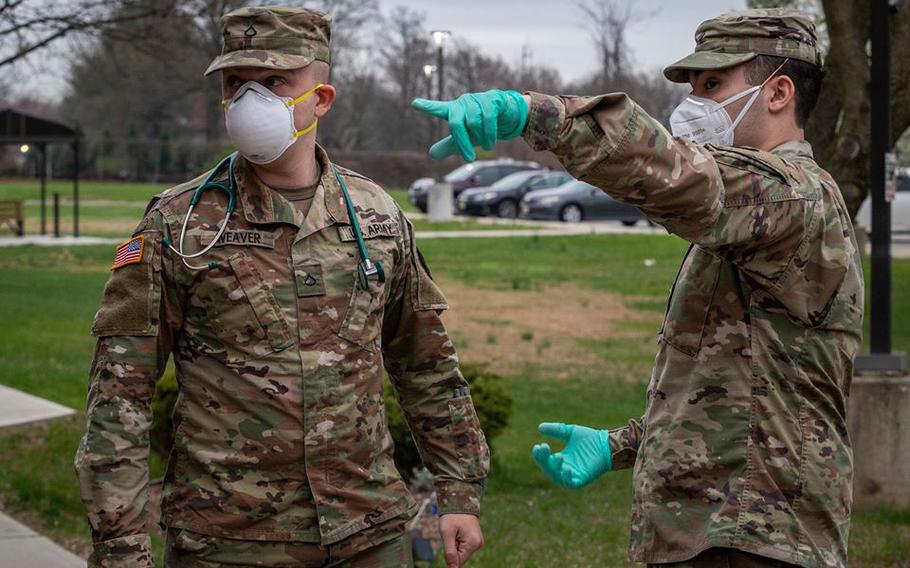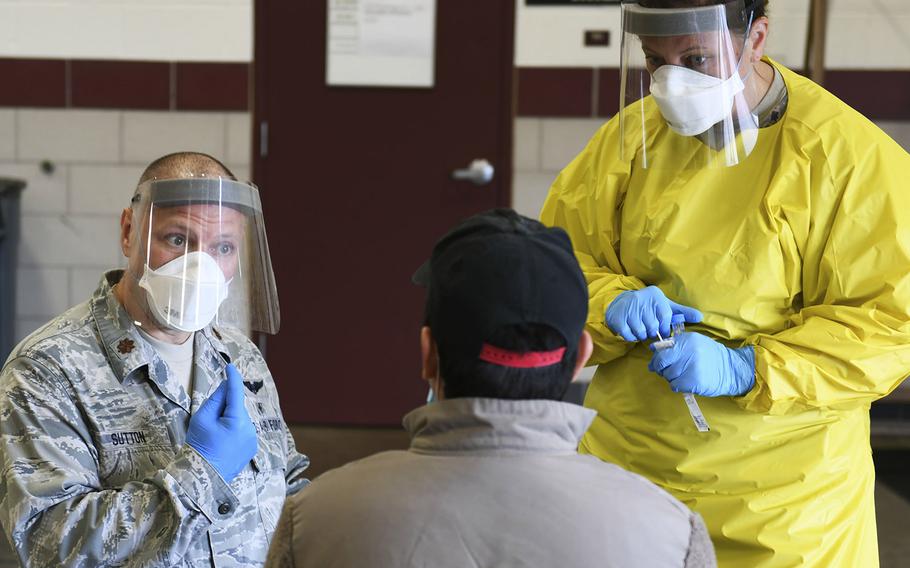 Stars and Stripes is making stories on the coronavirus pandemic available free of charge. See other free reports here. Sign up for our daily coronavirus newsletter here. Please support our journalism with a subscription.
President Donald Trump signed an order Tuesday night to extend the authorization for National Guard troops to deploy through Aug. 21 with federal funding in support of coronavirus missions.
The extension, which Trump said he would approve in a tweet last week, allows for states to continue to receive funding to employ National Guard troops for missions approved by the Federal Emergency Management Agency beyond the previously approved deadline of June 24. About 45,000 National Guard members are deployed in the fight against coronavirus in all 50 states, three territories and Washington D.C., according to the National Guard Bureau.
Nearly all of those troops are working within a federal status known as Title 32, which keeps troops under the command of their state's governor but with funding from the federal government. Service members receive greater benefits and pay under federal status, and those benefits increase the longer troops are deployed.
"Honestly, I'm very pleased with the time frame that the president has extended the orders to," said retired Brig. Gen. Roy Robinson, president of the National Guard Association, an advocacy group for the service.
The extended time allows state governments the ability to prepare to close out missions based on demand, not deadlines, he said. It also helps prepare troops to return safely to their families and civilian life, including time to quarantine if they might have been in a job that potentially exposed them to the virus.
With the support of a bipartisan group of more than 125 lawmakers, the association has pushed various efforts to protect National Guard members deployed against the virus and ensure they get access to benefits. The previous June deadline would have left many Guard members just one day short of receiving 90-day benefits related to education and early retirement.
Gen. Joseph Lengyel, chief of the National Guard Bureau, said he supported the extension of federal orders during an event last week with the Atlantic Council, a think tank in Washington, D.C.
"Initially there was a thought that this is a state issue and we don't want to use training funds or federal dollars," he said. "We can clearly look at this event [now] and say it has national implications."
The initial hesitation, Lengyel said, came from concerns of setting a "precedent that might show that a federal fund was going to be used to put National Guard on federal funding for what was perceived to be a state event."
Thayer.rose@stripes.com Twitter: @Rose_Lori