Transgender Americans barred from service have reason to hope for Pentagon ban reversal
by
Corey Dickstein
August 1, 2020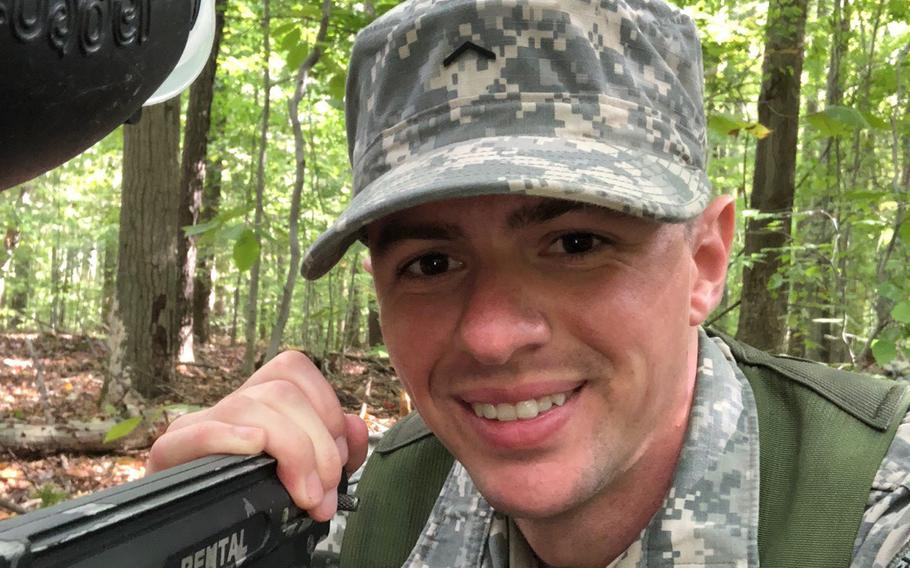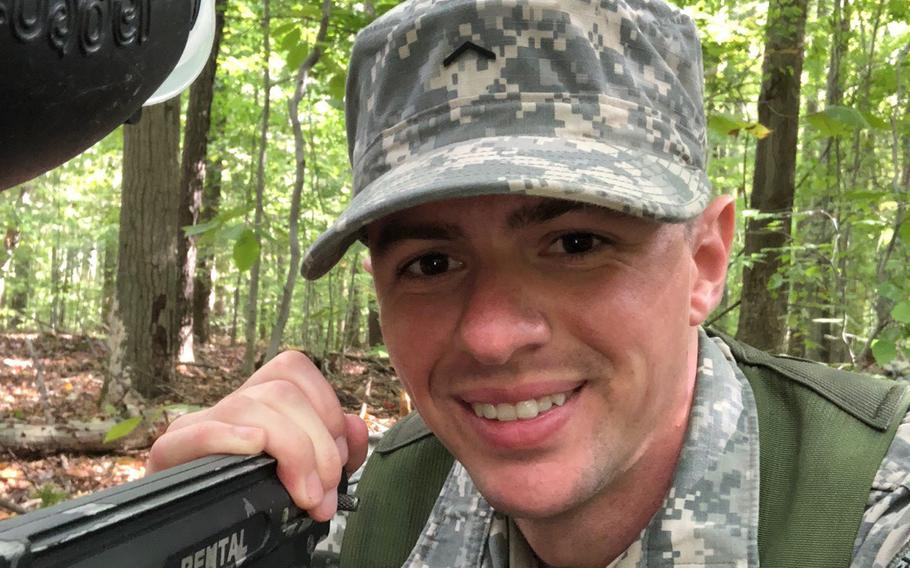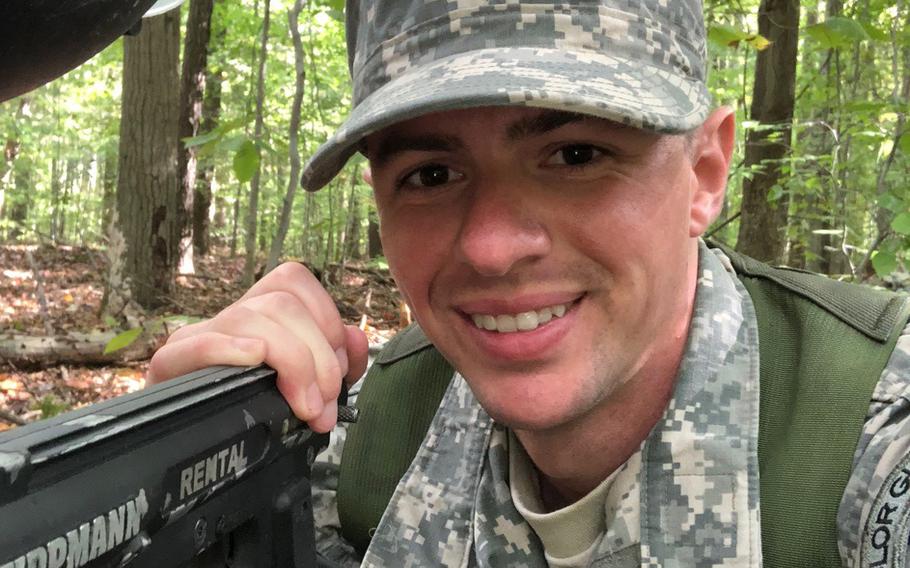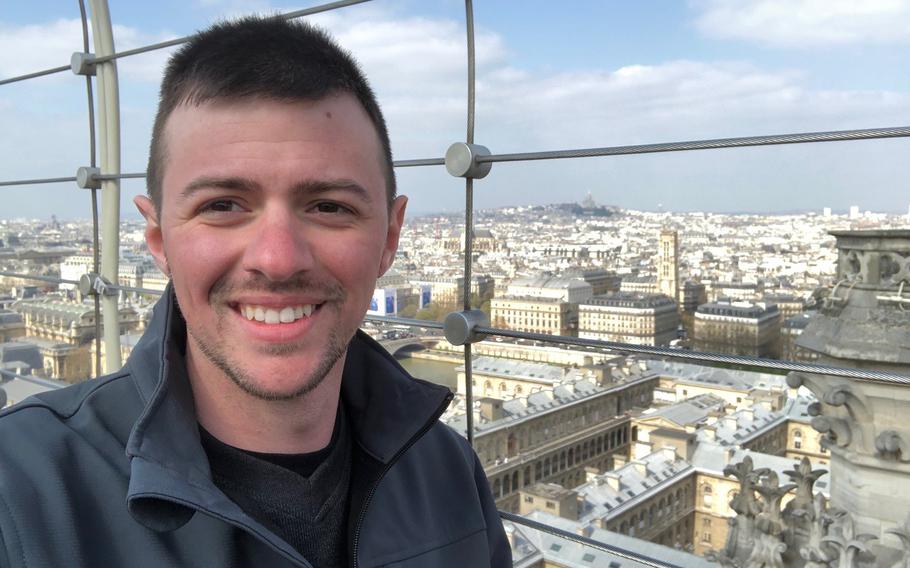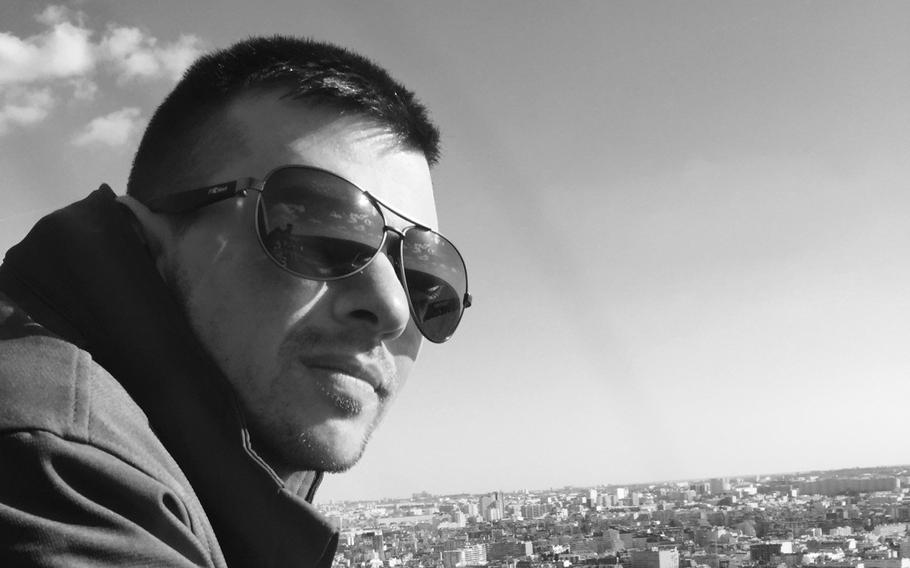 WASHINGTON — Last spring, Nicolas Talbott quietly left the Kent State University ROTC program he had hoped would earn him a commission into the U.S. Army's officer corps and fulfill his dream to serve.
After a year in the Army's officer-training program, that dream died April 12, 2019.
The Pentagon, after more than a year of court-ordered delays, implemented a policy that day ordered by President Donald Trump, barring almost all people like Talbott — transgender Americans – from military service. Though Talbott knew the policy was likely to come — Trump had issued surprise tweets in 2017 announcing his intention to bar transgender people — it left Talbott devastated.
"It felt like it was unraveling my life," he told Stars and Stripes this week, three years after Trump's initial tweets about his intent to reverse the Pentagon's 2016 decision to open military service for transgender men and women. "This dream was just ripped away from me for no reason."
Even as he remains barred from the military, he has new hope.
In recent days, lawmakers have renewed efforts to end the Pentagon's ban, and LGBTQ community advocates have shared policy plans that would allow the Defense Department to do so quickly, if it were ordered to reverse course.
Talbott remained determined to join the military after Trump's early Twitter assertions. Talbott signed onto a lawsuit against Trump and the government that resulted in a judge's temporary halting of the ban; he had worked with a recruiter to join the Air National Guard, before ultimately joining Army ROTC in Fall 2018.
Then came the new policy from the Pentagon, bolstered by a Supreme Court ruling that ended the federal judge-ordered injunction. It grandfathered transgender service members already serving, and barred almost all other transgender people from joining.
Talbott spoke with his ROTC chain of command. They made it clear: He could continue to train in the program, but the new policy meant he would not be commissioned into the Army.
"I would just get the participation trophy when everyone else would be guaranteed a job as an officer, [so] I decided to take a step back and focus more on my education and just, kind of, restrategize," Talbott said in an interview. "I didn't want to put in even more time and money and effort for it all to be for nothing."
Like others, he sees the signs that the policy might not last. The Democrat-led House on Friday passed legislation that would end the Pentagon's ban, and former Vice President Joe Biden, the presumptive Democratic nominee for president, has signaled he would reverse the Trump administration policy if elected.
Last week, advocates and policy experts said the Pentagon's current policy could be reversed in just 30 days, distributing a memo that the potential Biden administration could use as a blueprint to reopen the military to transgender men and women who are qualified to serve.
'People like me' Talbott, 26, has continued his studies at Kent State University in Ohio, enrolling in a master's criminology program focused on global security. He plans later to pursue a doctorate in that field.
He has held onto hope that his expertise could be useful as an intelligence officer. Should the ban end, he said he intends to rejoin ROTC or pursue a commission through another route. He insists he is qualified for military service in every other way beyond his status as a transgender person.
"People like me just want to be treated equally — the same rights and opportunities as anyone else," he said. "Nothing special. We want to live our lives to the fullest."
For as long as he can recall, Talbott has known he was a transgender man, but he did not know how to describe it until he was a teenager. By 16 he came out, and about a year later he began transitioning.
At that time, longstanding Pentagon policy barred transgender Americans from the military. Talbott went to college, where one of his professors in a national security course urged him to consider military service after graduation.
"She thought the military would be the perfect place, and said I would be a huge asset to the military," Talbott recalled. "I had to explain to her my situation. It was 2015 — you could not enlist as a trans person."
President Barack Obama lifted the Pentagon's ban a year later after a yearslong study concluded that those who had successfully completed gender transitions or did not require transition could serve without burdening their units or the military's health-care systems.
"It was like a dream come true for me," Talbott said.
Efforts continue In a letter sent in early July to Defense Secretary Mark Esper and Attorney General William Barr, 116 House Democrats urged an immediate end to the Pentagon's transgender policy. They cited a Supreme Court decision in June, which ruled that transgender people were protected from employment discrimination by the 1964 Civil Rights Act. That decision did not extend to the military, but the letter's signers said it could pave the way to ending the policy, which continues to face court challenges.
"Prolonging the litigation in the face of almost certain defeat, and thereby prolonging the existing policy, will continue to inflict serious harm on transgender people seeking to serve our country and on those already serving while living in the shadows, enduring the dignitary harm of being told they're a burden," Rep. Suzan DelBene, of Washington, and 115 other Democrats wrote, calling the policy and "attack on transgender service members who are risking their lives to serve our country."
The Pentagon has long insisted its policy is not a blanket ban, because of its protections for those transgender service members who came out after the 2016 policy and a waiver process that could allow some transgender people to join the military. Only one such waiver has been granted, by the Navy, since April 2019, a defense official said.
The White House has said it would not roll back its policy, claiming this week that military experts had determined transgender men and women burdened their units. The Pentagon has made similar claims, arguing it had data showing transgender troops' medical conditions could "impede readiness, limit deployability and burden the military with additional costs."
On Thursday, the full House adopted an amendment to the fiscal year 2021 defense appropriations bill championed by Rep. Jackie Speier, D-Calif., that would block the Pentagon from using funds for its policy blocking most transgender people from serving. Speier is chairwoman of the House Armed Services Military Personnel Subcommittee. That bill was passed by the House on Friday in 217-119 vote, but the Senate is not expected to include a similar measure in its version of the bill, which has yet to be debated.
Democratic presidential hopeful Biden's campaign has said he would quickly end the policy, which it has called "discriminatory and detrimental to national security," in a statement. Biden was among those who championed the end of the Pentagon's previous ban.
30 days Last week, the Palm Center, a research institutes that studies LGBTQ inclusion in the military, issued a memo that would provide a Biden administration a blueprint to undo the Pentagon's current transgender service policy.
Experts said the policy could be changed within a mere month. The Pentagon is often slow to implement policy alterations, taking time to run lengthy studies and train its force on guidance before issuing new directives. Palm Center Director Aaron Belkin said the Pentagon would not need to take such steps to reverse its current policy, because most of the Obama policy remains intact with troops grandfathered under it.
"A big ship can take time to turn around, so often the Pentagon needs to study policy changes and move cautiously," he said. "But this is the rare case where, since the military left inclusive policy for already-serving transgender personnel in place even as it implemented its ban, the switch is just waiting to be flipped."
The eight-page memo authored by retired Coast Guard Rear Adm. Alan Steinman notes that the Pentagon implemented two distinct policies for transgender people as it worked to satisfy Trump's demands. It left in place the 2016 policy protections for transgender troops — about 9,000 — who identified themselves officially, while implementing a separate policy in 2019 governing troops who have yet to identify themselves as transgender and transgender civilians.
Steinman, who served as the Coast Guard's top public health official, wrote in the memo that the Pentagon "left all the necessary breadcrumbs" to reverse Trump's ban. For example, the Pentagon has retained guidance that allows grandfathered transgender service members to transition while in the military. It has also retained guidance for commanders on gender transition for transgender troops. Meanwhile, non-grandfathered troops, who are found to medically require a gender transition, would be discharged.
"The path to restoring inclusive policy is based on erasing separate tracks of grandfathered and non-grandfathered transgender personnel and returning to a single military standard that everyone, transgender or otherwise, is expected to meet," Steinman wrote in the memo. "Consistent with decades of military research findings, the optimal framework will be to apply one standard to all, nothing more, nothing less."
That, Talbott said, is all he has ever asked. He said he will continue to hope to one day serve his country. In the meantime, Talbott will continue to speak out against the Pentagon's current policy and to fight it in court.
"I'm not just going to sit in the background when I could be putting myself out there for the greater good," he said. "If somebody has to put their face out there and accept all of the consequences for that, then I am more than happy to do that to help the cause."
dickstein.corey@stripes.com Twitter: @CDicksteinDC
---
---
---