Train hero Spencer Stone released from hospital week after stabbing
---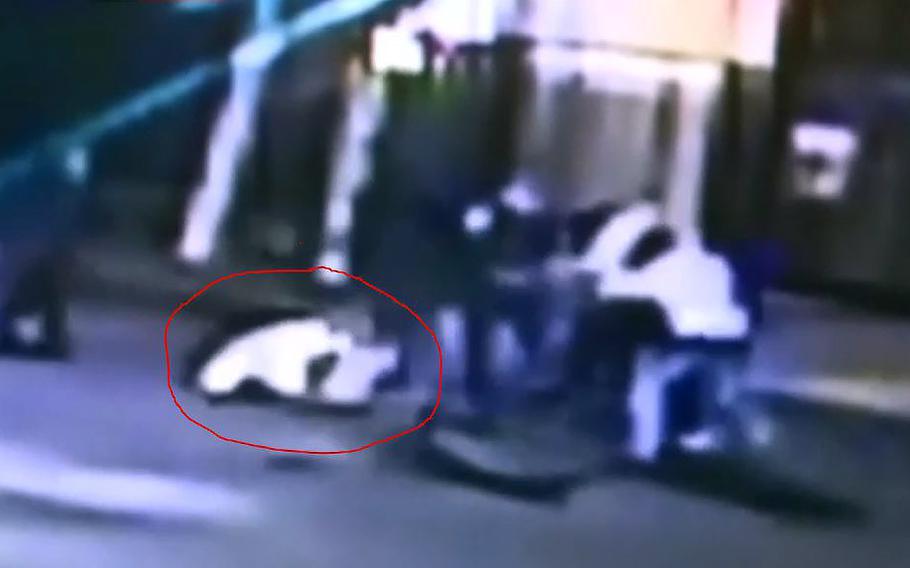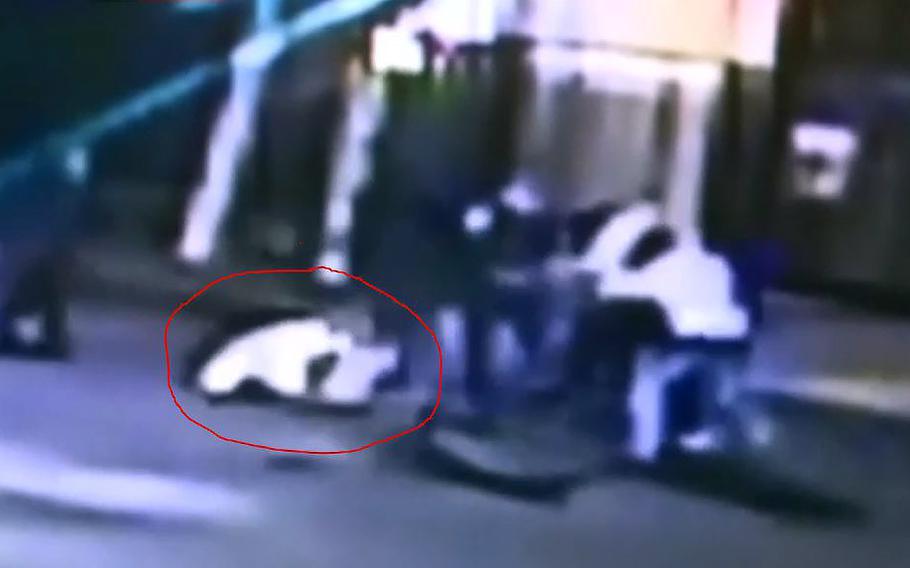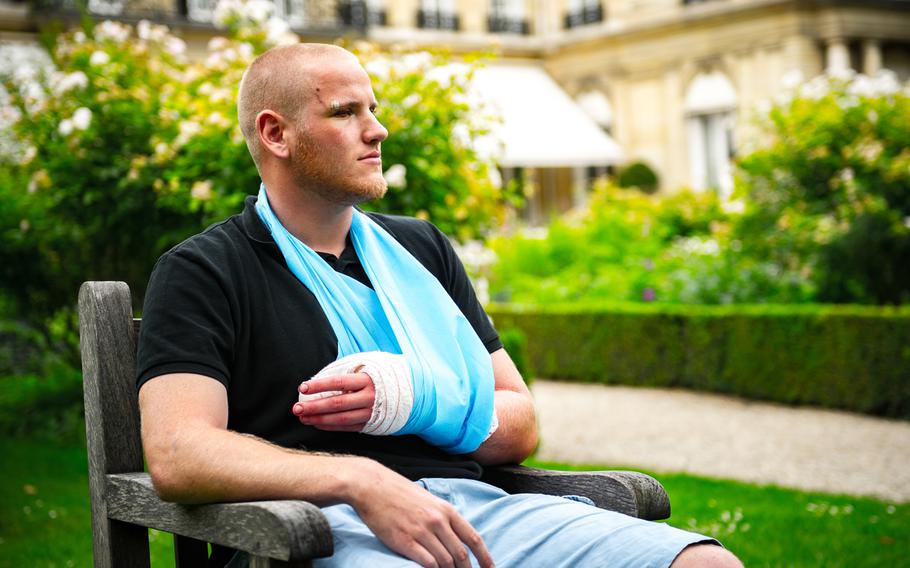 WASHINGTON – U.S. Airman Spencer Stone was released Thursday from a California hospital, a week after he was stabbed three times in a fight outside a Sacramento bar.
The 23-year-old airman first class, one of the three young Americans hailed as a hero after stopping a heavily armed gunman in August from opening fire on a Paris-bound train, expressed his appreciation for the care he received during his hospital stay.
"Thanks very much to the first responders and the team here at UC Davis Medical Center for taking such good care of me," Stone said in a prepared statement distributed by the hospital. "Thanks, also, to my amazing family and friends for their love and support. And, thanks to everyone who has sent encouragement during this challenging time."
Stone, of Carmichael, Calif., was stabbed multiple times in his upper body during the fight that took place at about 12:45 a.m. on Oct. 8 near 21st and K streets. The altercation was captured on grainy surveillance video posted to YouTube and appears to show Stone fighting off a handful of attackers.
His wounds required emergency surgery at UC Davis Medical Center. Sacramento police said the incident remains unsolved.
An Air Force spokesman last week said Stone would be provided ample time to recover and consult with medical professionals to determine when he will return to work.
Stone's mother, Joyce Eskel, expressed her appreciation for the support her son has received and asked for the media to respect her family's privacy.
"We've been overwhelmed by the support from our family and friends, the Sacramento area, the Air Force, and people around the world," Eskel said in the hospital statement. "Thank you all."
In August, Stone and two of his childhood friends -- Army Spc. Alek Skarlatos and college student Anthony Sadler – were vacationing in Europe when they took down a gunman with ties to Islamic extremism and thwarted a terrorist attack. Stone suffered a cut thumb and other injuries in stopping the train attack. He was later honored by the French government and at the Pentagon for his actions, receiving the Purple Heart medal and the Airman's medal, the Air Force's top honor for non-combat valor.
Police said they are continuing their search for a pair of suspects in the incident. Ken Bernard, deputy chief for the Sacramento police, had described the suspects as "two male Asian adults … wearing white T-shirts and blue jeans." They fled the scene in a 2009-2012 dark-colored Toyota Camry, he said.
dickstein.corey@stripes.com Twitter: @CDicksteinDC
---
---
---
---