Top enlisted sailor at Guantanamo hospital suspended
---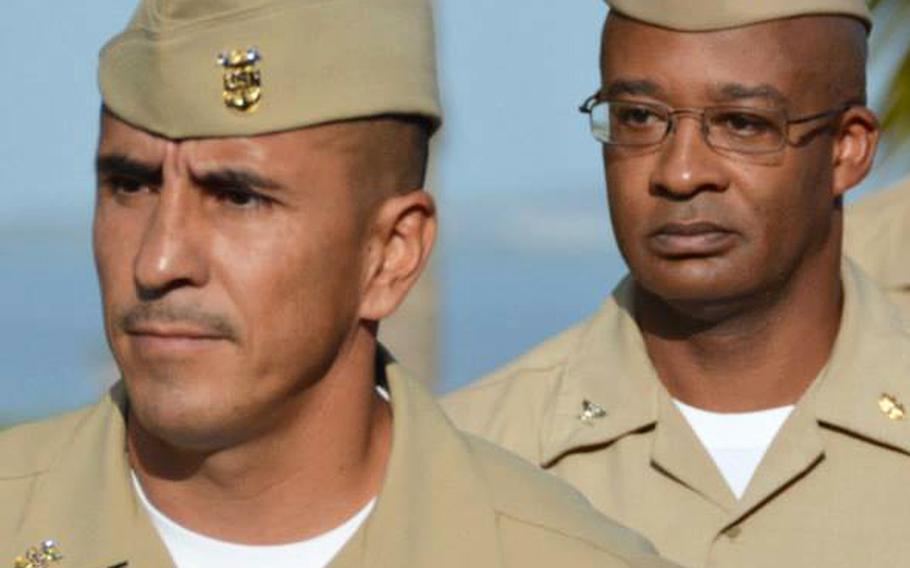 WASHINGTON – The Navy announced Thursday the suspension of the command master chief at U.S. Naval Hospital Guantanamo Bay of his duties for alleged misconduct.
The hospital's commander, Capt. Daryl K. Daniels, relieved Master Chief Hospital Corpsman Robert Banuelos of his duties "due to lack of confidence because of allegations of personal misconduct" that remain under investigation, according to a press release from the hospital.
A spokeswoman for the base would not comment on the nature of the wrongdoing of which Banuelos is accused. The hospital's senior chief hospital corpsman has been assigned to fill in as the command's top enlisted member while the investigation of proceeds.
About 250 employees at Naval Hospital Guantanamo Bay serve military and civilian personnel at the installation, but do not treat detainees at the Guantanamo Bay detention facility.
---
---
---
---