Three veterans in five days die by suicide at VA facilities
---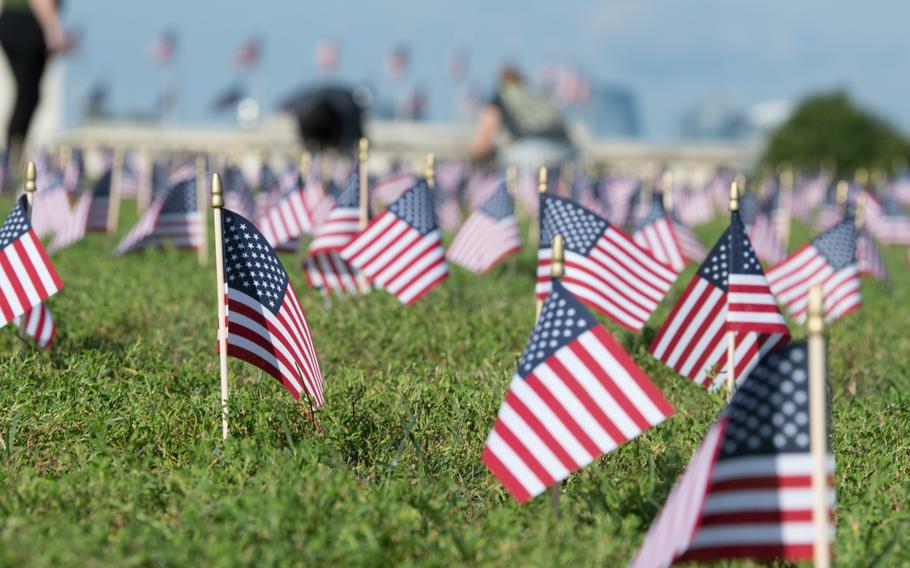 WASHINGTON — Three suicides occurred during a five-day period on Department of Veterans Affairs properties, prompting reaction this week from Capitol Hill.
Two veterans died by suicide in Georgia, one April 5 at a parking garage at the Carl Vinson VA Medical Center in Dublin and the other April 6 outside the main entrance to the Atlanta VA Medical Center in Decatur, the Atlanta Journal-Constitution reported.
On Tuesday, a veteran shot himself in the waiting room at a VA clinic in Austin, Texas, according to KWCX-TV.
"Those deaths did not go by me without noticing them, nor has it gone by me that we have a job to do," Sen. Johnny Isakson, R-Ga., said Wednesday during a Senate Veterans' Affairs Committee hearing.
Though it wasn't the intended subject of the hearing, multiple senators asked VA officials on Wednesday about the recent suicides.
Richard Stone, executive in charge of the Veterans Health Administration, said there have been more than 260 suicide attempts on VA property, 240 of which were interrupted and prevented. He didn't specify a time period for the attempts.
According to a Washington Post report, 19 suicides occurred on VA property between October 2017 and November 2018.
"Every one of these is a gut-wrenching experience for our 24,000 mental health providers and all of us that work for VA," Stone said.
In response to reports of the three suicides, Rep. Mark Takano, D-Calif., chairman of the House Committee on Veterans' Affairs, said he would schedule a hearing on the issue later this month.
"Every new instance of veteran suicide showcases a barrier to access, but with three incidents on VA property in just five days, and six this year alone, it's critical we do more to stop this epidemic," Takano said in a statement. "I have called for a full committee hearing… to hear from VA about the recent tragedies and spark a larger discussion about what actions we can take together as a nation."
According to the latest VA data, 20 veterans die by suicide every day. Of those deaths, 14 are not receiving VA health care.
Suicide among veterans continues to be higher than the rest of the population, and younger veterans are particularly at risk. VA data released in September showed the rate of suicide among veterans ages 18 to 34 had significantly increased.
The VA hasn't identified the veterans who died by suicide in Georgia, nor described the circumstances of the deaths. In Austin, a still-unidentified veteran shot himself in front of hundreds of people in the waiting room, KWTX reported. Weapons are prohibited in VA clinics, but the Austin facility didn't have metal detectors.
Stone told senators Wednesday that veteran suicide was a societal problem that needed a nationwide approach. He noted an executive order that President Donald Trump signed in March creating a Cabinet-level task force that he promised would "mobilize every level of American society" to address veteran suicide. VA Secretary Robert Wilkie was selected to lead it.
"I wish it was as simple as me saying I could do more patrols in a parking lot that would stop this epidemic," Stone said. "Where we as a community and society have failed that veteran is a very complex answer."
---
---
---
---