Three lawsuits filed in San Diego over Marine Corps families' housing conditions
by
Rose L. Thayer
December 30, 2019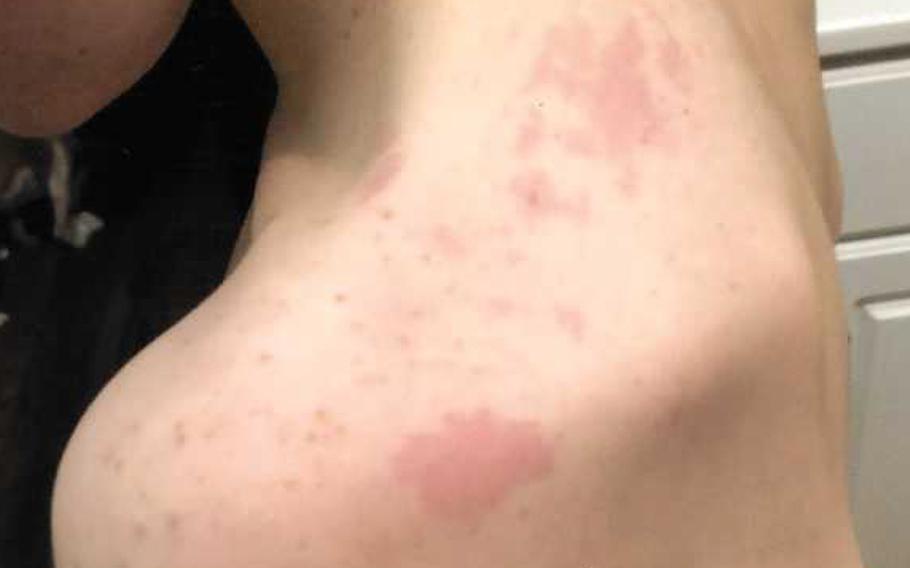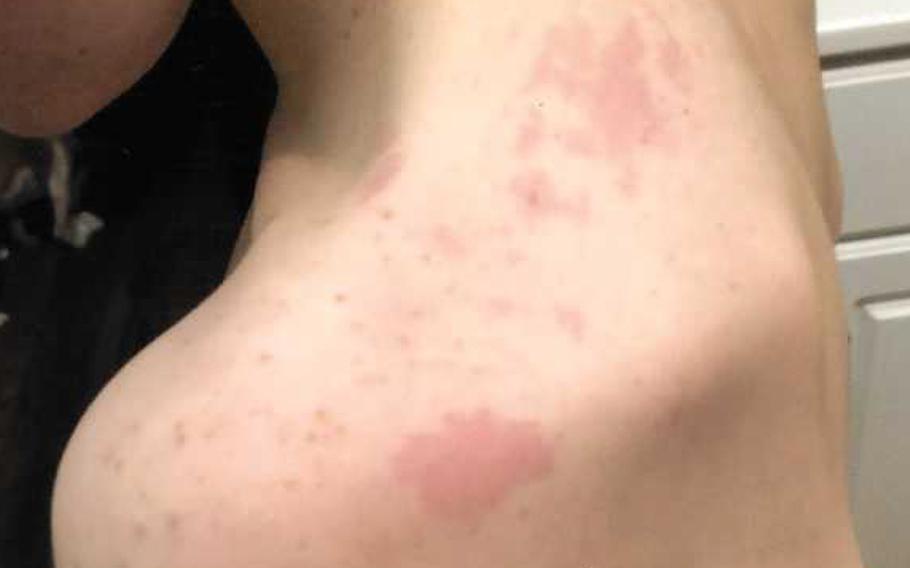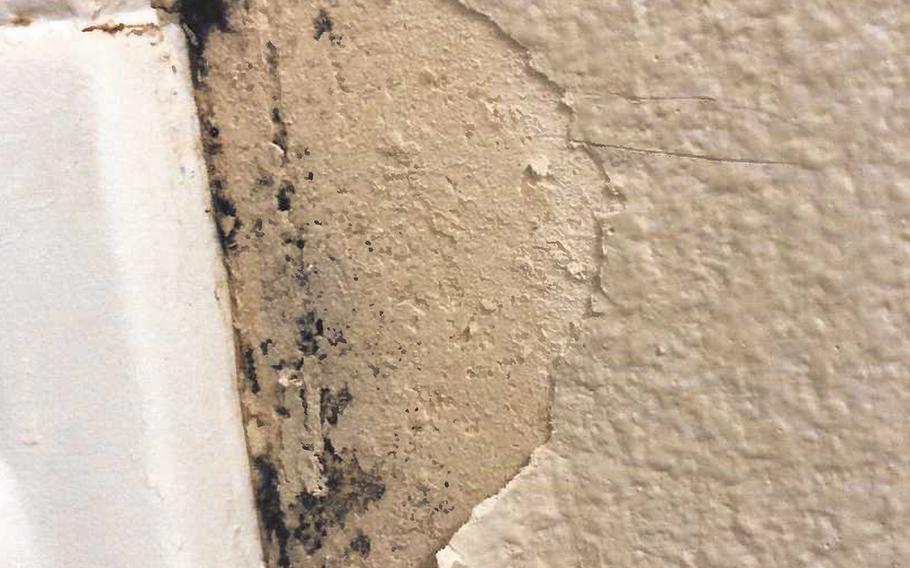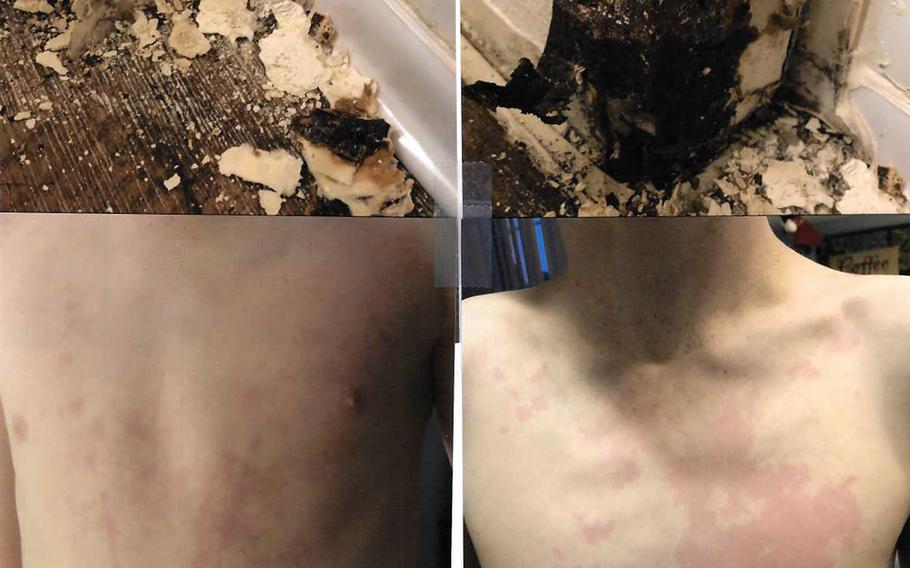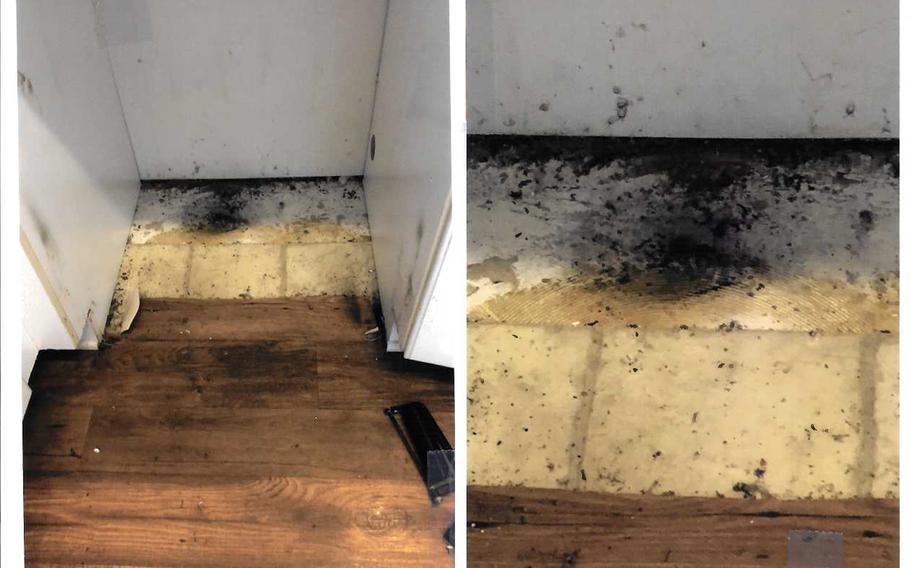 Three lawsuits have been filed in San Diego against Lincoln Military Housing after the private military housing company's September loss against a Marine Corps family who sued for negligence related to moldy conditions in their home.
Lenden Webb, a lawyer involved in two of the three lawsuits filed in San Diego Superior Court, said there's "strength in numbers" when going against a large, private company such as Lincoln, which manages more than 31,000 military housing units nationwide.
"Enough people need to make a stand so that they change the way they do business," he said.
A representative for Lincoln declined to comment on the lawsuits.
The two Marine Corps families Webb represents are suing Lincoln for negligence, fraud and rent abatement, among other allegations, related to mold in housing at Camp Pendleton and Marine Corps Air Station Miramar that left members in each family sick.
The lawsuit complaint for the Clover family, filed Nov. 22, outlines the deterioration of their now 8-year-old son's health over five years in base housing, as well as the family's continued requests for repairs related to water damage and leaks.
Active-duty Marine Jason Clover, his wife, Valerie, and their two children lived at Camp Pendleton for about five years beginning in June 2014, according to court documents. They discovered mold in the windowsills when they moved in. Within a month, the kitchen sink began leaking — an issue that plagued their entire stay at the home.
All the while, their son developed eczema, hives and attention deficit hyperactivity disorder, and visited his doctor more than 10 times within a year for those conditions, according to court documents. Other symptoms developed and conditions worsened until he was diagnosed with pediatric acute onset neuropsychiatric syndrome that a physician linked to chronic exposure to mold.
The young boy, now 8 years old, also developed anxiety and nosebleeds that lasted up to 30 minutes. In March, a medical test found five types of mold in Jacob's body, according to court documents. An air quality test done on the home detected the same mold spores.
A second family filed a lawsuit with Webb but chose to remain anonymous. The complaint, filed Dec. 10, outlines the problems faced by an active-duty Marine stationed at Miramar, his wife and their two children during a 10-month stay in base housing.
While the Marine was deployed, his family moved into the home in January and noticed a mildew smell and "the air in the house felt heavy, damp and humid," according to court documents.
To remedy that, Lincoln employees told the wife to buy a dehumidifier, according to the documents. She bought the machine, but water continued to enter the home and the master bedroom carpet remained "consistently soaked with water."
When she questioned whether the wetness had caused mold, a maintenance worker told her that when mold was present, he could smell it, and he didn't smell mold in her home, according to the documents.
It wasn't until the Marine returned home in April that the couple believed their ongoing maintenance requests were taken seriously, he said during a phone interview.
"It's frustrating to me that it takes the active-duty service member to come home and raise a stink when my spouse is there living in it every single day. That's the most frustrating part," the Marine said. "It made my focus at my place of work very difficult."
By September, the family was moved from the home to make repairs. After being moved to two hotels, the family finally chose to move away as the Marine prepares to deploy again.
"What they were saying and the lack of what they were doing is what frustrated me to the point that I decided something needed to be done," he said of choosing legal action. "It's unacceptable that if I can't be there 24/7 to protect [my family], I count on that housing company to do what they need to do to do their job. They didn't do it, and it sent me over edge."
Both lawsuits are similar to the allegations in the case of the Charvat family, in which a San Diego jury ruled in the family's favor and awarded $2 million in damages.
However, a judge this month ruled the award excessive and ordered a new trial to determine the appropriate amount the family of four should be awarded.
"With the precedent of the other case, I think Lincoln would be smart to go to the negotiating table," Webb said, adding he's not deterred by the judge's ruling.
"Even if it is excessive, there is a number between zero and 2 million that makes sense," Webb said. "Regardless of what that is, there is going to be a punitive element toward Lincoln."
A third lawsuit against Lincoln in the San Diego area was filed Sept. 19 by Jason Beck, a warrant officer in the Marine Corps, his wife, Kali, and their three children for housing at Twentynine Palms. The family moved into base housing in August 2014 and is seeking damages for negligence, breach of contract, nuisance and retaliatory eviction, according to court documents.
The lawsuit doesn't describe mold in the home, but outlines excessive moisture and condensation, dust mites, water leaks and damp ceilings, as well as a failure to maintain the property. As a result, the lawsuit says, the family suffered humiliation, emotional distress, anxiety, pain and suffering and physical and mental injury.
While the cases filed by Webb await court dates, the Beck family's lawsuit is scheduled for a hearing in February.
thayer.rose@stripes.com Twitter: @Rose_Lori