Thomas J. Kinsman, Vietnam veteran and Medal of Honor recipient, dies at 72
by
Kat Bouza
May 18, 2017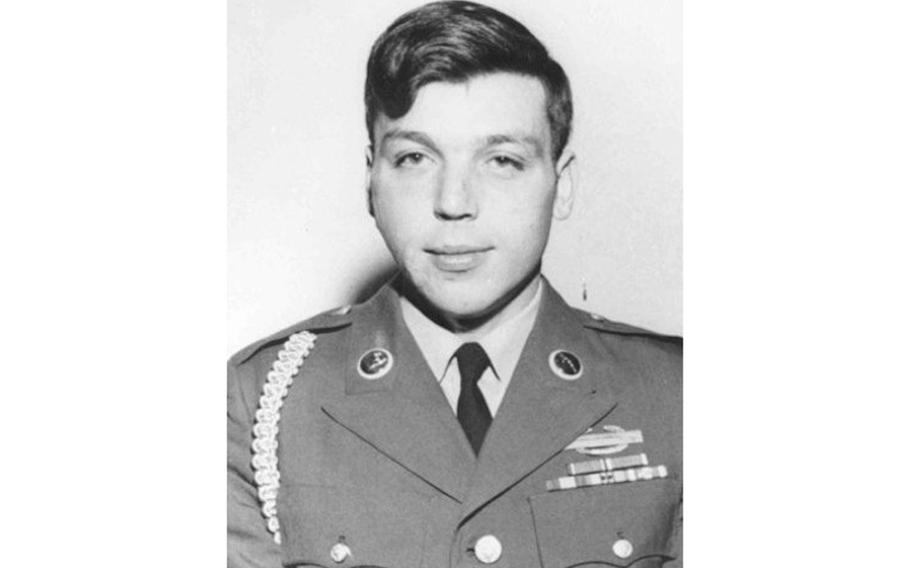 Thomas Kinsman, an Army veteran who received the Medal of Honor for his actions during the Vietnam War, died Monday in Washington state at age 72.
His death was announced Thursday by the Congressional Medal of Honor Society.
Kinsman was born March 4, 1945, and grew up in the Seattle suburb of Renton, Wash., a statement from the society said. He enlisted in the Army as a private first class in 1967 and was deployed to Vietnam by October of that year. He served as a rifleman with Company B, 3d Battalion, 60th Infantry, 9th Infantry Division.
On February 6, 1968, Company B came under intense fire during a reconnaissance-in-force mission near the city of Vinh Long in southern Vietnam, the statement said. During the attack, Kinsman and seven other soldiers became separated from their main company due to the limited visibility caused by both the Vietnamese jungle as well as the intensity of the fire fight.
As the group attempted to reconnect with their fellow soldiers, a grenade was launched in the direction of Kinsman and his group. Kinsman immediately threw himself upon the grenade, shielding the members of his company from the blast. He received severe head and chest wounds as a result of the explosion.
He was awarded the Medal of Honor by President Richard Nixon on May 17, 1969. In his official citation, Kinsman was praised for "his indomitable courage, complete disregard for his personal safety and profound concern for his fellow soldiers" which "averted loss of life and injury to the other [seven] men of his element."
Kinsman was discharged from the Army and returned to Washington, where he returned to work felling trees for a local logging company.
Kinsman is preceded in death by his wife, Deloris, who died in 2005.bouza.katrina@stripes.com