'There is hope and meaning moving forward': Sister becomes advocate after brother's suicide at VA
---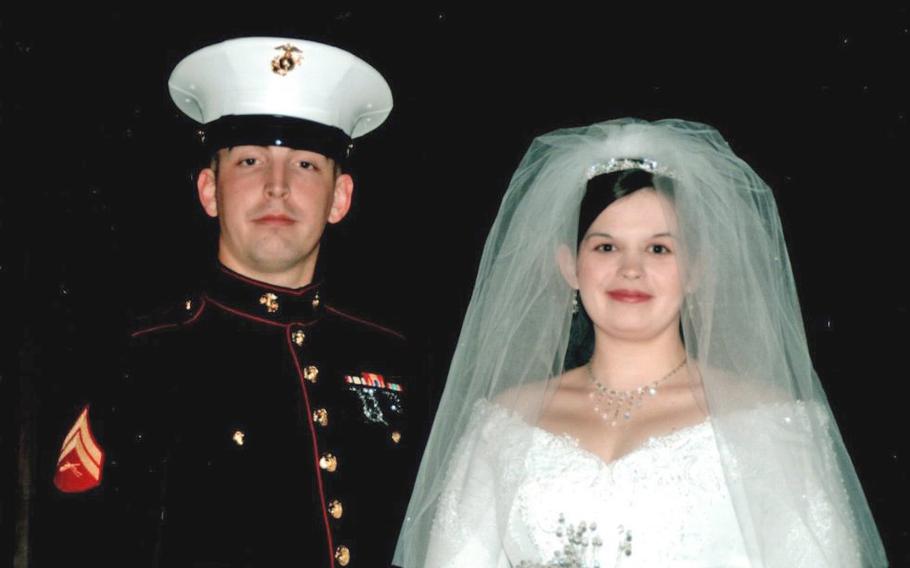 WASHINGTON — In the 18 months since her younger brother killed himself in the parking lot of a Department of Veterans Affairs hospital, Alissa Harrington has joined a support network, passed the bar exam, become an advocate for veteran suicide prevention and continued to share his story.
On Saturday, she'll share that story again at an event recognizing the first-ever Veterans Suicide Prevention & Awareness Day in Minnesota – an annual statewide observation. Harrington, by appealing to the Minnesota legislature and testifying about her brother, helped create Veterans Suicide Prevention & Awareness Day with a bill that passed in March. Harrington, her husband and father were on the floor of the legislature when representatives voted unanimously in favor of it.
"It was very emotional for me," she said of testifying. "To be there as a witness to my brother's story and to so many veterans' stories was very powerful. I felt like I had a lot of responsibility to get my point across."
Harrington's brother, Justin Miller, was a Marine Corps veteran who deployed to Iraq in 2005. He went to the emergency room at the Minneapolis Department of Veterans Affairs in February 2018, struggling with suicidal thoughts. After spending four days at an inpatient mental health unit, Miller, 33, was discharged, went to his car and shot himself. Police found his body the following day, his phone full of voicemails and texts from his father, Greg Miller, with one message sent over and over again: "I love you. We love you. Come home."
His treatment was the subject of an investigative report by the VA Office of Inspector General. The office found VA staff made several mistakes in his case, including not providing him with an adequate plan when he was discharged.
"It's absolutely maddening to see on paper the exact places where the system failed," Harrington said last year, after the release of the report. "Because it's not just the loss of my brother – the tragic, out-of-place loss of my brother – it's now about whether or not his loss could've been prevented."
Now, when Harrington talks about Miller, she shares stories about his life, including his musical abilities. Miller, a trumpet player, was initially assigned to the 2nd Marine Aircraft Wing Band out of Cherry Point, N.C. Later, he played taps and the national anthem at military funerals and events.
Harrington also tells how his death has inspired her to reach out to other veterans who may be suffering.
"I've had veterans who have come to me and said, 'I sought help because I heard your story.' That makes me cry out of happiness every time I hear it, because that's really what the idea is. There is hope and meaning moving forward for those who are suffering and survivors who are grieving."
Veterans Suicide Prevention & Awareness Day is meant to memorialize veterans who died by suicide and recognize their lives, military service and families, she said. She also wants to see it as a sign of hope and help for veterans suffering with mental health issues.
Minnesota will mark the day with a ceremony at North St. Paul Veterans Park on Saturday afternoon. Along with Harrington, Minnesota Lt. Gov. Peggy Flanagan will speak, as well as the commissioner of the state VA and a suicide prevention specialist from the federal VA.
wentling.nikki@stripes.com Twitter: @nikkiwentling
---
---
---
---