The price of their pain: Military families weigh legal options over faulty housing
by
Rose L. Thayer
December 2, 2019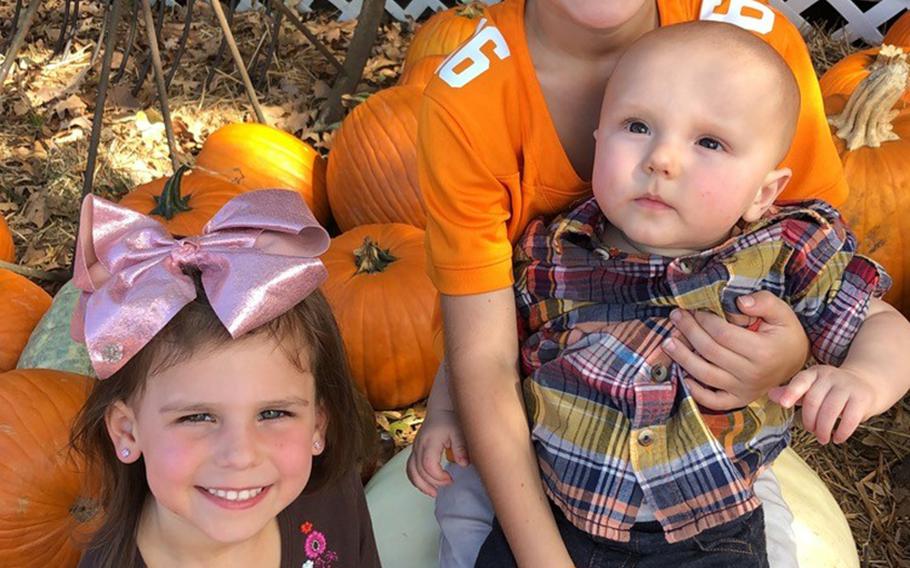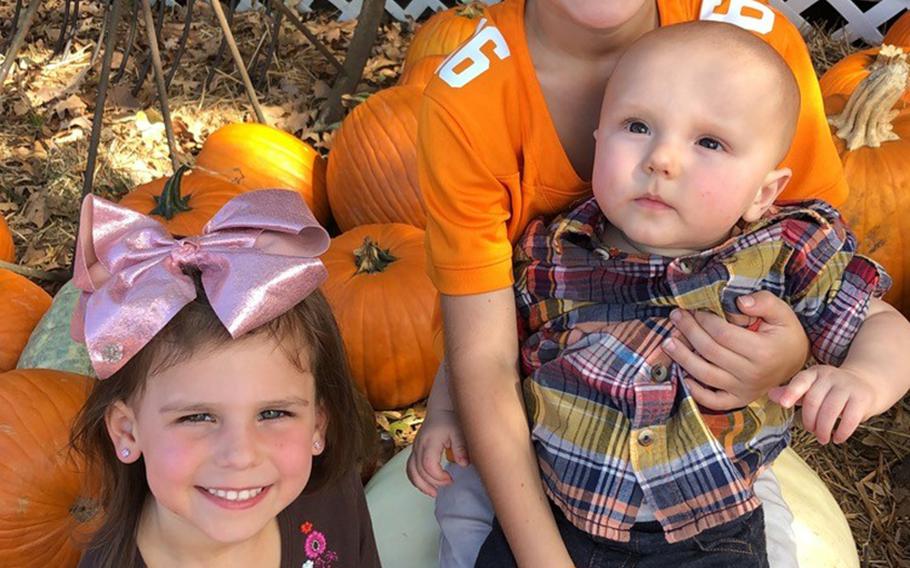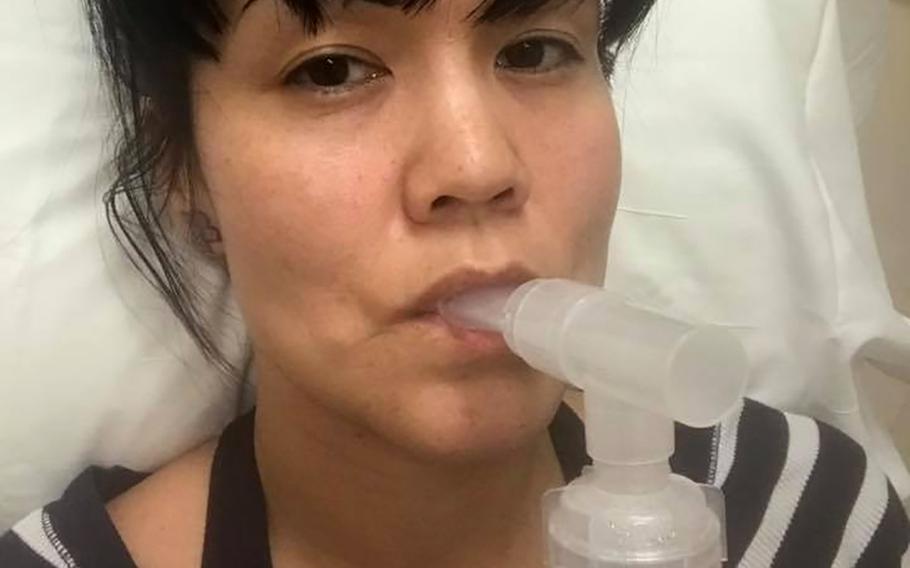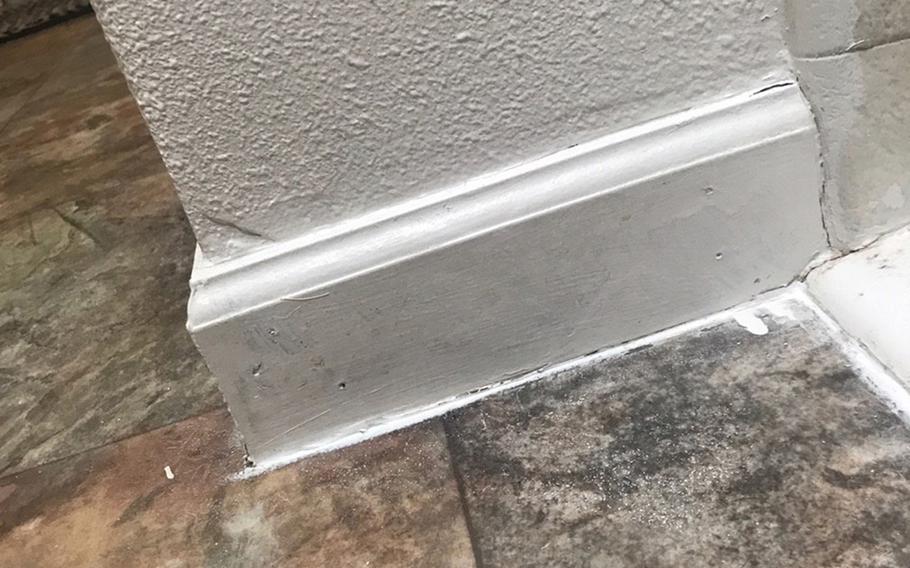 AUSTIN, Texas — Tamara Terry fears her family's legacy of military service might end with her children being denied the opportunity. The daughter of a Navy SEAL and the spouse of a soldier, Terry can rattle off the many uncles and family members who did or do serve in the military.
But after living three years in post housing at Fort Bragg, N.C., that was plagued with mold, the 27-year-old mother of three said her children have collected medical diagnoses she worries could hinder any chance at military service.
"It's something my children may not be able to pursue," said Terry, who is expecting twins. Her children are 8, 5, and 8 months old. One was diagnosed with sleep apnea, another with consistent bronchitis. Her youngest son had such severe respiratory issues that at one point, it caused him to stop breathing, she said.
After weighing their options, Terry's family hired an attorney and intends to sue Corvias, the private company that she said was negligent and unhelpful in dealing with the mold. Her children's future is what tipped the scales toward legal action.
"What if they get older and say they want to be in the military, but … get turned away for medical problems?" Terry said. "Can you put a price on that type of stuff, really? No. But does it help to know that their medical and their college later on might be padded and paid for? Yes."
It's been more than a year since the Reuters news agency published an investigation of military family housing conditions that made public what had been an open secret among military families. On-base housing was exposing many of them to health hazards including mold caused by ongoing leaks and poor construction, infestations of insects and rodents, and peeling and chipping lead paint. Remedies were difficult, often trapping families in maintenance systems in which repairs sometimes were ignored and reports were falsified.
Each branch of the military has tackled the problem in different ways — issuing surveys and going door-to-door to inspect homes, creating housing-focused hotlines and hosting town halls to allow residents to voice concerns. The Defense Department has coordinated with Congress on a still-unfinished tenant bill of rights. The 14 private companies who manage military housing have launched programs for resident feedback and improved maintenance request systems and have announced millions of dollars in new investments.
The Army, Navy and Air Force secretaries, the Marine Corps commandant and the director of defense capabilities and management with the Government Accountability Office will testify before the Senate Armed Services Committee on Tuesday to address ongoing reports of substandard housing conditions and services. On Thursday, representatives of five of the private companies that manage military housing will testify before the House Armed Services Committee.
Meanwhile, families must determine the best way to get out of living conditions they deem unsafe. Some, like the Terry family, are seeking legal remedies. At least three multifamily lawsuits have been filed in federal court against private companies that manage military base housing.
Other families are choosing to work within the system to solve those problems.
To sue or not to sueA lawsuit filed in November aims to use class-action litigation to force Corvias to make changes at Fort Meade, Md. Ten families who spent time in Fort Meade housing filed the suit seeking damages to cover expenses related to economic harm, medical costs and mental anguish. They also requested a class-wide injunction requiring Corvias to arrange for independent certification of safe housing and prohibiting the company from receiving any service members' housing allowances for property that has not been certified.
In addition to outlining substandard conditions at the Maryland post, the lawsuit complaint describes how Corvias often downplayed, ignored and offered substandard repairs to homes.
Kelly Douglas, a spokeswoman for Corvias, said the company is aware of the lawsuit.
The lawsuit "does not reflect the significant resources, attention and rigor that has been brought to assuring quality resident housing," she said.
When asked about the potential litigation at Fort Bragg from the Terry family, Douglas said Terry's description of her experience was "out of context with our experience with this former resident."
Army spouse Melissa Godoy, who in August was displaced from her home at Joint Base Lewis-McChord, Wash., said she and 22 other families are working with a lawyer to sue Lincoln Military Housing, the private company that manages the installation's housing, because of the living conditions and the unhelpful response from Lincoln staff.
For a year, Godoy said she, her children and even her dog suffered unexplainable illnesses. Once during a maintenance call, workers found a "blob of water" in a kitchen wall that they could not explain, she said. Eventually she began removing her own baseboards and discovered wet drywall and mold.
"It wasn't the toxic mold itself, it was their response to it that makes it so bad," Godoy said.
She took out loans to move off base after finding mold in her home. Because of the mold, no moving company would accept the job, forcing the family to do the work themselves.
Sonny Nguyen, the Federal Way-based attorney working on the lawsuit, said he is currently pulling together experts.
"What's frustrated me the most is the kids who are innocent and they're actually the victims of these people who chose money over life," he said.
Company records show maintenance staff followed mold protocols and procedures to respond to Godoy's home, according to Lewis McChord Communities, the subsidiary of Lincoln operating at the military base.
"Many other residents with similar issues have since returned to their homes following proper remediation," according to a prepared statement from the company, which is aware Godoy has hired an attorney.
Across Lewis-McChord, Lincoln has hired more staff and has increased shifts to meet the "unexpected increase" in mold assessment requests, according to a prepared statement. Any residents who have moved out of their homes have done so on their own and not because of "any known health or safety issues at their properties."
In Texas, eight families filed a lawsuit in October against Hunt Military Communities for mold, pests and sewage in housing at Randolph Air Force Base in San Antonio and Laughlin Air Force Base in Del Rio.
According to the lawsuit, filed in the U.S. District Court for the Western District of Texas, San Antonio Division, Hunt "systematically under-maintained the military housing, subjected service members and their families to atrocious conditions, including pervasive mold that sickened them and destroyed their possessions, utilized substandard service providers to allegedly remediate the mold problems, subjected service members and their families to pest infestations and misled tenants about the remediation actions allegedly undertaken."
In a statement, Hunt described the lawsuit as "without merit."
To remedy moisture in homes that Hunt officials attribute to the climate of southern Texas, the company created the Humidity Project. This opt-in program will invest about $5 million to better control humidity from the climate and moisture introduced from steam in bathrooms. Ten of 27 selected homes have undergone the work, according to information provided through Hunt's public relations firm. Once complete, Hunt expects to conduct humidity mitigation on 197 units.
Hunt also faces a lawsuit filed in 2018 by 13 families living at Keesler Air Force Base, Miss. Those families described similar mold concerns and are set for a jury trial in U.S. District Court in Gulfport, Miss., in January, according to online court records.
Before the past year's coverage of problems in military housing, two families successfully sued private housing companies. In September, a San Diego jury awarded $2 million to a Marine Corps family for mold problems in family housing managed by Lincoln Military Housing. The company said in a statement after the verdict that they intend to appeal. The family won't be compensated until appeals are complete, according to their attorney, Matt Poelstra.
Another Marine Corps family, now-retired Gunnery Sgt. Joe and Shelley Federico, received $350,000 in a lawsuit against Lincoln in Virginia in 2016, but it took more than five years from the time the lawsuit was filed.
Working togetherFor some military families, "litigation is their only option," said Crystal Cornwall, a Marine Corps spouse who launched the nonprofit Safe Military Housing Initiative to advocate for families. "But for the vast majority of them, we can resolve these issues within the military housing system with the support of each private company, the Defense Department and our legislative body. Litigation is not going to help in the short term of getting into a safe house."
As an advocate with Safe Military Housing Initiative, Christina Cosio-Futch, an Army spouse at Fort Meade, said she raises residents' concerns at monthly meetings to work with the garrison command team and Corvias, the private company that manages the housing. The goal is to come up with systemic solutions to fix things across the base — to raise the quality of life for everybody, she said.
"The primary concern that gets raised at our town halls and focus groups comes down to the maintenance of these buildings," Cosio-Futch said. "New construction is good and replacing older buildings is good. But with that, we need there to be a preventative maintenance schedule that is followed."
John Picerne, the founder of Corvias, said in the past year that the company has learned they do need to do a better job of customer service and they do need to get back into investing in the military housing portfolio.
"If we have old, tired homes … you can only do so much in packing, painting and repairing the systems inside of an old home," he said in September. "My direction back to my team and our direction back to the government is, 'OK, work that lower level, but if we don't push forward and start dealing with these systemic challenges, we're basically going to keep chasing our tail and finding ourselves in that same situation two or three years from now.'"
Corvias manages housing at 15 bases in nine states and Picerne said there was a combination of factors that led the deterioration of on-base housing. It began with the terrorist attacks on 9/11.
"On Sept. 12, the gates went up and the ability to get on and off a military installation became much more complicated," he said. Finding workers and companies willing and able to access military bases became harder, while the housing market outside of the bases grew and created other opportunities. That required Corvias to adjust its maintenance and renovation plans, Picerne said.
In 2011, the military began downsizing, reducing the number of service members living on base and paying rent — referred to as basic allowance for housing. The military also slowed the increase on housing allowance rates, which vary by location.
To right the wrongs made during that decade of underfunding military housing, Corvias announced in September a $325 million investment at six bases to renovate homes, to start new construction and to outfit homes with technology that monitors efficiency and improves preventive maintenance schedules.
Cosio-Futch applauded the investments from Corvias and the progress that's been made, but she said there is still much more ground to cover. There needs to be a "culture shift" that stops pitting residents and housing against each other and puts them on the same side. It's slower to take hold, but she sees it happening, she said.
"That's as simple and as big as when a resident calls with a concern in the home, believing the resident," she said. "Without that respect, nothing else would be possible."
thayer.rose@stripes.com Twitter: @Rose_Lori