'The eyes are alive': Artist paints fallen for Gold Star families
---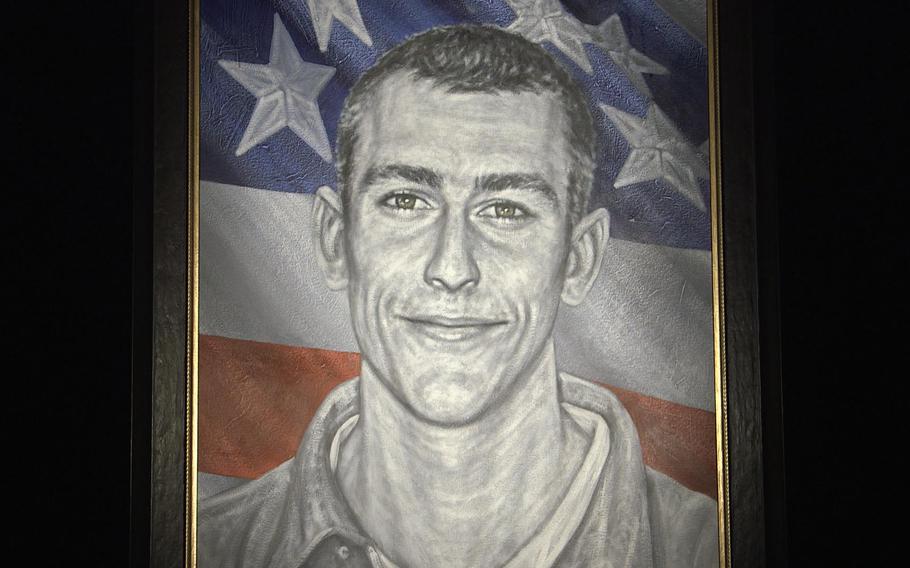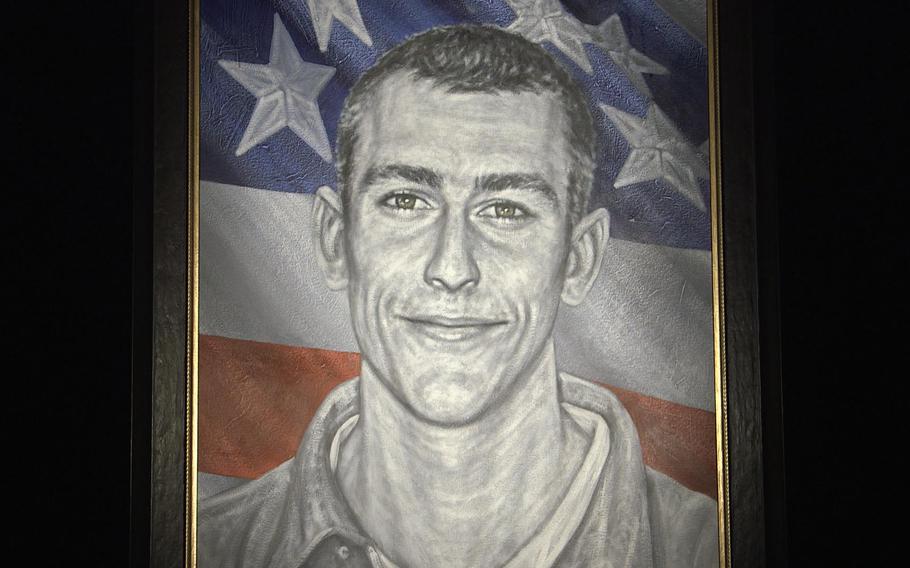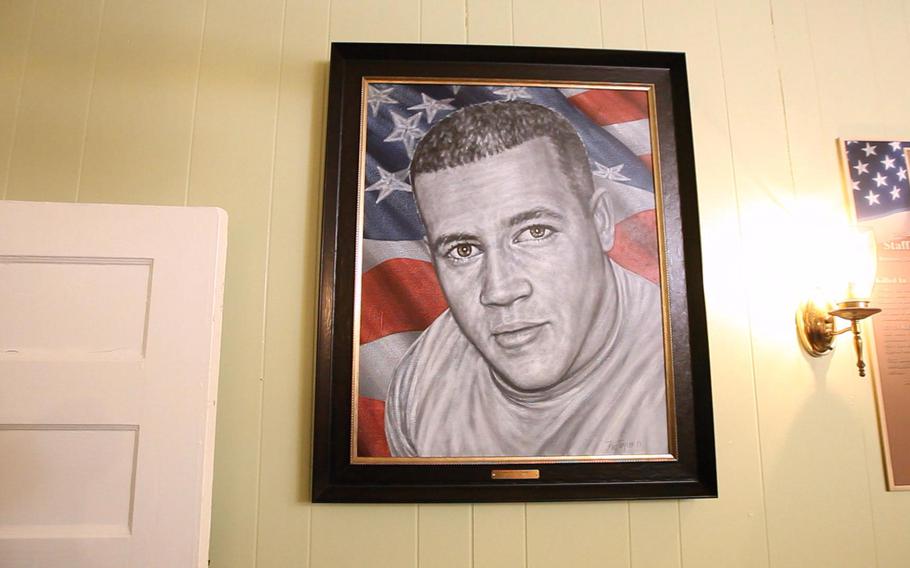 The brightly colored eyes give the stark black-and-white portraits life and speak to the families who proudly hang the art in their homes.
Army Capt. Blake Russell was the first to be honored. A portrait of Army Staff Sgt. Bryan Burgess hangs over his family's fireplace in tribute.
"It was definitely like seeing Bryan in person again," Terry Burgess said of the portrait, a gift by Phil Taylor, 52, who paints for Gold Star families to honor their servicemember's sacrifice. "The eyes are alive. I talk to him almost every day."
Burgess was killed in sniper fire in Afghanistan on March 29, 2011. His story is the latest to be featured on Taylor's TV show, "Brush of Honor."
"When we got that knock on the door that morning ... our lives were completely shattered, just shattered," Terry Burgess said. "There are no more 'I love you, son.' ... It did our hearts so good to know Bryan is being honored."
Taylor's nonprofit, the American Fallen Soldiers Project, makes sure the fallen are not forgotten. Though he collects no money from families, people can make a donation to the project, which will go directly toward the mission to serve the families. He has no connection to the military — he's painted celebrities including Nicole Kidman and Keith Urban — but after the brother of his best friend was killed in Iraq in 2006, he found a new focus.
"The funeral I went to, I saw the brokenness, the devastation, the life-changing moment for the family I knew and loved so dearly," Taylor said. He said he didn't set out to do a project; he just did a charcoal drawing to give to the Russell family. But he changed his plans after Blake Russell's father, Ron, called to thank him.
"He said, 'Literally, I feel like Blake's back in the house,' " Taylor recalled.
Taylor's work got the attention of INSP in 2014, a digital cable and satellite TV network, which created "Brush of Honor." It pays for Taylor to travel to servicemembers' families' homes, to learn more about the person he would be painting. Sometimes he studies the servicemembers' lives through photographs, emails, phone calls and notes with family.
Taylor said he has conversations with the dead troops. "I did last night, and I'm doing it today with another soldier," he told Stars and Stripes. "I hear their voices loud and clear."
Taylor paints in acrylic now, not charcoal. He uses black and white on servicemembers because he believes that painting them in color after they are deceased is inappropriate. Only the eyes are painted in color.
"I wanted their eyes to be a central part, to bring an impact of love and penetration ... a kind of staring back, 'looking at you Dad, looking at you Mom' all day long," the former chaplain said.
Each portrait takes about 70 hours of work. Taylor says he feels like part of the family while he is working. He keeps in touch throughout the process.
The episode of "Brush of Honor" featuring Burgess airs at 9 p.m. June 19. For more information about the show, go here: www.insp.com/shows/brush-of-honor. For more about the American Fallen Soldiers Project, go here: http://americanfallensoldiers.com/
tibbetts.meredith@stripes.com Twitter: @MJTibbs
---
---
---
---