Texas congressman introduces bill to care for military and law enforcement dogs
by
Steven Beynon
November 14, 2019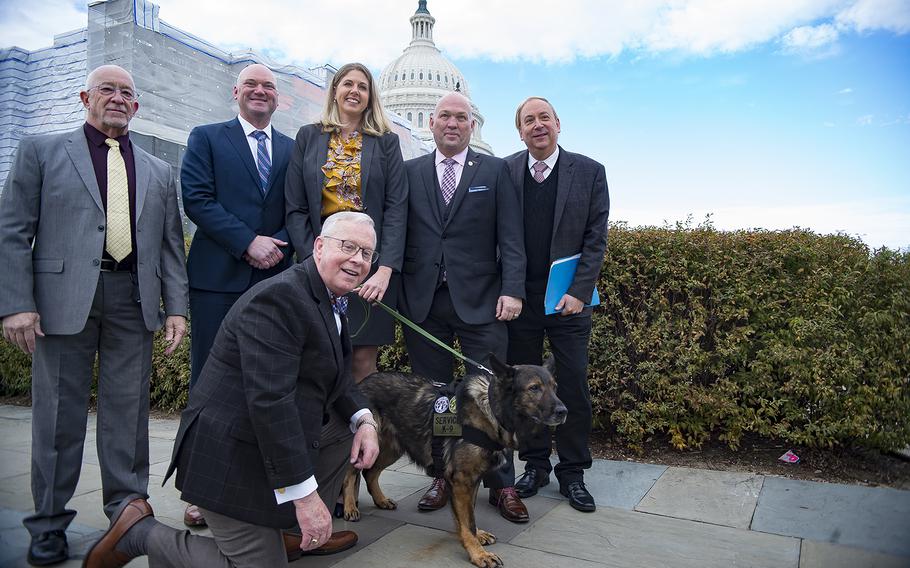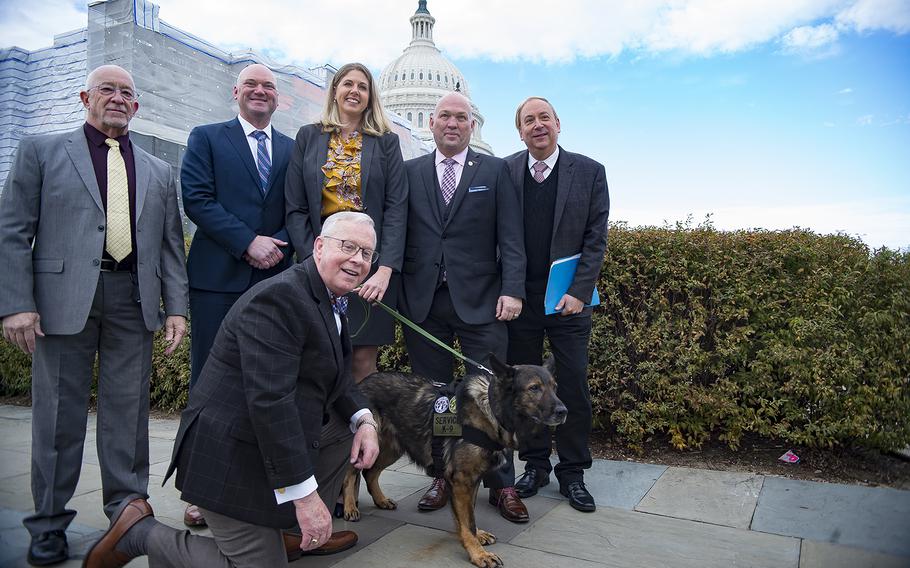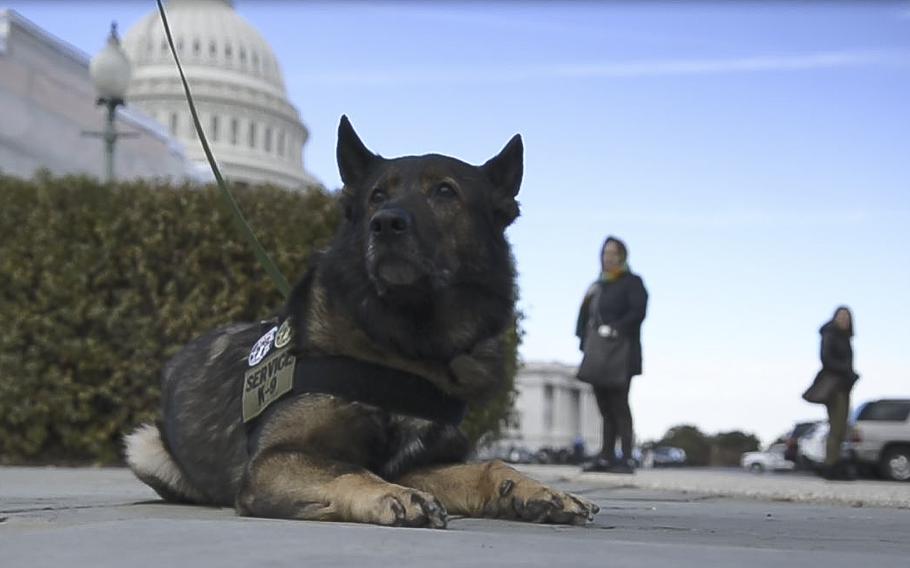 WASHINGTON — When Delta Force operators killed Islamic State leader Abū Bakr al-Baghdadi in Syria last month, the U.S. military dog named Conan who chased down America's most wanted terrorist became an overnight sensation.
In the aftermath of the attention paid Conan and his efforts, Rep. Ron Wright, R-Texas, introduced the K-9 Hero Act on Thursday. If passed, the bill would create a grant program to assist nonprofits that take in retired military and law enforcement dogs and provide financial assistance to owners of the dogs. Specifically, the grants will help cover medical costs, which get pricey towards the end of a working dog's life and builds a barrier for retired animals to find a homes.
"During the successful special forces mission that resulted in the death of ISIS leader Abu Bakr al-Baghdadi, we witnessed firsthand what an asset our federal working dogs can be," Rep. Wright said.
Once military and law enforcement dogs retire from service, it can be difficult to find homes that are financially capable of properly taking care of the dogs, especially in cases where dogs are medically retired.
"Once these heroes retire from service, the medical treatment they need is often significant enough to create a financial hardship for the individuals who care for them. It is unacceptable for these heroes to be euthanized or to go without necessary medical treatment during their retirement. I am proud to introduce a bill that will give K-9s, such as the dog who helped take down al-Baghdadi, a better retirement," Wright said.
Sgt. Yeager performed combat tours in Iraq and Afghanistan as an improvised explosive detection dog. He has been credited with detecting and alerting the locations of dozens of bombs. During his two combat tours with the Marines, Yeager participated in more than 100 combat patrols, according to Project K9 Hero, a nonprofit which supports retired working dogs and assists in adoption efforts. The nonprofit is a supporter of Wright's bill.
In 2012, Yeager suffered shrapnel wounds from a bomb that caused him to lose part of an ear. The incident also left him with bladder issues, which led to his early retirement. The same explosion killed his handler, Cpl. Abraham Tarwoe, according to Project K9.
Typically, a military dog who is retired due to combat injuries is offered to the handler for adoption. Because Yeager's handler was killed, his wife was given the opportunity to adopt Yeager. Due to his injuries, Yeager is now considered a special needs K-9 being diagnosed with post-traumatic stress disorder and having some loss of hearing and a bladder issue. His medical costs were exceeding $500 per month, which the proposed legislation aims to offset with grants. Tarwoe's widowed wife was unable to give Yeager the necessary care he required, so he was adopted by a new family. Project K9 is now covering Yeager's medical bills.
Beynon.Steven@Stripes.com Twitter: @StevenBeynon