Teenager who disarmed Colorado school shooter is now a Marine
---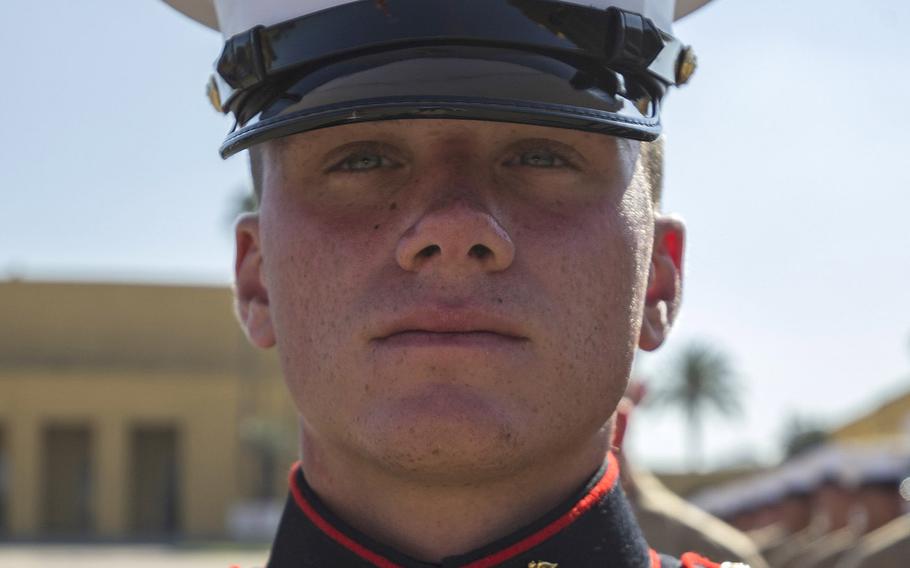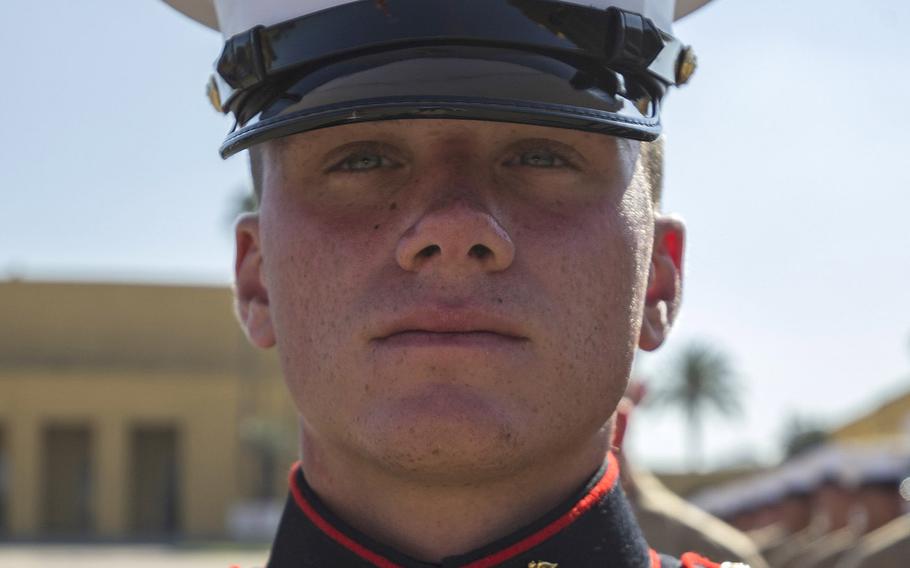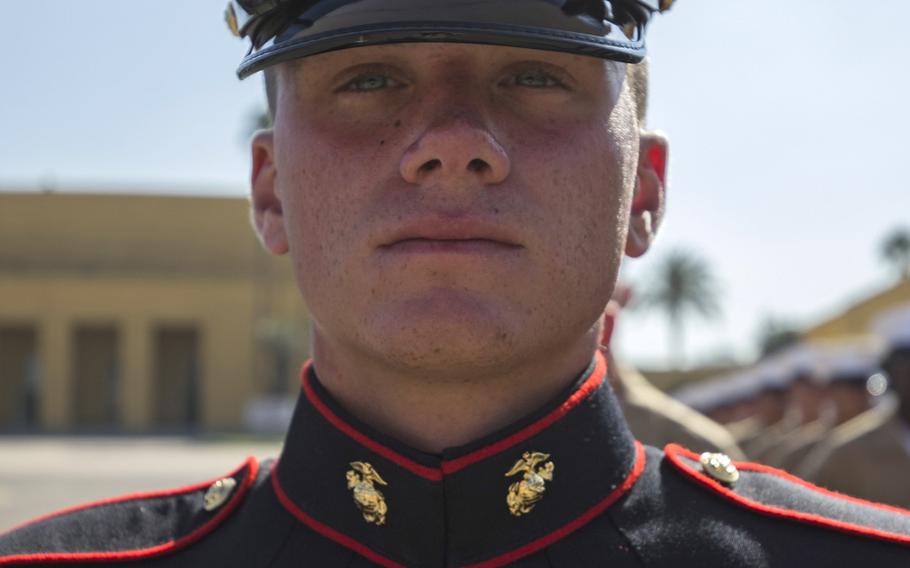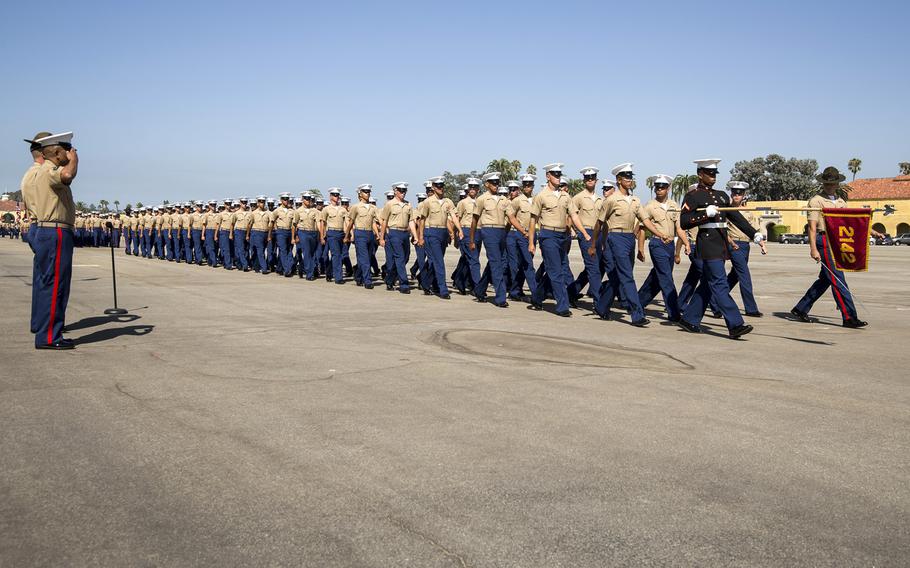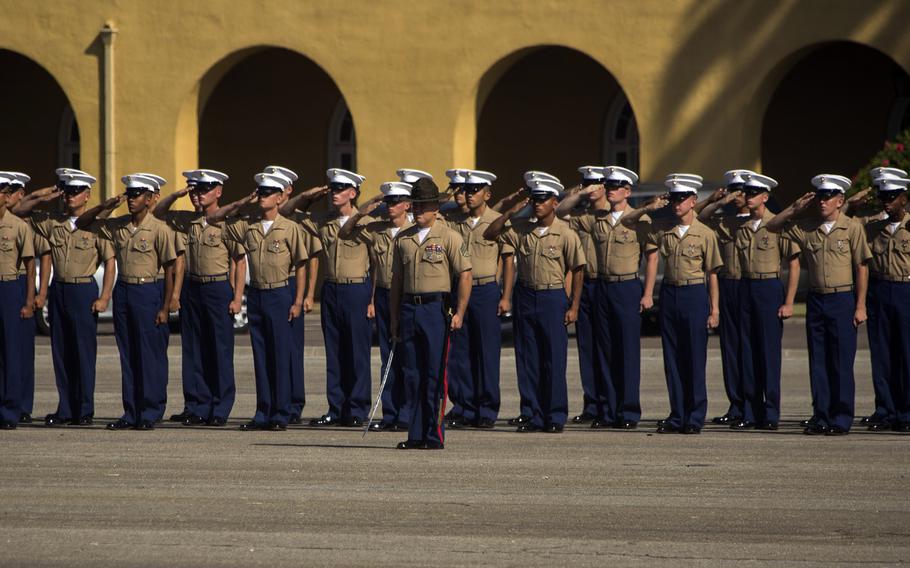 A Colorado teen who helped tackle and disarm a gunman during a school shooting earlier this year has graduated Marine Corps boot camp, where he distinguished himself as platoon honor man.
Brendan Bialy, 18, was one of the students who subdued one of two shooters who entered STEM School Highlands Ranch, in a southern suburb of Denver, in May.
Last month, he crossed the parade deck at Marine Corps Recruit Depot, San Diego as his training platoon's guide. During training, he earned a meritorious promotion to private first class, a program for the ceremony says.
"My thoughts on becoming a Marine were nothing but reinforced after the shooting," he said in a video statement. "What I saw that day was complete and total malevolence, bad overcome by good."
While many other students ran through the halls shouting or hid during the attack, Bialy and two friends tried to tackle one of the gunmen. Bialy's friend Kendrick Castillo, 18, was killed in the shooting.
Eight other students were injured, including Joshua Jones, who suffered two gunshot wounds as he helped tackle the gunman, the Denver Post reported in May.
Bialy, who was uninjured aside from a few scrapes on his knees, made a split-second decision to take action after seeing Castillo unhesitatingly throw himself on the shooter, he told reporters this spring.
"I don't like the idea of running and hiding," the Denver Post reported Bialy saying.
After seeing Castillo on the ground, not moving, Bialy tried to resuscitate his friend, who he'd known since freshman year. "Kendrick Castillo died a legend," he said. "I know he will be with me for the rest of my life."
During training, Bialy showed qualities the Corps seeks to instill — "quick reaction, willingness to fight" — and which he'd also displayed during the shooting, said Staff Sgt. Marcus Chestnut, one of his drill instructors in Golf Company, 2nd Recruit Training Battalion.
"I don't think recruit training changed Bialy," Chestnut said. "He is who he was when he first got here. I think we just gave him some additional attributes that made him a stronger man and a basically trained Marine."
Bialy had joined the Corps' delayed entry program in July 2018, the service's Denver-based district recruiting office said in a statement this spring, calling his actions during the May 7 school shooting "admirable and inspiring."
STEM, a public charter school with a focus on science, technology, engineering and math, is located about eight miles from Littleton, Colo., home to Columbine High School, where a mass shooting in April 1999 killed 12 students and a teacher.
Before the shooting at his school, Bialy wondered how he would react in such a situation, he said.
"Everybody hopes what they're going to do ... what I did," he said. "I acted the way that I hoped [I would have] acted."
Both suspected shooters, an 18-year-old and a 16-year-old, were arrested. A judge ruled that prosecutors have enough evidence to try the older suspect on over 40 charges, including murder and attempted murder, The Associated Press reported Sept. 26. The younger shooter is expected in court for a preliminary hearing on the same charges next month.
After combat training at the Marine Corps School of Infantry, Bialy is expected to train to repair laser and night vision optics for ground ordnance, small missile systems and other fire control equipment.
For the new Marine's father, "it's a battle" letting him go.
"You love your child more than anything else in this world, but the same time, you understand what he has, you have to share," said Brad Bialy. "All these Marines, they have to share what they have, because to keep it to themselves would be selfish. They understand that's their duty."
garland.chad@stripes.com Twitter: @chadgarland
---
---
---
---