Summit highlights support for military caregivers and finding them jobs
by
Caitlin M. Kenney
September 10, 2019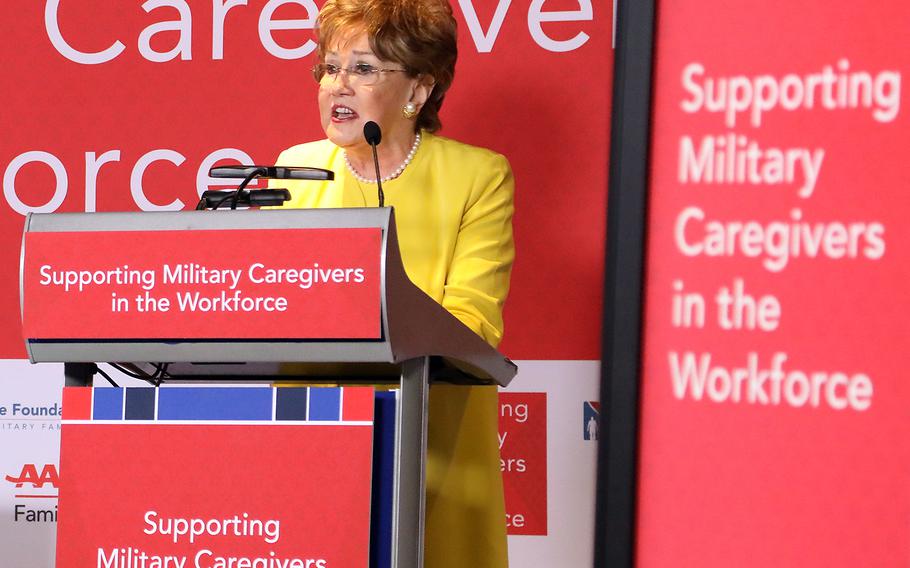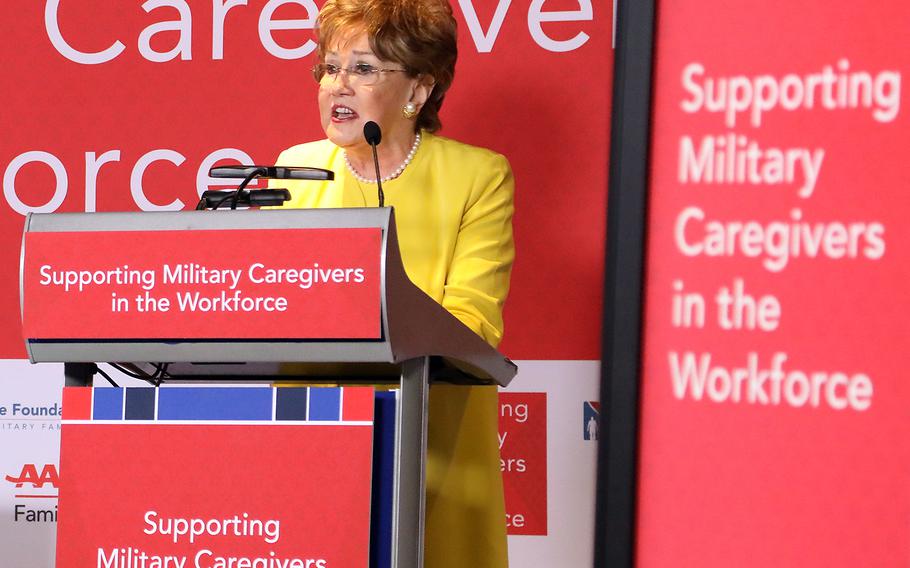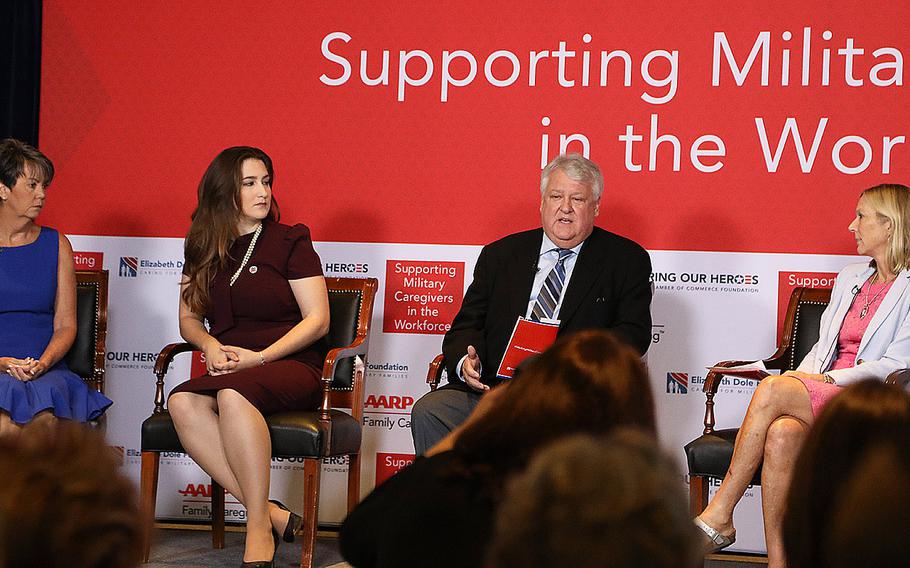 WASHINGTON — Craig Remsburg's life changed when his son Cory returned home from war.
An Army Ranger who was severely injured in Afghanistan in 2009, the younger Remsburg now needed his father to serve as his caregiver. The situation forced Craig Remsburg to meet with his employer to discuss his new role as a military caregiver and how he could continue his responsibilities at the company as a human resource professional.
He laid out his plan that he would now need to be out of the office two weeks each month, work remotely and have less of a presence at the office.
"The response was very positive," Remsburg said Tuesday during a summit in Washington, D.C., to raise awareness of the issues related to caregiver employment. "They understood the change to the family, how our new normal was going to impact us. So, to me, I was very relieved by that."
Remsburg is just one of more 5.5 million Americans who care for a servicemember or veteran at home, according to the Elizabeth Dole foundation, an organization dedicated to the needs of military families and caregivers.
At the summit, the foundation, in partnership with AARP and the U.S. Chamber of Commerce's Hiring Our Heroes foundation, encouraged caregivers and employers to have conversations similar to the one Remsburg had at his job. The foundation on Tuesday also unveiled its new toolkit that offers tips and strategies to help companies recruit, hire, and retain military and veteran caregivers in their workforce.
"It's actually vital and competitive for companies to be supporting caregivers," said Steve Schwab, the chief executive officer of the Dole Foundation.
This applies to civilians as well as military and veteran caregivers, he said, noting the largest retirement wave in U.S. history will impact the country during the next 15 years, and will also increase the number of caregivers.
Caregivers can struggle with finding jobs that can be flexible for them to care for a loved one or having their employers understand the challenges that they face, such as scheduling appointments or being home for treatments, according to caregivers speaking at the summit.
"It affects every American family," Schwab said of caregiving. "American companies will not be competitive if they don't become caregiver-friendly."
Self-identifying as a caregiver is one of the biggest hurdles for workers to overcome at their jobs. Only 56% of caregivers have told their supervisors about their caregiving responsibilities, according to the Dole Foundation. Caregivers without support at work are more likely to experience attendance issues and have higher turnover than if their employers are aware and can accommodate them, according to the foundation.
The toolkit provides suggestions on how companies can look into the recruiting methods, policies and benefits that they have and include ways to integrate caregivers. From expanding paid leave benefits to allowing for flexible or remote work schedules, the toolkit offers suggestions on what they can do to promote a workplace culture that is inclusive of caregivers.
Employment is more than a job, it also gives social connections and validation of self-worth to employees as well, said former Sen. Elizabeth Dole, the founder of the organization.
"We must create a workplace culture in our nation that offers these values and benefits to our hidden heroes too. To those 5.5 million who serve as military caregivers," she said. "Together they provide nearly $14 billion in voluntary care every year... remarkably though, they provide this care free of charge."
Having military and veteran caregivers in a company's workforce makes good business sense, according to Schwab.
"There is no losing to having a military caregiver on your employment rolls. You're going to gain an incredibly adept, versatile, intelligent, loyal and extremely hardworking individual," he said.
Kenney.Caitlin@stripes.com Twitter: @caitlinmkenney