Special operations Marine dies during airborne training at Fort Benning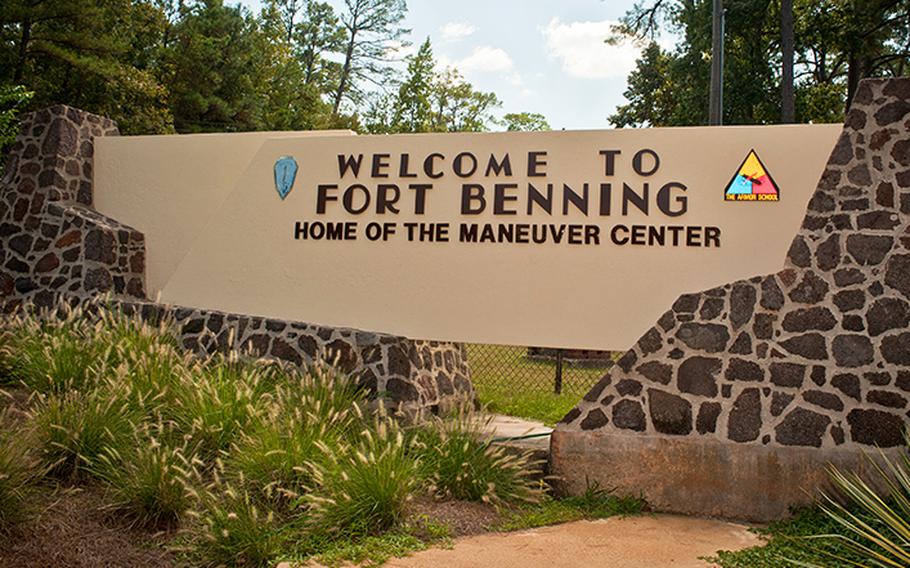 A special operations Marine died this week from injuries suffered during airborne training at Fort Benning, Ga., days shy of completing jump school.
The critical skills operator assigned to the Marine Raider Training Center was taking part in the Army's Basic Airborne Course 24-20, Marine Forces Special Operations Command said in a statement Wednesday.
The identity of the Marine, who died Tuesday, was being withheld pending next-of-kin notification, MARSOC said.
"Our sincere thoughts are with the family during this difficult time," the command said. "MARSOC is providing care and support to them as they grieve this tremendous loss."
More details would be forthcoming after the family notifications were complete, Maj. Kristin Tortorici, a spokeswoman with the command, said in an email.
Critical skills operator is the designation given to enlisted Marine Raiders who undergo a competitive two-phase assessment and selection process, before attending nine months of individual training and then joining one of three Marine Raider battalions.
The death comes about six months after Army Green Beret Master Sgt. Nathan Goodman died after a free-fall jump during routine training near Eloy, Ariz., in January.
Last year, at least four service members died in parachuting incidents, including a Ranger who died during a routine training jump at an undisclosed location in Arizona in March.
But hundreds of service members attend the three-week Basic Airborne Course in Georgia each year. In the final week, before graduating and earning the silver parachutist badge known as "jump wings," they must complete five static line parachute jumps from either a C-130 or C-17 aircraft at an altitude of over 1,200 feet, the course website states.
On three "Hollywood" jumps, they wear only the main chute and a reserve. On two "combat equipment jumps" — one of them at night — they each carry a rucksack with a modular airborne weapons case and a dummy weapon.
Class 24-20 was slated to gradate Friday, an Army schedule showed. Members completed the first two of their five qualifying jumps Monday, according to a post on the Airborne School's Facebook page.
The final Tuesday on the training schedule usually includes the daytime combat equipment jump.
"Prior to jumping their combat equipment each student will conduct a rigging exercise with their instructor to show them the proper rigging," the site states.
Tuesday's death is at least the fifth fatality in the Marine Raider community since April 2019, when critical skills operator Staff Sgt. Joshua Braica of 1st Marine Raider Battalion was killed in a tactical vehicle accident at Camp Pendleton, Calif.
Gunnery Sgt. Scott A. Koppenhafer was killed by enemy fire during combat operations against the Islamic State in Iraq last August.
In March, Gunnery Sgt. Diego D. Pongo and Capt. Moises A. Navas were killed during a joint U.S.-Iraqi raid to destroy an Islamic State hideout in a mountainous area in northern Iraq. Koppenhafer, Pongo and Navas were all with 2nd Marine Raider Battalion out of Camp Lejeune, N.C.
An investigation into this week's incident was underway, MARSOC said.
garland.chad@stripes.com Twitter: @chadgarland