Space Force selects more than 2,400 airmen to join newest military branch
by
Corey Dickstein
July 16, 2020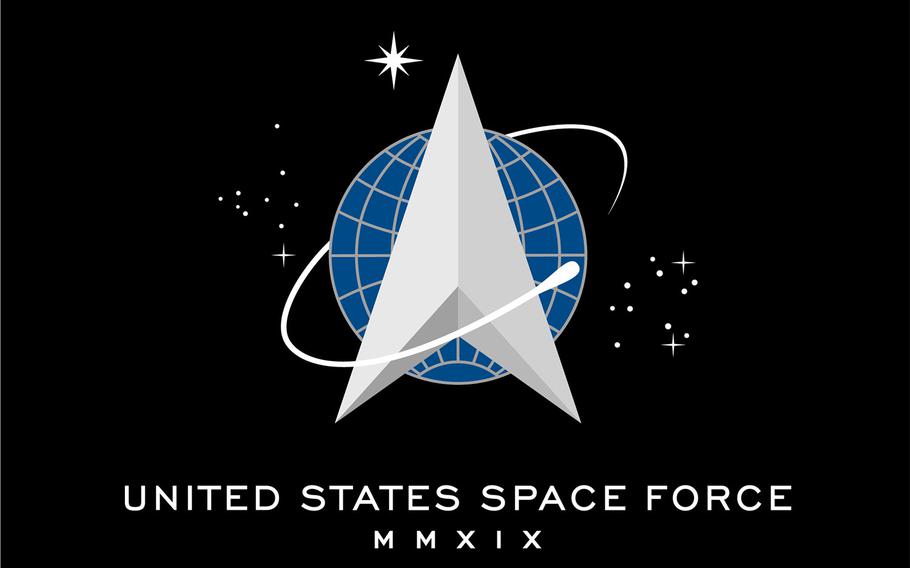 WASHINGTON — The U.S. Space Force on Thursday announced it had approved more than 2,400 Air Force troops already serving in space specialties to move into the new branch of the military later this year.
The 2,410 space operations officers and enlisted space systems operations specialists approved to join the Space Force will transfer Sept. 1 or shortly thereafter, said Lynn Kirby, a spokeswoman for the new service. Airmen serving in 11 other specialties eligible for transfer into the Space Force are expected to do so in early 2021, and space-focused troops from the other military services could move in 2022 or 2023, she said.
Lt. Gen. David "DT" Thompson, the Space Force's vice commander, called the move "exciting and historic" for the selected space operators.
"Each one of them has an important responsibility to contribute bold ideas to shape the Space Force into a 21st century service," Thompson said in a prepared statement.
The transfers will dramatically grow the new service, which is charged with safeguarding U.S. space operations and has a key role in detecting potential threats, such as missiles targeting the homeland. The moves will expand the service to almost 2,500 troops. The Pentagon intends to grow Space Force to about 16,000 service members.
Those troops selected to join the Space Force should be notified via official communication channels in the coming weeks, Kirby said. Officers will have to resign their Air Force commission and officially commission into the new service. Enlisted personnel will undergo a formal enlistment process, as well.
In all, the Space Force saw about 8,500 active-duty airmen request transfers into the new branch, which will operate as a separate military service within the Air Force Department, much as the Marine Corps operates within the Navy Department. The service intends to select about 6,000 airmen for transfer by next year, officials have said previously.
Air Force space operators who decided not to request a transfer should be informed of their options in the coming weeks, Kirby said. Those choices include moving into another Air Force career field, applying to transition into the National Guard or Air Force Reserve, or applying to separate from the service or retire. For now, those airmen are likely to be assigned duties within the Space Force.
Currently, about 16,000 Air Force troops – including many of those selected for transfer – and civilians are serving temporary assignments with the Space Force until the new branch can be staffed.
The remaining roughly 4,000 slots expected to be transferred into the Space Force beginning in February will come from Air Force officers and enlisted airmen now working in intelligence, cyberspace operations, developmental engineering, acquisition management, operations intelligence, geospatial intelligence, signals intelligence, fusion analysis, targeting analysis, cyberspace support and client systems.
The Space Force will begin its evaluation of officers who applied to transfer from those specialties later this month, Kirby said. Enlisted airmen who applied from those specialties are expected to be evaluated in the fall, she said.
While Space Force officials unveiled an organizational structure this month for the new service's units, House lawmakers have included a provision in their draft version of the 2021 National Defense Authorization Act, the annual defense bill that sets Pentagon spending and policy priorities, for the Space Force to submit more detailed planning. Lawmakers have said they want to know precisely how many troops are to fill out the new service and how many service members will hold each rank and the jobs they will perform.
They also want to know the service's plans for Reserve forces. The Pentagon has yet to decide whether the Space Force will have its own Reserve component, such as a Space National Guard. Top leaders in the Army and Air Guard have lobbied for months for such a space-focused Guard force. Pentagon officials said they are still studying the issue.
Also yet to be decided are what members of the Space Force will be called, what the service's rank titles will be and what their dress uniforms will look like.
Officials have said those announcements will come in the months ahead.
"There has been substantial planning behind the scenes between the Space Force and Air Force ... to get us to this day," Patricia Mulcahy, deputy chief of space operations for personnel and logistics, said in the statement Thursday. "I am incredibly proud of the team's thoughtfulness put into every decision to ensure we provide members with as seamless a transfer process as possible."
dickstein.corey@stripes.com Twitter: @CDicksteinDC