Space Force seeks $15.4 billion in its first budget request
by
Corey Dickstein
February 10, 2020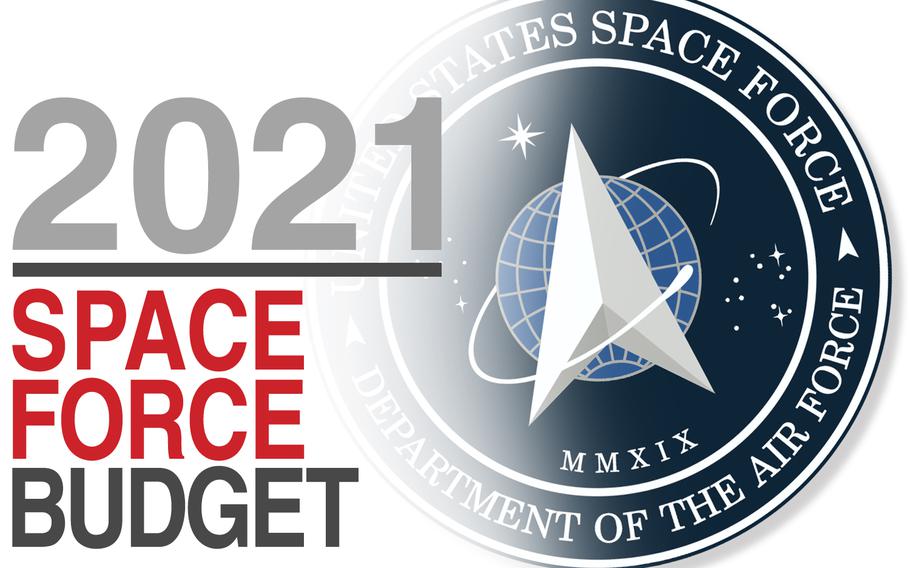 WASHINGTON – The U.S. Space Force requested a $15.4 billion budget for fiscal year 2021 that would grow the size of the military's new, sixth branch and invest billions on research and design aimed at improving the defenses of key U.S. space assets.
The request marked the first full budget proposal for the Space Force, which was established in December. Like the Space Force itself, the budget was largely carved out of existing assets that have moved out of the Air Force.
The budget would allow the Space Force to grow from an expected 38 troops by Oct. 1, the end of fiscal year 2020, to about 6,434 in 2021, according to documents detailing the Pentagon's $705.4 billion budget request for next year. Those troops include most of the Air Force personnel that are expected to transfer into the Space Force once systems are established to ensure they can be paid properly. Space operators from the Army and Navy are not expected to transfer into the service until 2022, senior Air Force officials said last week. Space Force only has one official member now.
The largest chunk of the Space Force's budget is a $10.3 billion request for research, development, testing and evaluation focused on space. The funding seeks to develop ways to "protect and defend current space assets, build more resilient and defendable architectures, and develop offensive capabilities to challenge adversary space capabilities," according to the budget documents.
That funding includes money for upgraded GPS systems, better protected communications satellites, and other "space warfighting enterprise," according to the documents. It also funds research for new spacecraft technology and development of a new command and control system for space.
The Space Force budget would provide $2.4 billion for procurement that was previously managed by the Air Force and would fund acquisition of spacecraft, launch services and products to ensure communications security. It would also fund three space launches for national security programs and two upgraded GPS satellites.
While the budget foresees thousands of service members moving next year into the Space Force, it leaves some $800 million in personnel costs within the Air Force budget until a new accounting system can be established for the transferring troops.
The only official member of the Space Force is Gen. Jay Raymond, the chief of space operations. Some 16,000 Air Force troops and civilians are assigned to work for the Space Force, but remain employed by the Air Force.
Service officials said last week that they expected nearly all Air Force space operators to move into the Space Force, which is expected to grow to about 16,000 troops within five years.
dickstein.corey@stripes.com Twitter: @CDicksteinDC