Shulkin warns 'subversive' culture at VA is leading department toward 'grave danger'
---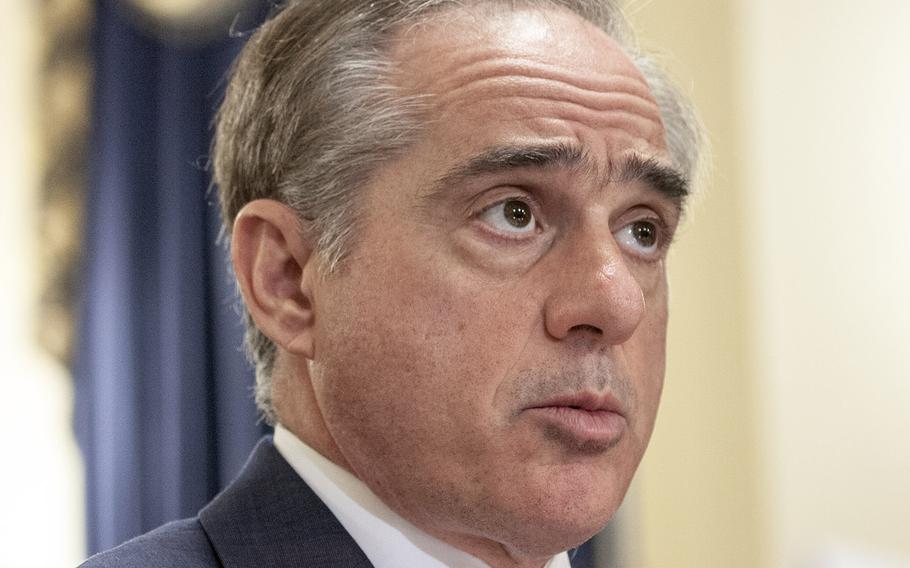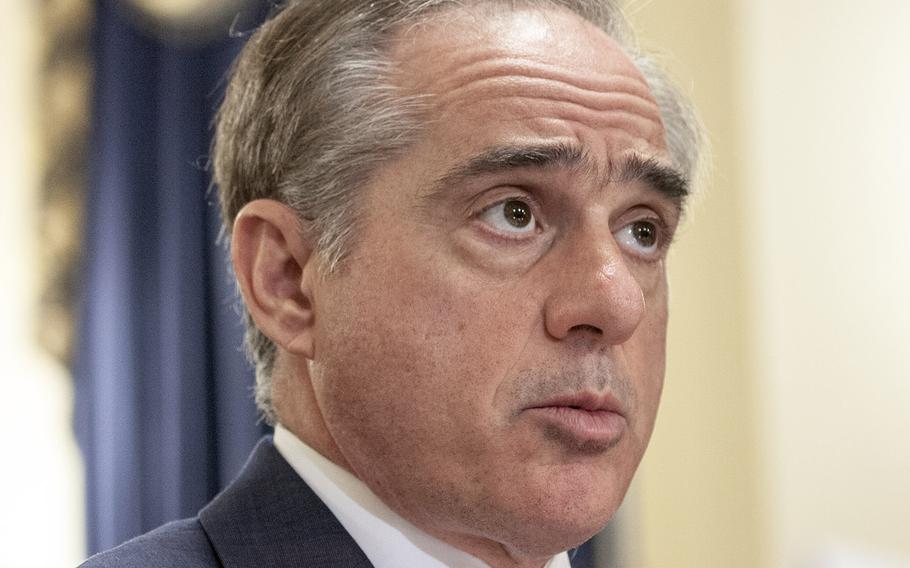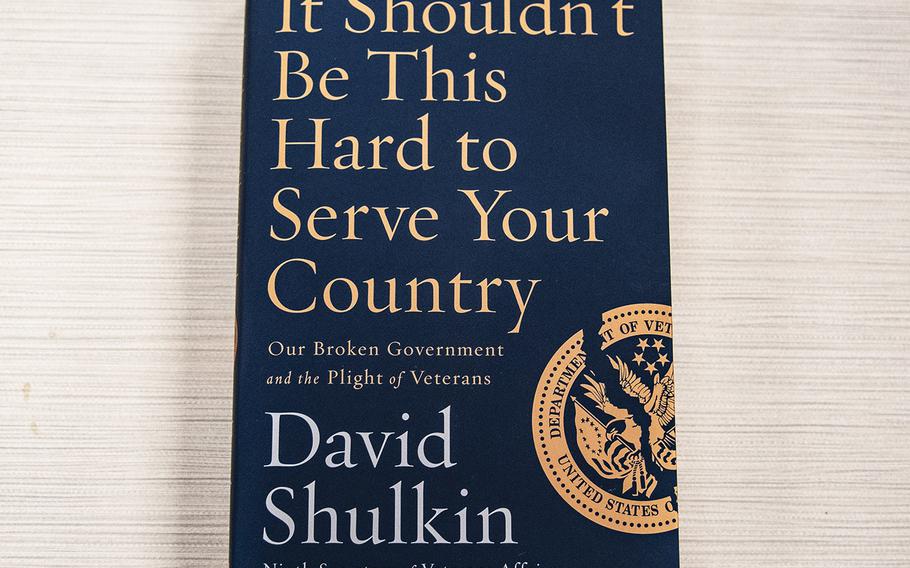 WASHINGTON — Toxic. Chaotic. Subversive.
That's how former Department of Veterans Affairs Secretary David Shulkin describes the culture at the agency in his new memoir, "It Shouldn't Be This Hard to Serve Your Country," which was released Tuesday.
In the tell-all book about his time as VA secretary, Shulkin blames a group of political rivals for plotting his demise and warns of "grave danger" ahead for veterans' health care.
"If we don't figure out a way to stop them, they are fully capable of destroying the VA," Shulkin wrote of the rivals.
In the more than 350 pages of the book, Shulkin details his relationship with the "Mar-a-Lago trio," three members of President Donald Trump's club in West Palm Beach who exerted influence over the VA. He also gives his account of a European trip that became a national scandal during his tenure, and he hits back at rivals, including a group that he refers to as "politicals" who worked to undermine him.
Trump selected Shulkin in January 2017 as his choice to lead the VA. Previously, he had worked as undersecretary of health at the agency under former President Barack Obama.
But 14 months after naming Shulkin as his nominee for secretary, Trump fired him by tweet.
Since being dismissed, Shulkin has spoken out about a power struggle inside the agency and an effort by political operatives to privatize the VA. The book expands on those tensions.
"There seems to be an unwritten rule in Washington: when your time comes, go quietly," Shulkin wrote in the book. "That wasn't going to work for me, mostly because this fight was not just about me but also about the veterans I served."
Shulkin uses the book to criticize the VA Inspector General's Office, Concerned Veterans for America, Sen. Jerry Moran, R-Kan., the news media, and the political operatives who worked on Trump's presidential campaign and later gained positions at the VA – Darin Selnick, Brooks Tucker, John Ullyot, Peter Shelby, Peter O'Rourke, Jake Leinenkugel and Camilo Sandoval.
Shulkin accuses the group of appointees of targeting his closest staff members, leaking documents, planting stories and using revelations of his questionable spending in Europe as "ammunition" to take him down.
"Not only did these people know absolutely nothing about health care or Veterans Affairs, but they had no interest in learning or in making the place better," Shulkin wrote. "Apparently, all that mattered to them was their political agenda, which did not include having the VA succeed."
When discussing his relationship with the three Mar-a-Lago members who had a hand in the agency's operations, Shulkin focused on Marvel Entertainment Chairman Ike Perlmutter.
At Perlmutter's request, Shulkin flew to West Palm Beach to meet with him before Trump's inauguration. Shulkin agreed to the trip in an attempt to curry favor and keep his job as undersecretary, he wrote.
When Trump was conducting interviews for the position of VA secretary, he phoned Perlmutter, who praised Shulkin as somebody who "understands what's going on at the VA."
Throughout Shulkin's time as secretary, he took calls from Perlmutter, sometimes several in a day, he wrote. Every time that he met with the president, Trump asked him whether Perlmutter was happy. The White House sometimes scolded Shulkin for not communicating well enough with the Mar-a-Lago trio.
Shulkin viewed Perlmutter, as well as lawyer Marc Sherman and Bruce Moskowitz, a Palm Beach doctor, as "well-intentioned, even if sometimes off base with their advice."
"Often their advice was unusable, because none of these men seemed to have much of an understanding of how the VA worked, nor did they possess any health system management experience," he wrote. "Most concerning was that these VA 'advisers' had never been to a VA facility."
Shulkin ends the memoir with a warning about the current direction of the VA. Most of his concerns were focused on the VA Mission Act, a major expansion of veterans' access to private doctors that went into effect during the summer.
Shulkin predicted the policy, which passed Congress on a bipartisan basis, would lead to the "rapid dismantling of the current VA system."
"I am convinced that the path now chosen, if allowed to continue, will leave veterans with fewer options, a severely weakened VA, and a private health care system not designed to meet the complex requirements of high-need veterans," he wrote. "The result I believe will be a fundamental inability to fulfill our sacred responsibility of caring for the men and women we send into harm's way."
Shulkin's book offers other glimpses of his time in Trump's administration:
• Shulkin described a conversation in the Oval Office early in Trump's term, during which the president brought up the idea of issuing an executive order or declaring a national emergency to close the VA hospitals that were in poor condition.
• At a bill signing ceremony that Shulkin attended with Trump on Aug. 11, 2017 – the day white supremacists rioted in Charlottesville, Va. -- he was "very uncomfortable" with the way that Trump responded, and he physically inched away, hoping not to be seen standing next to the president on camera.
• During an official trip to Europe that raised ethics questions, Shulkin experienced a flare-up of sciatica. He described he experienced "excruciating" pain during some sightseeing, for which he would later be criticized.
• Shulkin recalls a brief conversation with former White House Press Secretary Sean Spicer, during which Spicer warned him about the 'really, really mean' reporters in the briefing room.
• His interview in Trump Tower for the job of VA secretary was an "SNL-esque experience," from which he left confused, Shulkin wrote.
• Shulkin lists multiple times in the book Trump's favorite foods: "Tic Tacs, Hershey bars, Lay's potato chips, and Diet Coke."
• The "tumultuous and frenzied environment" in Trump's administration allowed Shulkin to make faster changes than under Obama, whom Shulkin described as analytical, pensive and cautious. He was able to "take more risks, move faster, and in many cases make more meaningful change," he wrote.
Wentling.nikki@stripes.com Twitter: @nikkiwentling
---
---
---
---