Senior VA execs appeal demotions: 1 is reversed; other awaits ruling
---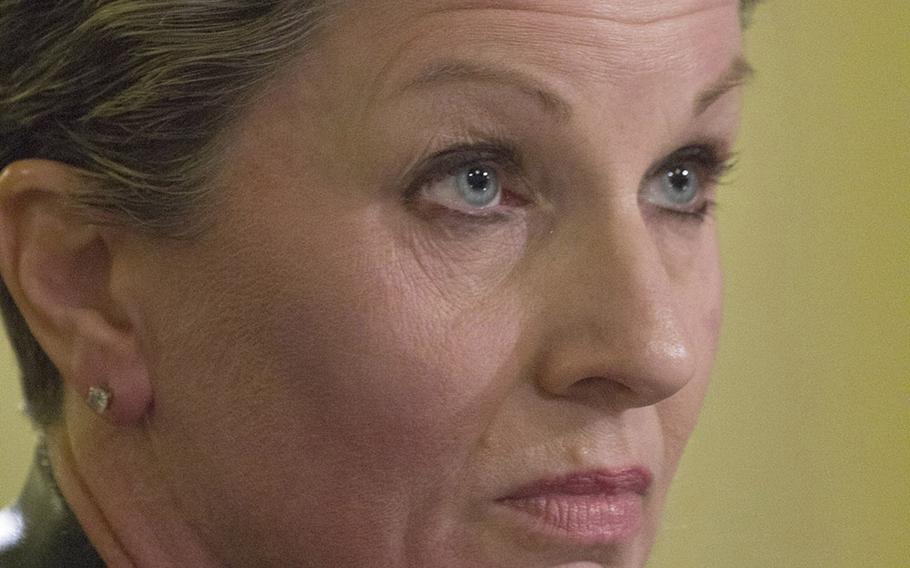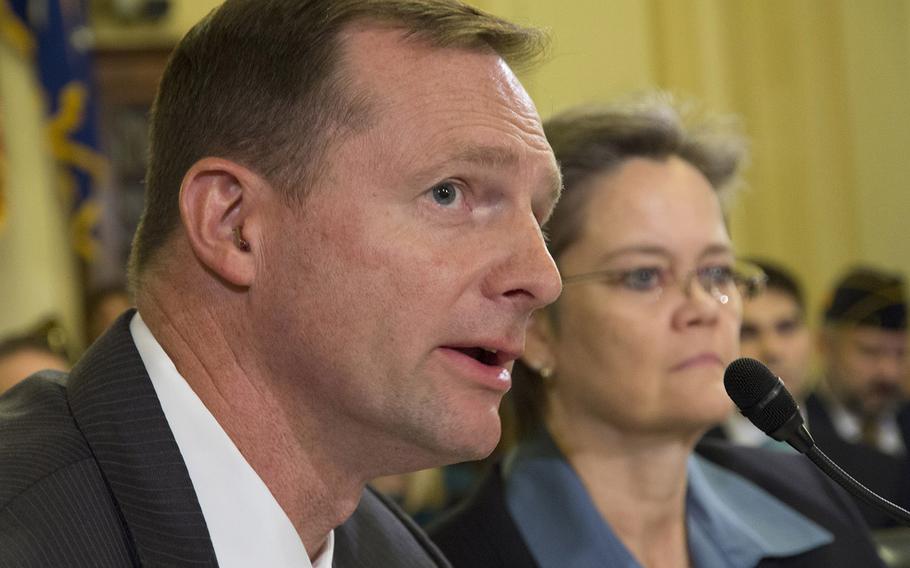 PHILADELPHIA — An administrative judge has reversed the demotion of one of two Department of Veterans Affairs senior executives accused of using their positions to transfer to easier jobs at the same salary and receive huge relocation packages.
Kim Graves, director of the St. Paul, Minn., regional benefits office, was demoted and transferred earlier this month. Judge Michele Schroeder issued her ruling Wednesday in Chicago, just as a similar hearing began in Philadelphia for senior executive Diana Rubens, who was also demoted.
After a full day of testimony before the Merit Systems Protection Board, Rubens took the stand Thursday morning, spending four hours answering questions about allegations that as the Under Secretary for Field Operations in Washington, D.C., she used her power to become director of the Philadelphia regional office and collect an incentive package of nearly $275,000.
The charges Rubens is fighting were less severe than the conclusions in the initial VA Inspector General report. Instead, Rubens was accused of using poor judgment that gave the appearance that she had not acted in the best interests of veterans.
In testimony that ranged from emotional to apologetic, Rubens cried as she spoke about her service and admitted that parts of her answers during the investigation were inaccurate. She said that having read her IG testimony 10 to 15 times, and having reviewed binders of notes, emails and documents, she realizes she made mistakes.
"I have reread my IG transcript more times than I'd like to think about because every time I want to kick myself for relying so much on my memory," she said. "In hindsight, I just flat out got it wrong."
A tearful Rubens said her interests in working for the VA had always been about serving veterans.
"It was about the opportunity to give back, and to serve," she said. "I thought I was fortunate to work for the VA. My dad was career Air Force. It was a great opportunity to take on a career in public service."
Rubens said she'd been extremely conflicted about moving to Philadelphia, because it meant leaving a job in Washington she'd held for six years. But she said she believed that she was no longer as useful as she could be, and the job had been extremely draining and stressful. When a position opened in the troubled Philadelphia office, she volunteered to go back into the field as the regional director, holding a meeting with her immediate boss in which she recalled sobbing in his office.
She realized, "Oh my gosh, I am really tired, and oh my gosh, I may let the team down," she testified, her voice shaking.
Part of the charges against her focused on the reassignments of regional office directors from Philadelphia and St. Paul. Email showed that Rubens had been involved in those moves in the spring of 2014, discussing salaries and incentive packages with the two men and signing their relocation documents. At the same time, one was holding the job she wanted and the other had expressed interest in the Philadelphia opening at the same time that she did. He ended up going to Baltimore.
Rubens told the judge Thursday that she did not know St. Paul director Antoine Waller had been interested in the Philadelphia job, even though she told the IG investigator she knew that Waller was "not enthusiastic" about Baltimore. Rubens said she felt ambushed by the investigation. She said she came to the interview unprepared and without legal counsel, and was caught off guard and misspoke.
VA attorneys also questioned Rubens on her repeated involvement helping Robert McKenrick push through his paperwork and financial requests to move from Philadelphia to Los Angeles. They noted that after he expressed concerns about his relocation package, Rubens stated in emails that she needed to recuse herself from his situation. Instead, she continued to sign relocation documents.
"She admits to doing all these things yet she denies it creates an appearance that her interests are other than interests of veterans," said agency attorney Jonathan Smith.
"She had personal interests in the moves of Mr. Waller and Mr. McKenrick, and she should have recused herself."
Rubens' lawyer, Debra Roth, argued that throughout the process, no one at the VA noticed anything unusual about the paperwork for moves by McKenrick and Rubens, her involvement in the process and "the appearance it created."
"She never hid any actions from anyone and no one saw a problem with Diana's involvement pushing paperwork or being an intermediary with financial paperwork," Roth said.
Monday is the deadline for a decision by Merit Systems Protection Board Chief Judge William Boulden.
cahn.dianna@stripes.com Twitter @DiannaCahn
---
---
---
---