Senators request Pentagon briefing after report shows rise in sexual assaults at military academies
by
Caitlin M. Kenney
February 3, 2020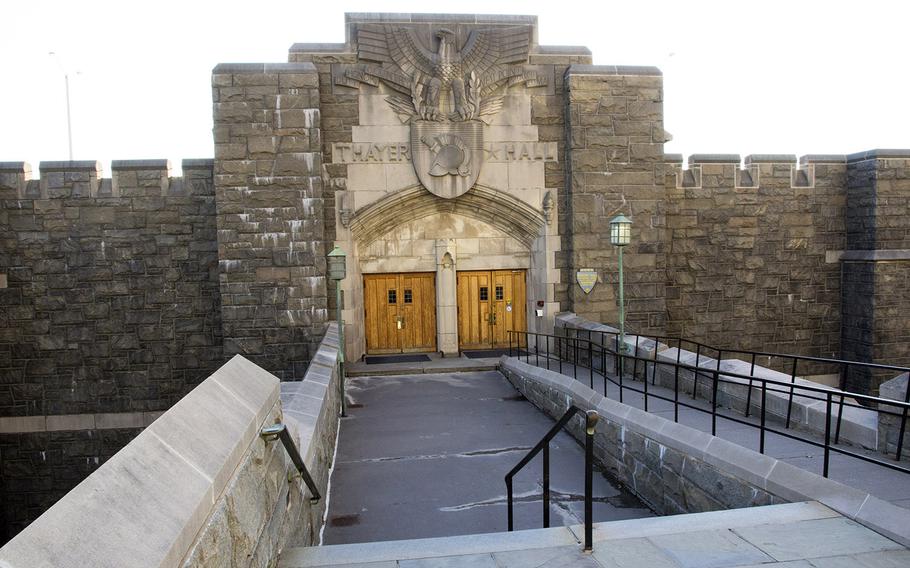 WASHINGTON — A bipartisan group of senators has requested a briefing from the Pentagon following the release of an annual report that showed an increase in sexual assaults at the military academies.
A letter addressed to Defense Secretary Mark Esper on Thursday by Sens. Thom Tillis, R-N.C., Joni Ernst, R-Iowa, Kyrsten Sinema, D-Ariz., and Kelly Loeffler, R-Ga., called the increase in reported incidents "an alarming trend that is heading in the wrong direction."
"While it seems that the Sexual Assault Prevention and Response program is empowering cadets and service members to report and seek restorative care, the continued increase in reported incidents from year to year point to a disturbing trend that now requires us to re-examine our efforts to find solutions," the letter reads.
The new report examined the number of sexual assaults reported at the three military academies for the 2018-2019 academic year and also discussed feedback from cadets and midshipmen in focus groups. The report found reports of sexual assaults at the military academies were up 27% last year, with the schools receiving a total of 149 reports of sexual assault, up from 117 the previous year.
The senators wrote they are requesting a briefing on the report to complete their own analysis and also want a meeting with Pentagon personnel to discuss its findings and what the department plans to do to address the issue.
"The [Defense Department] and Congress have prioritized combating sexual assault in our military formations but we must continue to evaluate and reassess our efforts. It is our shared responsibility to ensure the men and women who will be the next generation of leaders in our nation's armed forces are being instilled with the necessary values to combat the scourge of sexual assault and are immersed in a safe environment where they do not fear becoming a sexual assault victim themselves," the letter reads.
Jessica Maxwell, a Pentagon spokeswoman, said in a statement that "as with all congressional correspondence, we will respond directly to the authors of the letter."
kenney.caitlin@stripes.com Twitter: @caitlinmkenney