Senators demand answers on Russia from intel chief
---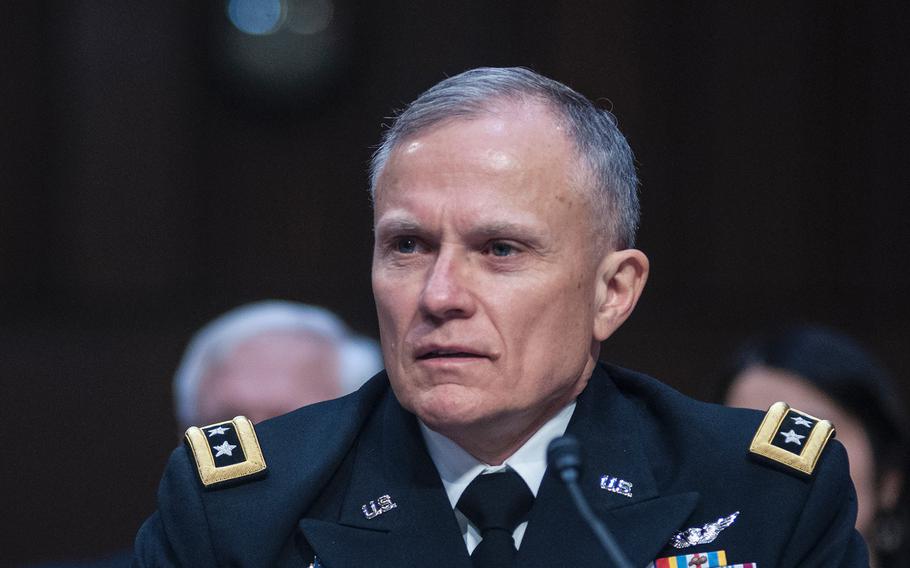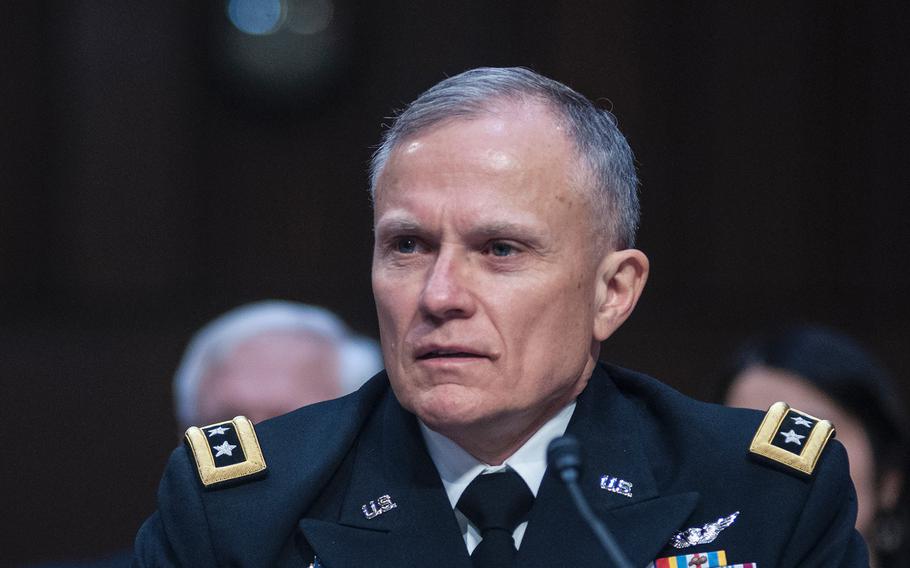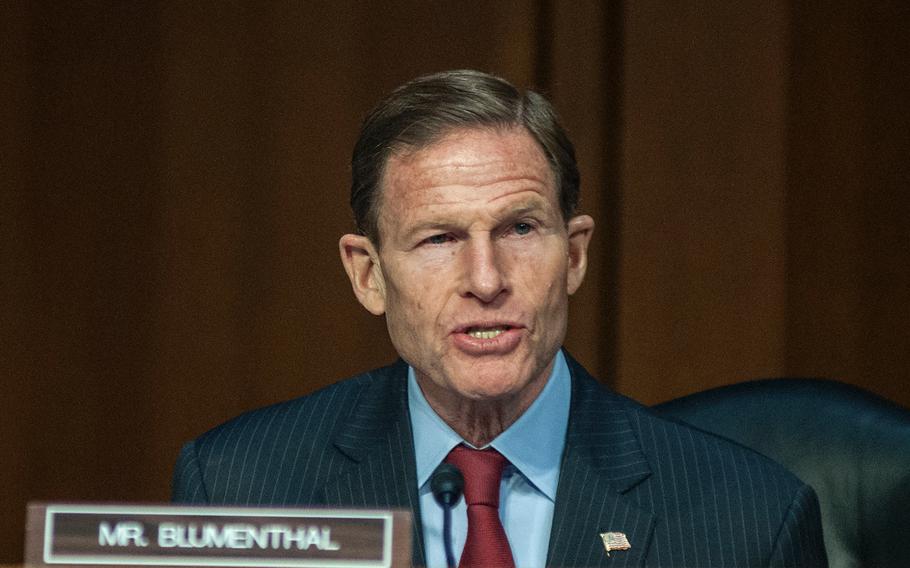 WASHINGTON — Senators grilled the top intel chief Tuesday, pushing for details of a U.S. plan to stave off attempts of Russian meddling and cyberattacks.
In a tense congressional hearing examining worldwide threats, the lawmakers expressed frustration that the U.S., hampered by President Donald Trump, hasn't done enough to address past and future Russian cyberattacks.
Director of National Intelligence Dan Coats testified before the Senate Armed Services Committee that while counterintelligence work is underway, the details of those operations are classified.
"The American people deserve to know whether or not the president directed his top intelligence officials to effectively counter this continuing act of war on our country," Sen. Richard Blumethal, D-Conn., said in a sharp exchange with Coats.
The comments come a week after a hearing before the same committee when U.S. Cyber Command Chief Adm. Mike Rogers said that Russia has paid little for its interference in the 2016 elections, and that he hasn't been authorized by Trump to combat future attempts.
There are growing concerns that Russia will target this year's elections and that the U.S. hasn't done enough to counter that effort.
"We're taking steps, but we're probably not doing enough," Rogers told the committee last week.
There are growing concerns that Russia will target this year's elections and that the U.S. hasn't done enough to counter that effort.
Coats stopped short of contradicting Rogers. The director said he represents a much larger coalition of U.S. intelligence agencies than Rogers.
Coats said that Trump has given a general mandate.
"Much of what is being done … would fall into a classified area," he said. "The president told me to do my job. My job is to oversee the 17 intelligence agencies ... that provide that intelligence information to the president and to our policy makers."
While Coats couldn't say which U.S. agency would take the lead in such an effort, he said operations to counter Russian cyberattacks continue.
Coats compared Russia to a bear coming out of hibernation, saying the U.S. remains under attack through these cyberoperations.
This, as Russia continues to grow its influence through power grabs in conflicts with neighboring nations.
"Thanks to (Russian President) Vladimir Putin, we're getting a wake-up call. The Russian bear came out of hibernation," Coats said. "It was hungry and it started grabbing countries like Crimea … now the fighting in Ukraine, issues in Georgia."
Sen. Claire McCaskill, D-Mo., countered that Rogers isn't being directed to use the tools necessary to fight that bear, thanks to Trump's indirection.
This, as his administration has declined to issue more sanctions against Russia, despite a new law directing the president to do so, she said.
Trump "doesn't appear to be interested in hunting bears. Whether it comes to sanctions or direct actions, Russia is not feeling the might of the United States of America."
Coats countered that planning is underway.
"There are ongoing discussions among a number of our agencies, the Department of Homeland Security, Department of Defense, the State Department and others relative to the cyberthreat," he said. "The White House has been engaged."
Several Democrats on the panel were not buying it.
"The discussions are ongoing; it's just the plan of action and the direction to take action seems to be missing," said Sen. Jack Reed of Rhode Island, the committee's ranking Democrat. "And somewhere in that is ultimately the president."
Sen. Mazie Hirono, D-Hawaii, agreed.
"This is a not a top priority for the president," Hirono told Coats. "You're doing your best to be very statesman-like about it."
grisales.claudia@stripes.com Twitter: @cgrisales
---
---
---
---