Senator: Shanahan fails to deliver list of military projects under threat of losing funding
by
Rose L. Thayer
March 15, 2019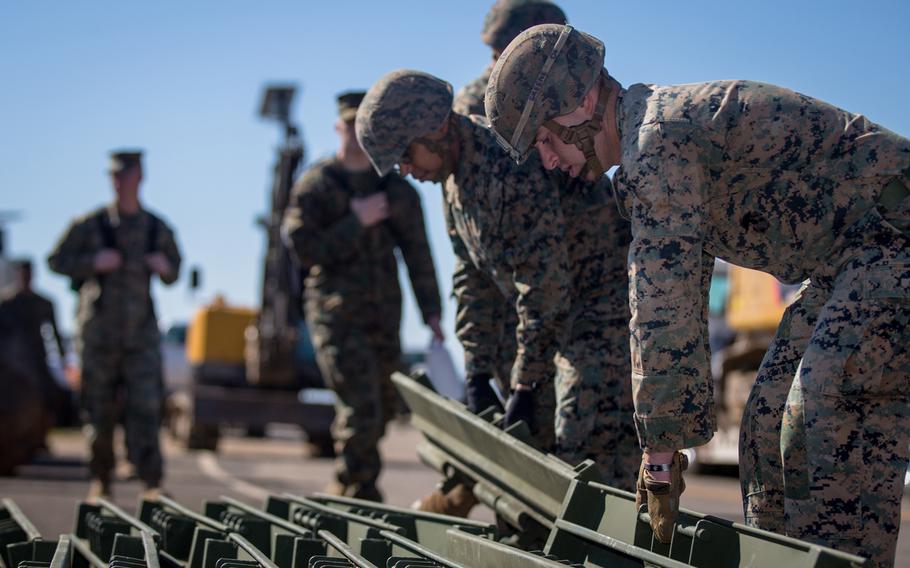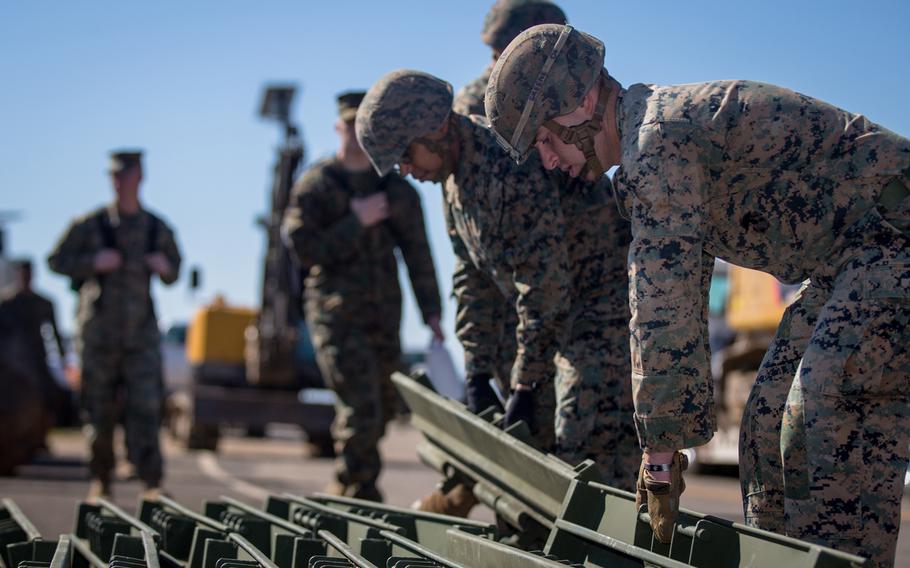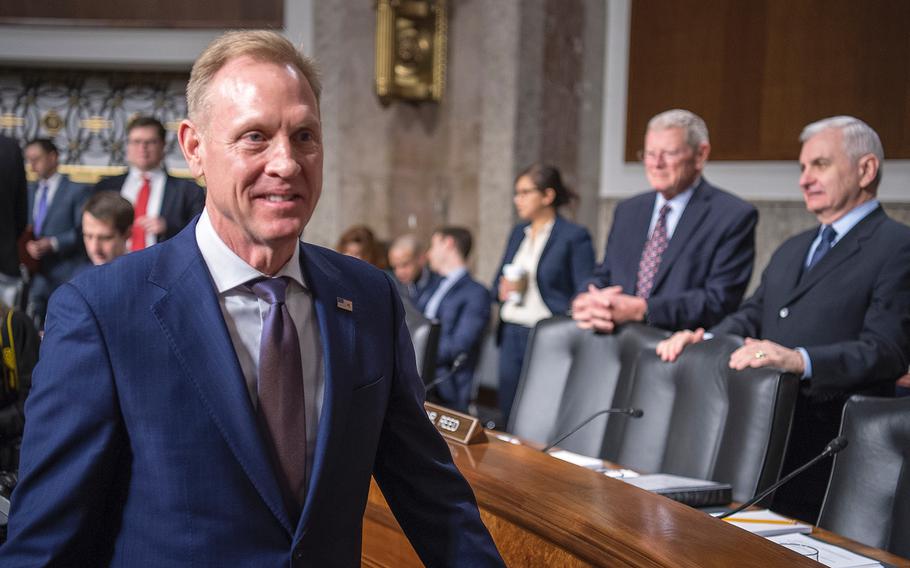 Sen. Jack Reed said Thursday that acting Defense Secretary Pat Shanahan broke his promise.
During an exchange with Reed at a hearing of the Senate Armed Services Committee about the Defense Department's proposed $718 billion budget, the Pentagon's top official said he would deliver by the end of the day a list of military construction projects at risk of delay so money could be used to build a wall along the U.S. border with Mexico.
Shanahan told senators on Thursday that no list was available, but then — after continued questioning on the matter — told Reed that he would provide the list by the end of the day. But by Friday afternoon, staffers for the Democratic senator from Rhode Island said they still had not received the list.
A month has passed since President Donald Trump declared a national emergency to contend with migration along the U.S.-Mexico border and ordered the use of up to $3.6 billion in military construction funds to build a wall there. Since then, the Pentagon has said it's working to identify projects that can be delayed to divert funds to the construction of the wall.
"This unacceptable series of evasions should trouble members of Congress, regardless of political party," Reed, the ranking member of the Armed Services Committee, said Thursday night in a prepared statement, after Shanahan informed him that he would not meet his obligation. "I will continue working to make this list public because the American people deserve to know the facts."
The majority of projects at risk of having funds moved to border wall construction were appropriated in 2019 and have not received a contract. Projects have up to five years to be awarded.
The Defense Department's fiscal year 2020 budget includes $3.6 billion to back fill money taken from 2019 construction projects for the wall as well as an additional $3.6 billion marked for potential new construction at the border. Both pots of money are located within a new "emergency" funding portion of the budget.
Elaine A. McCusker, the Pentagon's deputy comptroller, said Tuesday in a briefing on the proposed budget that as the department determines what projects will delay, the final destination of the funding will be more clear.
"Once we have a definition of the projects that will be funded in '20 instead of '19, we will be able to put that money in the right place," McCusker said.
The second $3.6 billion block marked for construction at the border is expected to work in the same way, should more funding be pulled for the border wall from the 2020 military construction budget. That money would then transfer and replace funds taken from the 2020 military construction budget.
This is so back filling projects will not disrupt future ones, David L. Norquist, the Defense Department's comptroller, said Thursday during the hearing. Reed said the plan essentially creates funding for a border wall that has not been appropriated by Congress.
"So you're asking us to literally authorize funding for the wall?" asked Reed, an Army veteran.
"Yes," Norquist answered.
Sens. Angus King, I-Maine, and Tim Kaine, D-Va., were among others to question Shanahan about a list of projects.
"There has not been a deliberate attempt to withhold any information to this committee," Shanahan said. "Throughout this process of the emergency declaration — and I have to say, this is not something we do every day — from the very start, we have worked to be 100 percent transparent with Congress."
Stars and Stripes reporter Claudia Grisales contributed to this story.
thayer.rose@stripes.com Twitter: @Rose_Lori