Senate pilot project would privatize some commissaries
---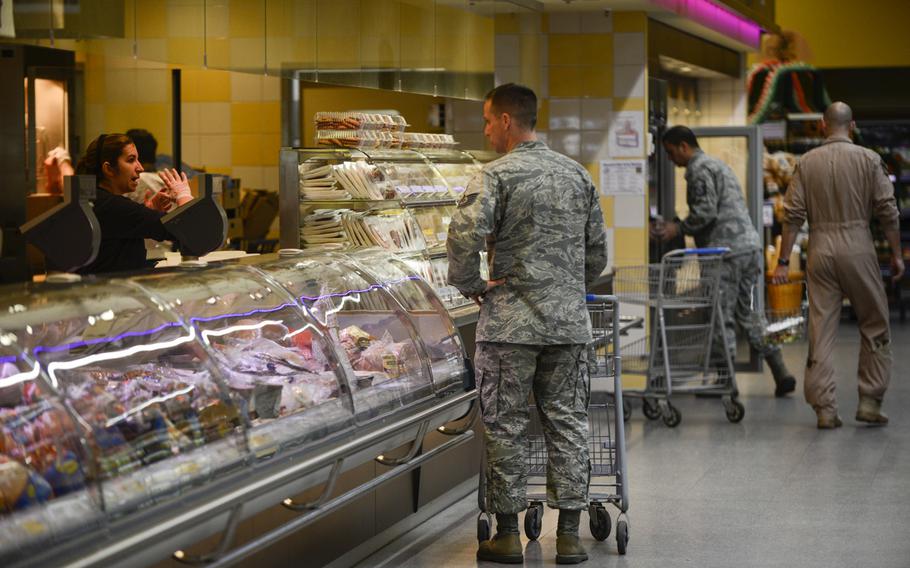 WASHINGTON — At least five military commissaries would be privatized under a two-year pilot program proposed in a Senate version of the 2016 defense budget unveiled Thursday.
The bill calls for the Defense Department to temporarily privatize those stores while federal auditors study the potential effects of private ownership on the entire network of military grocery stores.
Congress is eyeing benefits such as commissaries, pay and retirement for ways to reduce military personnel costs — a move that has riled troops and military service groups. The bill language had not been released but the Senate Armed Services Committee said this week it has proposed a raft of other reforms including an overhaul of the retirement system and deep cuts to headquarters and administrative staffing.
Staff of Sen. John McCain, R-Ariz., confirmed the commissary plan details Friday.
The DOD spends about $1.4 billion annually on 243 grocery stores at bases in the United States and around the world. The stores provide a significant savings for military shoppers and remain a popular benefit.
The group Veterans of Foreign Wars came out strongly against the Senate proposal, which follows a year of debate over cuts to the stores.
"The VFW is against privatizing military commissaries and we are against the pilot program to test it," John Stroud, the VFW national commander, said in a statement. "We want this language stripped from the Senate's version of the defense bill."
Turning the stores over to private companies could endanger the benefit, according to the group. Stroud said troops can sometimes find shopping deals off base but not an overall savings of up to 30 percent that the commissaries offer.
The Senate budget proposal will now head to the chamber floor. If the pilot project survives that vote, it will likely face a congressional conference committee later this year that would negotiate a final budget bill from both the House and Senate proposals.
So far, House lawmakers have opted to protect commissaries from the budget knife. A floor vote on that chamber's defense bill was expected Friday.
---
---
---
---