Senate Democrats want Confederacy names removed from military property within a year
by
Caitlin M. Kenney
June 24, 2020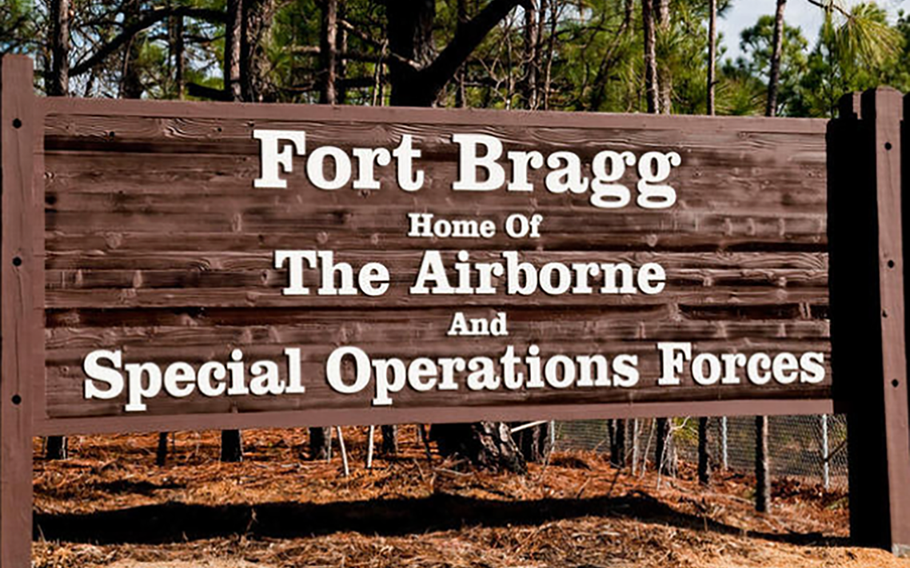 WASHINGTON — More than 30 Democrats in the Senate put forth a new bill Wednesday to remove Confederate names from Defense Department property and assets within a year, joining other efforts in Congress aimed at ending such honors.
Sen. Elizabeth Warren, D-Mass., introduced "The Removing Confederate Names and Symbols from Our Military Act" with 35 other Democratic senators that would require Defense Secretary Mark Esper to "remove all names, symbols, displays, monuments, and paraphernalia that honor or commemorate the Confederate States of America and anyone who voluntarily served it from all military bases and other assets of the Department of Defense" within a year, according to a statement issued Wednesday. The assets would include base names, ships, streets and equipment but not grave makers.
On June 8, Esper and Army Secretary Ryan McCarthy said they were open to a conversation about changing the names of 10 Army posts named in honor of Confederate generals after recent protests on systemic racism and police brutality sparked debates about how to deal with public symbols of the Confederacy in monuments as well as the names of military installations.
However, shortly after Esper's and McCarthy's comments, President Donald Trump tweeted his administration would not consider it.
This standalone bill follows a bipartisan version of an amendment that Warren, a member of Senate Armed Services Committee, introduced June 9 that was added to the Senate version of the fiscal year 2021 National Defense Authorization Act, according to the statement. That proposal calls for the removal of names linked to the Confederacy from military property within three years and also sets up a process to identify military assets honoring Confederates and removal requirements.
"[Senate Armed Services Committee] has already passed a version of my proposal in the annual defense bill — and Senate Republicans should make sure that bipartisan compromise stays intact," Warren said in a prepared statement.
With the new standalone legislation, the Democratic senators want to see a faster removal of Confederate names to within one year of the bill becoming law "because we need to stop honoring this ugly legacy immediately," Warren said.
The House also has a bill that was introduced June 11 by Reps. Don Bacon, R-Neb., and Anthony Brown, D-Md., that would put together a commission to review and make recommendations on renaming military installations and other Defense Department property within a year.
The 10 Army posts named in honor of Confederate generals are Camp Beauregard and Fort Polk in Louisiana; Fort Benning and Fort Gordon in Georgia; Fort Bragg in North Carolin; Fort A.P. Hill, Fort Lee and Fort Pickett in Virginia; Fort Rucker in Alabama; and Fort Hood in Texas. The installations were named primarily during the south's Jim Crow era in the 1910s and 1940s.
The Navy also has two ships related to the Confederacy: the guided-missile cruiser USS Chancellorsville, named after a Confederate victory in 1863 during the Civil War, and the oceanographic survey ship USNS Maury, named after Matthew Fontaine Maury, who was an important oceanographer. Maury resigned his commission in the U.S. Navy to serve in the Confederate navy, according to a report by U.S. Naval Institute News.
kenney.caitlin@stripes.com Twitter: @caitlinmkenney