Senate committee approves Shulkin's nomination for VA secretary
by
Nikki Wentling
February 7, 2017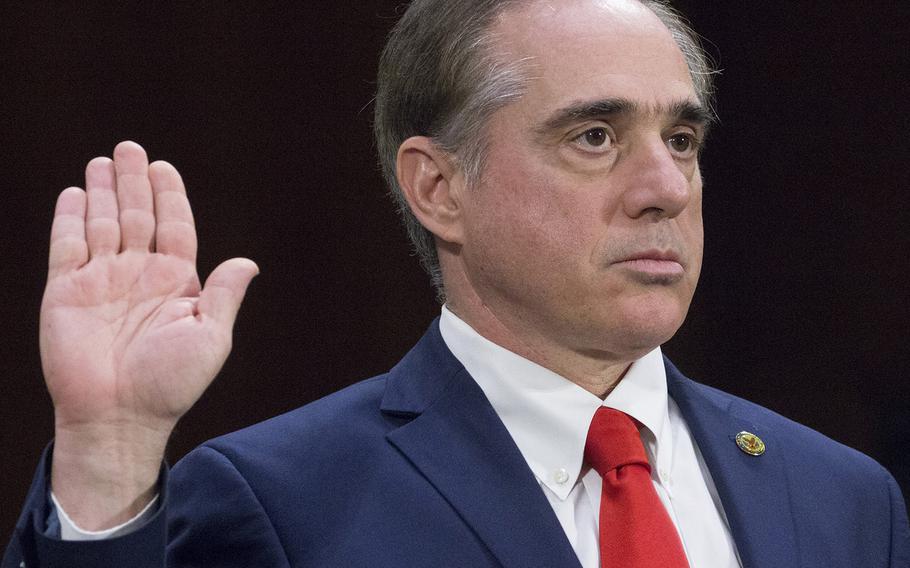 WASHINGTON — A senate panel quickly and easily approved Tuesday the nomination of David Shulkin to be Secretary of the Department of Veterans Affairs.
Members of the Senate Veterans' Affairs Committee gathered for a fast vote off the Senate floor Tuesday afternoon. They voted 14-0 to approve Shulkin's nomination, with no dissent. Sen. Richard Blumenthal, D-Conn., had not cast his decision by the time of the vote Tuesday.
Sen. Johnny Isakson, R-Ga., asked for Senate leadership to expedite a floor vote on Shulkin's confirmation so he could quickly take the helm at the VA.
Shulkin, 57, has worked as the VA's undersecretary of health since 2015. In the position, he oversaw the Veterans Health Administration, which comprises approximately 1,700 facilities nationwide and served about 9 million veterans in 2016.
President Donald Trump named him Jan. 11 as his pick for VA secretary – a choice that was met with praise by the country's largest veterans organizations.
The Senate committee questioned Shulkin during a mostly amiable confirmation hearing Feb. 1, during which Shulkin deflected claims the VA would become privatized in the Trump administration. Shulkin also said he would reform the Choice Program – the process through which veterans can receive care from the private sector – and streamline how veterans appeal decisions on their claims for disability and pension compensation.
The leading Democrat on the committee, Sen. Jon Tester, D-Mont., announced his support of Shulkin the day after the hearing.
"He has pledged to reform the Choice Program, oppose privatizing the VA and address the challenge facing rural veterans," Tester said in a written statement. "[W]e will hold him accountable on behalf of all veterans to the pledges he made during his confirmation hearing."
The conservative-leaning advocacy group Concerned Veterans for America said Tuesday they want to hear more details about Shulkin's plans to manage care for veterans in the private sector.
The group, backed by billionaires Charles and David Koch, has advocated for significant change within the department, including transferring management of VA facilities to a government-chartered nonprofit. One of CVA's senior advisors, Darin Selnick, was part of Trump's transition team and is now working at the VA as an advisor.
Tester warned Shulkin during the confirmation hearing that his vision for VA reform would contrast with Trump's.
""You'll have to deal with a president [who] has positions that are in stark contrast to the positions you have taken," Tester told Shulkin. "Sooner or later, you will come to a crossroads, where you'll have to pursue what you think is best for veterans or what the president tells you is best for veterans."
Shulkin responded that he and Trump agreed that "we need to do a lot better for our veterans."
wentling.nikki@stripes.com Twitter: @nikkiwentling