Sen. Duckworth introduces bill to ban federal law enforcement from wearing camouflage
by
Steve Beynon
September 23, 2020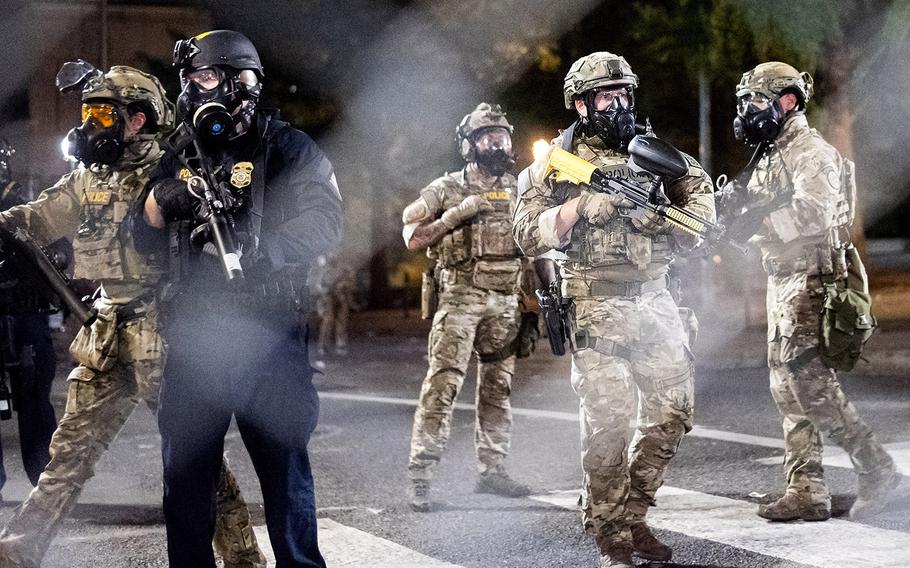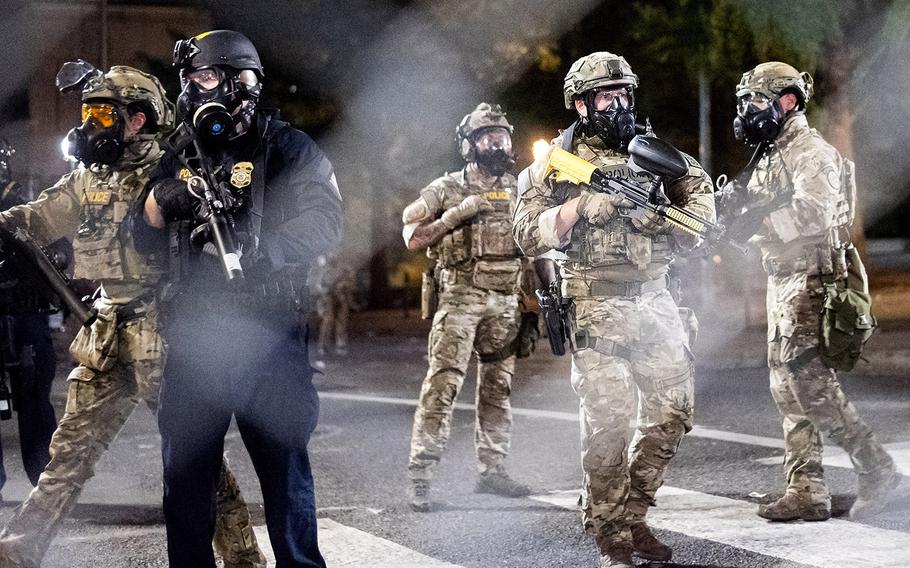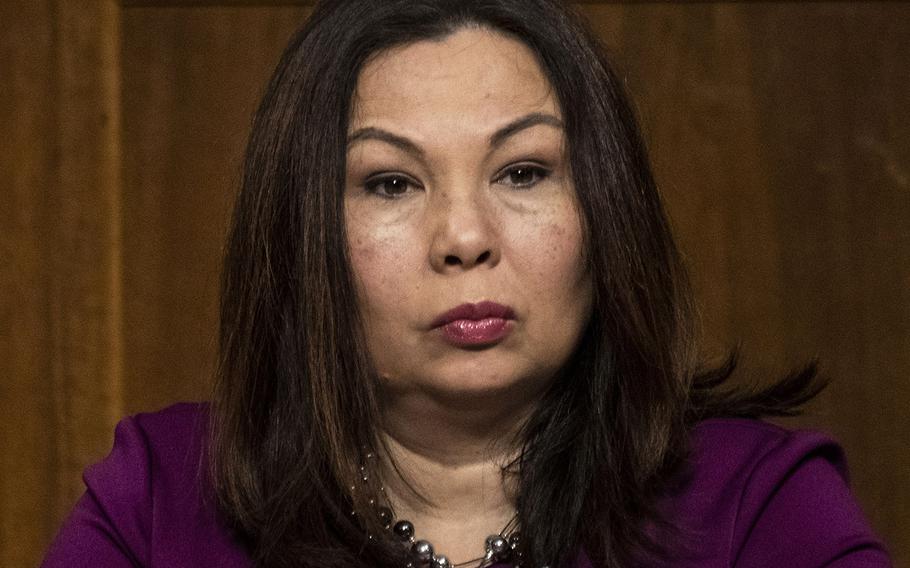 WASHINGTON — Sen. Tammy Duckworth, D-Ill., introduced a bill Wednesday that would ban the use of camouflage uniforms by federal law enforcement following criticism during the summer that federal agents assigned to control racial protests looked like National Guard troops.
"The Trump administration's decision to deploy federal law enforcement officers outfitted in camouflage uniforms in response to those protesting the death of George Floyd and other Black Americans blurred the lines between military service members and law enforcement officers while causing even more fear and division," Duckworth said in a statement.
The Clear Visual Distinction Between Military and Law Enforcement Act would essentially outlaw camouflage for federal police. The measure does not apply to the military, including National Guard and military police troops supporting law enforcement during protests. There is an exception for federal agents who might need to wear camouflage to blend into their surroundings to conduct an operation. However, law enforcement officials would be required to explain each instance that federal agents wore camouflage in a biannual report to Congress.
Some activists and lawmakers have blasted law enforcement agencies for using camouflage in situations where there is no need to blend into any environment, such as when federal agents assigned to protect federal buildings in Portland, Ore., during civil unrest in the city this summer were wearing camouflage and looked like soldiers.
"Many troops and veterans are very frustrated with the way law enforcement have conflated themselves with the military, wearing uniforms that confuse the public and cause panic, fear and distrust," said Alexander McCoy, political director of Common Defense, a progressive veteran and foreign policy advocacy group.
McCoy, a Marine Corps veteran, said police making themselves look like soldiers only escalate already tense situations.
"The purpose of law enforcement is not to fight battles, and camouflage uniforms and other tactical gear only escalate situations, putting Americans at risk," he said. "We need a clear visual distinction between police and the military, and this bill is a step in the right direction."
Acting Deputy Homeland Security Secretary Ken Cuccinelli told Congress that the agents in Portland eventually were ordered to stop wearing camouflage.
Officers using uniforms virtually identical to the Army also raised eyebrows at the Pentagon. Defense Secretary Mark Esper said in July that he was worried federal agents could be confused with military personnel.
"There are some law enforcement that wear uniforms that make them appear military in appearance. The secretary has expressed a concern of this within the [Trump] administration that we want a system where people can tell the difference," Pentagon spokesman Jonathan Hoffman said last month. "I know [Esper] has expressed his concern that in some cases, law enforcement, appropriately performing law enforcement duties, were misconstrued with military personnel who would not be appropriately doing those roles."
Duckworth, an Army National Guard veteran who lost both her legs in Iraq, has been a critic of the seemingly militarized response by some law enforcement to protests this year. On Friday, the Government Accountability Office accepted her request for the federal watchdog to investigate the safety, appropriateness and effectiveness of less than lethal weapons intended for crowd control purposes such as tear gas and rubber bullets.
"I was deeply troubled to see 'less lethal' weapons used against peaceful protestors and journalists this past summer, which is why I'm thankful that the GAO is acting on my request for independent review," Duckworth said in a statement. "These weapons can cause significant injury, including deep bruises, broken bones and respiratory damage even though they are intended to only cause minimal harm."
The bill also has the backing of Sens. Ron Wyden, D-Ore., and Tim Kaine, D-Va.
Beynon.Steven@Stripes.com Twitter: @StevenBeynon