VIDEO
Score one for science, says soldier saved from bullet by helmet
---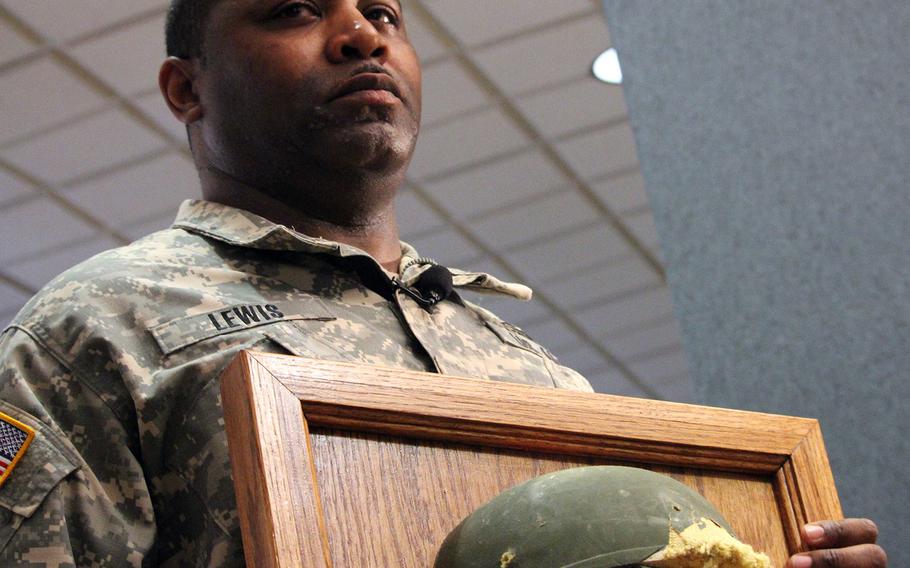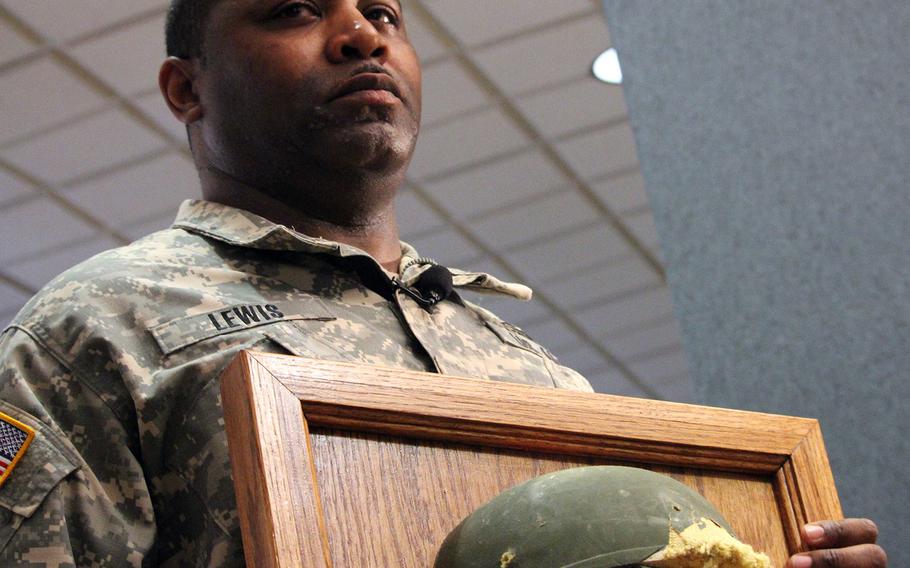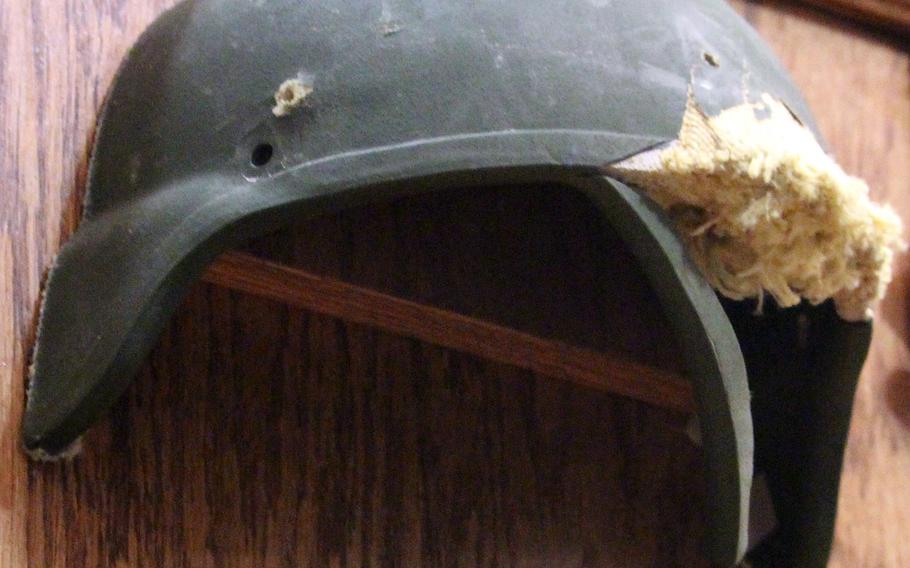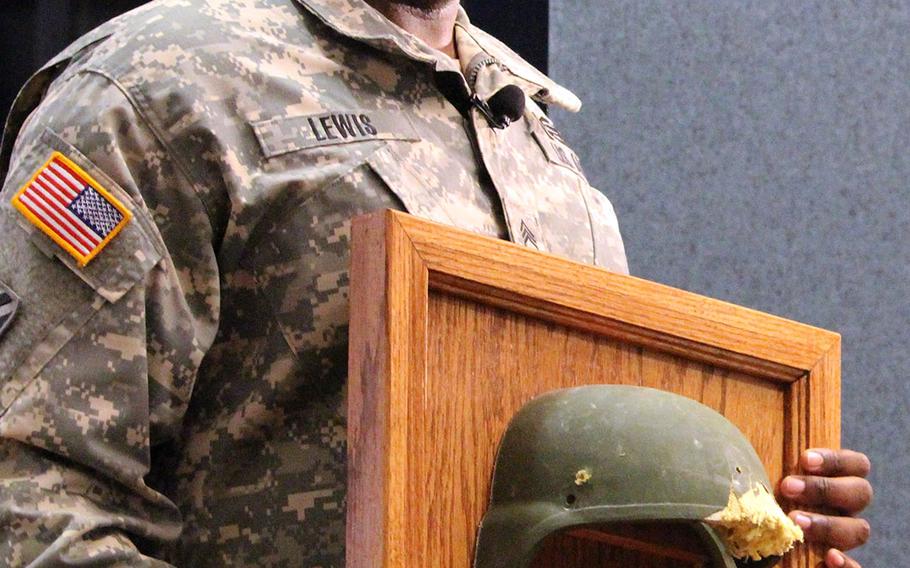 FORT BELVOIR, Va. — Army Staff Sgt. Thalamus Lewis's belief in the technology he was wearing didn't surface until he was struck in the head by an insurgent's bullet in Afghanistan.
"Being a soldier, we complain about a lot of stuff. And this gear was one of the main things [that I complained about] when we were deployed," Lewis said after receiving his Advanced Combat Helmet during a ceremony Tuesday at Fort Belvoir. "I don't have to complain about it any more. I'm a walking testament."
Lewis and his fellow soldiers were searching for hidden explosives in Afghanistan on October 4, 2012, when a bullet slammed into his helmet and knocked him out. A firefight ensued. Army officials said Lewis, who was on his fourth deployment, was unconscious but alive because his ACH absorbed the shock and diverted the bullet.
"Once they told me [I] took a round to the ACH, I was like, 'I want to see it,'" said Lewis. "So when I finally saw it, and looked at it, I was like, 'OK, ... hmm, it actually works.'"hardy.kenyon@stripes.comTwitter: @KenYonHardy
---
---
---
---