Saudi military trainees sent home as FBI declares Pensacola Naval Air Station shooting an 'act of terrorism'
by
Rose L. Thayer
January 13, 2020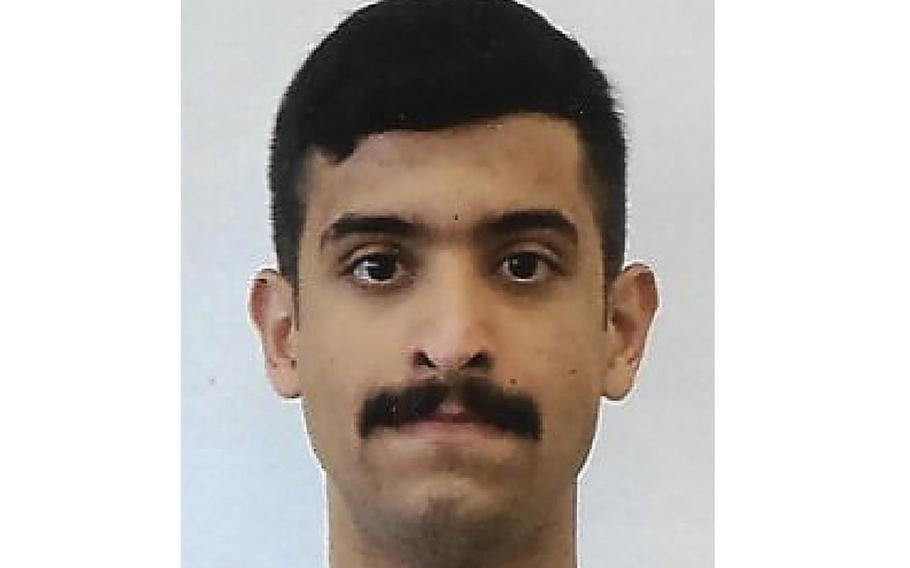 The shooting in December at Naval Air Station Pensacola, Fla., that left three sailors dead and eight other personnel wounded was an act of terrorism, according to results of federal investigation released Monday.
Evidence showed when 2nd Lt. Mohammed Saeed Alshamrani, a member of the Royal Saudi Air Force, entered a classroom facility on base Dec. 6 and opened fire, he was motivated by jihadist ideology, Attorney General William Barr said during a news conference in Washington to announce the findings of an investigation conducted by the FBI and other state and federal law enforcement agencies.
The investigation revealed Alshamrani, who was at the naval base for pilot training, posted a message on social media on Sept. 11 that said, "the countdown has begun," Barr said. The gunman also posted other anti-American, anti-Israeli and jihadi messages on social media, and he did so two hours before his attack at the naval base. During Thanksgiving weekend, he visited the National September 11 Memorial & Museum in New York City.
Concerns that other Saudi students assisted in the attack or held similar ideology led the FBI to investigate all Saudi students in the program. While there is no evidence of assistance or knowledge of the attack by other members of the Saudi military who are training in the United States, 21 students will be sent back home for anti-American social media posts or child pornography, according to Monday's announcement.
About 850 Saudi students participate in Pentagon-sponsored training programs across the country and about 300 of the Saudi students are located at three Florida bases, The Washington Post reported. Saudi students make up about 16% of the 5,181 students from 153 countries in these programs.
"The relevant U.S. attorney offices independently reviewed each of the 21 cases involving derogatory information and determined that none of them would, in the normal course, result in federal prosecution," Barr said.
However, Saudi Arabia determined this material demonstrated conduct unbecoming of an officer in the Saudi Royal Air Force and Royal Navy and the 21 cadets have been dismissed from their training in America and were scheduled to return to Saudi Arabia on Monday, he said.
The Defense Department worked with Saudi Arabia to withdraw the students from training and coordinated with the Saudi embassy in the United States to return these students to Saudi Arabia, Pentagon press secretary Alyssa Farah said in a statement.
Among those Saudis, 17 students had social media containing some jihadi or anti-American content, but there was no evidence of any affiliation or involvement with any terrorist activity or group, Barr said. Fifteen individuals had some kind of contact with child pornography, he said. One individual had a significant number of such illegal images. The rest had one or two images, in most cases posted in a chat room by someone else or received through social media.
Barr also said early reports that other Saudi cadets accompanied Alshamrani and took video of the attack were not true.
"The shooter arrived by himself," he said. "Other Saudi cadets happened to be in the area and, after the attack began, they took some videos of the resulting commotion. They fully cooperated in the investigation, as did the other Saudi cadets who were interviewed by the FBI at Pensacola and at additional bases across the country."
After entering the building Dec. 6, Alshamrani cased the facility before shooting unarmed personnel. He was shot and killed by an Escambia County sheriff's deputy.
During Monday's announcement, Barr took a moment to highlight "acts of courage" by three service members during the shooting spree.
Two Marines, Gunnery Sgt. Ryan Maisel and Staff Sgt. Samuel Mullins, were outside the building when gunfire erupted and ran unarmed into the building to confront Alshamrani, Barr said. They pulled a fire extinguisher from the wall as they ran toward the gunfire.
"Although they were unable to engage the shooter, they helped save many lives by performing CPR and other medical aid on the victims," Barr said.
He also said Navy Airman Ryan Blackwell was shot five times, yet still managed to cover a fellow sailor with his body to keep her from being shot. He then helped others escape, all while taking additional fire from Alshamrani.
"Airman Blackwell's heroic acts also saved countless lives that day," Barr said.
The Pensacola base, where the Naval Education Training Command is headquartered, employs more than 16,000 military personnel and 7,400 civilian employees, according to its website. Nearly 60,000 students graduate annually from the various programs on base.
Barr closed his briefing by discussing Alshamrani's two cell phones, which investigators still have not been able to access.
During the gunfight with first responders, the shooter placed one of the phones on the floor and fired a single round into the device. The other phone also was damaged when collected by the FBI, which has court authorization to search the phones to determine who the shooter might have been in communication with leading up to the attack. Experts at the FBI were able to fix both phones so they are operational, but are still seeking the passwords.
thayer.rose@stripes.com Twitter: @Rose_Lori