Retired general charged with possession of child porn
by
Rose L. Thayer
November 7, 2019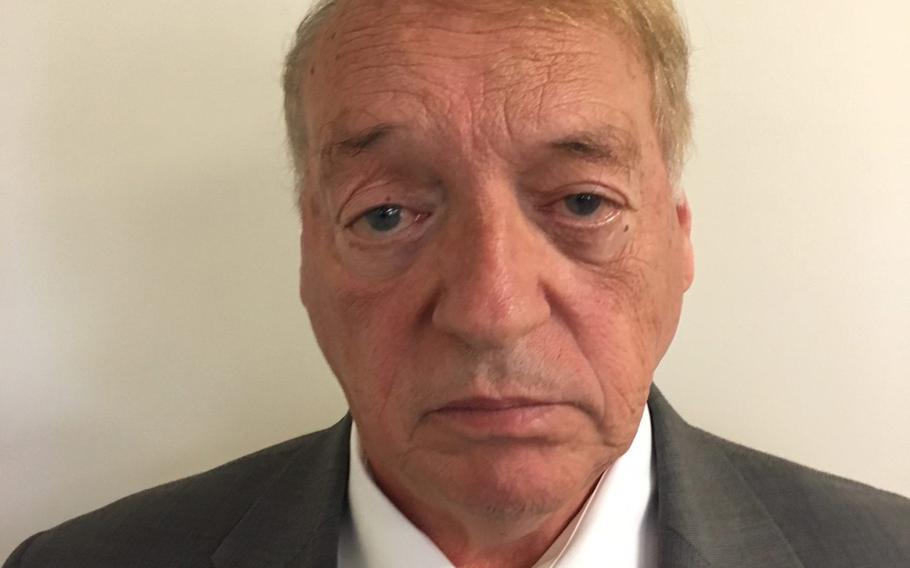 A retired Air National Guard general was arrested and charged Wednesday with more than a dozen felony counts related to possession of child pornography after investigators found thousands of searches on his computer for explicit images, the Pennsylvania attorney general announced.
Retired Brig. Gen. Frank Sullivan's Mechanicsburg, Pa., home was raided last month by special agents from the Pennsylvania Office of the Attorney General, Homeland Security Investigations and the Hampden Township Police Department. The agents' search of the home revealed Sullivan's desktop and laptop computers were filled with searches of preteen children, which resulted in 15 second-degree felony counts of sexual abuse of children and one count of criminal use of a communication facility, according to a news release from the attorney general. In addition to finding child pornography on the laptop, a computer forensic analysis identified 37 search terms commonly used by people looking for child pornography.
Agents with the attorney general's office also discovered Sullivan's penchant for viewing the illegal images during an investigation of a file sharing network, according to the release.
"Gen. Sullivan's alleged actions disgrace his work and besmirch the Pennsylvania National Guard, an organization that has bravely and dutifully come to the aid of Pennsylvanians whenever they have been called," Attorney General Josh Shapiro said in a prepared statement. "I've said it time and time again—nobody is above the law. My office will investigate and prosecute anyone who harms Pennsylvanians, no matter what positions of power they may hold."
Sullivan, 67, spent 30 years as an engineer officer in the Pennsylvania Air National Guard and retired in March 2012, according to his official service record. He last served as the director of the joint staff at the Pennsylvania Joint Force Headquarters. As director, he managed programs and operations for the 100-plus member joint staff and overseeing issues that impact the 19,000-member Pennsylvania National Guard.
He deployed to Iraq and Afghanistan and received a Bronze Star Medal, among others.
Following his military retirement, he served for a time as the executive director of the Pennsylvania Military Community Enhancement Commission, a program of the state's Department of Community & Economic Development that funds projects related to the military.
In a related case, Bobby Glenn Williams Jr., 32, a tenant of Sullivan's was charged last month with 14 felony counts of disseminating photos of child sex acts, 11 felony counts of child pornography, and one felony count of criminal use of a communication facility, according to the attorney general's release.
Thayer.rose@stripes.com Twitter: @Rose_Lori