Resume, bookmarks among features on new Navy career website
by
Caitlin M. Kenney
December 11, 2019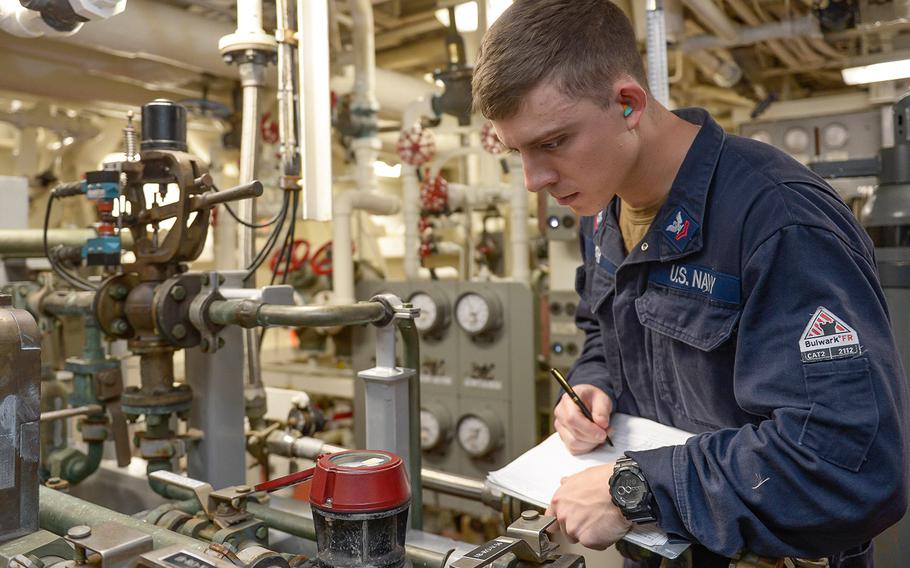 WASHINGTON — A career website for browsing jobs, updating preferences for desired location or workplace, and bookmarking interesting positions for future consideration. This is not LinkedIn or Indeed, it's the Navy's new billet website, MyNavy Assignment.
MyNavy Assignment replaced the Navy's Career Management System-Interactive Detailing website, or CMS-ID, which had existed since 2006, with more search features and transparency in the assignment process. The new site, which launched Dec. 5, is only available now to active-duty enlisted sailors. People in the reserves will see these changes in future updates, however the Navy has not given a timeline.
Enlisted sailors who are looking for their next job in their naval career work with a "detailer" who considers their goals and available openings across the service. The new website functions as a "detailing marketplace," where sailors can search for available vacant jobs in the Navy as well as future opportunities that are currently closed.
Two sailors with the chief of naval personnel office demonstrated the website for reporters Tuesday.
The new improvements include a resume where sailors display features of their military career, such as their military education, and they can write in a comment box about specific accomplishments or skills that they believe will help them stand out as job candidates.
Personnel Specialist 1st Class Holly Tucker said MyNavy Assignment is "definitely a step up from what we had."
The website shows sailors when the next application submission opportunity is for eligible sailors based on their career timeline, and they can now submit up to seven applications during this time. Even if it's not their time to apply for jobs, sailors can still browse and bookmark jobs that they are interested in, which was not possible on the old website.
Job postings contain the education, certifications, and clearances that sailors need for the position. One feature in the job application is the option for comments from a sailor's detailer or the command to which the sailor is applying for the job. Tucker showed where her detailer had written a message in an application that she had not been considered for the job because she received orders for another job. The comments allow for greater transparency about the job selection process.
"Because a lot of times people don't know. It's like, why aren't I getting selected?" Information Technician 1st Class Pawel Kuczmanski said.
He said he likes the look of the website so far and his critique was there could be better organization of the menus.
Kuczmanski's advice to other sailors in why they should learn to use the site: "It's your career, bottom line. If you don't take care of it, nobody else will."
kenney.caitlin@stripes.com Twitter: @caitlinmkenney