Report of civilian employee with a weapon causes lockdown at Camp Bullis, Texas
by
Rose L. Thayer
November 21, 2019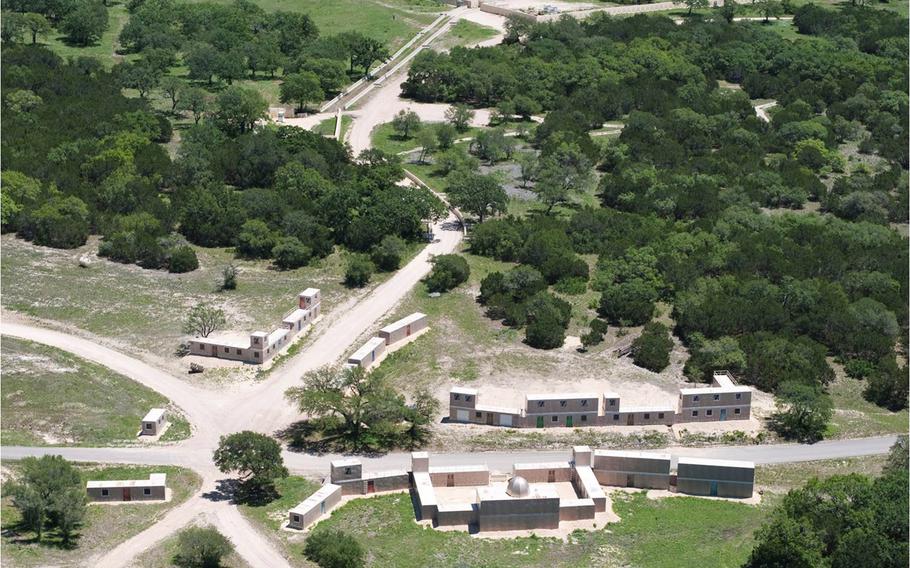 AUSTIN, Texas – A formation of Army soldiers at Camp Bullis in Texas reported a civilian employee brandished a firearm Thursday morning during a verbal dispute, causing the training base to be locked down for about an hour, according to base security personnel.
The emergency communications center at Joint Base San Antonio, where Camp Bullis is located, received reports at about 7:45 a.m. that an altercation occurred between a troop formation in the training area and an affiliated civilian who works at Camp Bullis, Air Force Col. Jeff Carter, Security Forces Group commander for the joint base, said during a news conference. During the dispute, the civilian allegedly brandished a firearm, though no shots were fired. The number of troops in the formation was not provided Thursday.
"We locked down Camp Bullis to make sure that the individuals out here working and training were safe and secure while security forces and military police were able to investigate the situation and make sure that we could restore order," Carter said.
Within 15 minutes, security personnel located the civilian and took him into custody without incident, Carter said. The lockdown order was lifted at about 9:15 a.m.
The Air Force Office of Special Investigations and the FBI are conducting investigations into the incident to determine whether the man did have a firearm and which agency should take the lead going forward, Carter said. Privately owned firearms are not allowed at Camp Bullis.
About 24,000 civilians work at Joint Base San Antonio, which includes Fort Sam Houston, Randolph Air Force Base and Lackland Air Force Base, as well as partnering locations such as Camp Bullis. All are located around the south Texas city.
Camp Bullis is a training base used by Army, Air Force and Reserve and National Guard troops for training. Its more than 20,000 acres offer shooting ranges, maneuver lands and simulation facilities.
Thayer.rose@stripes.com Twitter: @Rose_Lori