Rep. Adam Smith: 'Certainly evidence of Russian involvement' with bounties against US troops
by
Caitlin M. Kenney
June 30, 2020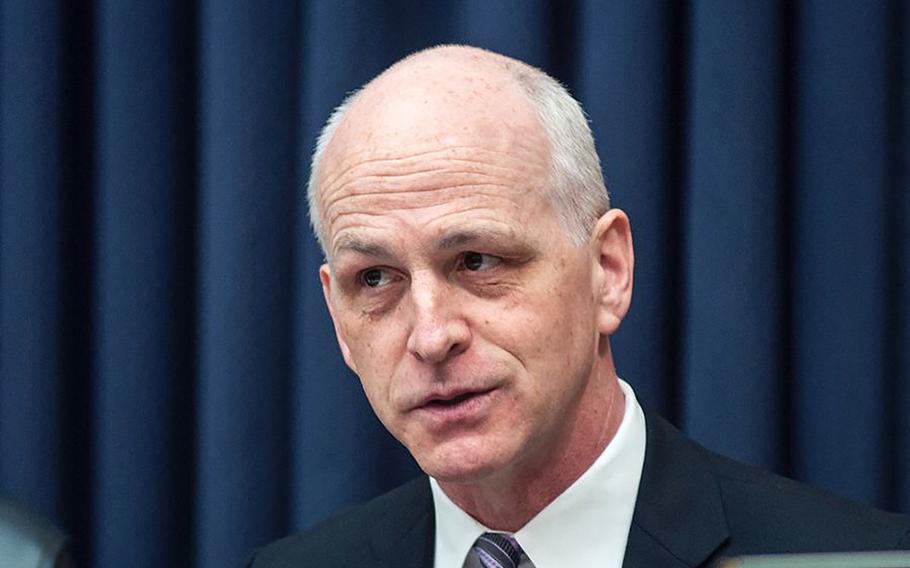 WASHINGTON — A top House lawmaker said Tuesday that there is evidence that the Russian government was paying bounties for attacks on U.S. troops in Afghanistan.
"What I can say is there's certainly evidence of Russian involvement, and I think we should do more to pursue that and do more to hold the Russians accountable for their activity in Afghanistan," Rep. Adam Smith, D-Wash., the chairman of the House Armed Services Committee, told reporters Tuesday during a conference call.
Smith, along with nine other House Democrats, attended a briefing Tuesday morning with senior White House officials regarding the intelligence assessments behind The New York Times report that Russia was offering bounties to attack Americans. A group of Republican lawmakers were briefed Monday.
However, Smith said whether the evidence of Russian involvement is conclusive still is being debated in the intelligence community. He said that debate has been going on "since the initial reports apparently in February."
"How reliable was that information, was there other information that contradicted it, those are larger questions. But yes, there was clearly evidence that the Russians were paying the bounties as described," he said.
There is also concern about whether President Donald Trump was aware of the intelligence that Russians secretly had offered Taliban-linked militants bounties to kill U.S. troops. The Washington Post reported Sunday that it is believed some of the bounties did result in the deaths of Americans.
White House Press Secretary Kayleigh McEnany reiterated Tuesday that Trump is only briefed on verified intelligence and was never informed about the Russian bounties. But The Associated Press reported top White House officials were aware of the intelligence on the Russian bounties as early as 2019 and intelligence assessments about the bounties had been included in at least two of Trump's written daily intelligence briefings, including one this year. The AP also reported National Security Adviser Robert O'Brien had discussed the matter with Trump, but O'Brien denies it.
McEnany did say Trump now has been briefed "on what is unfortunately in the public domain because of the New York Times and the irresponsible leaks."
Smith said it seemed to him that Trump was at least aware of the allegations.
"It's hard for me to believe, based on the way it was presented, that the president knew nothing about it, as he stated," he said. "And yes, under the circumstances, he should have at least known the basics of it. And so, regardless of which one of those is true, it's troubling."
Smith also said he wants address how Trump and the White House responded to the information because there was "certainly enough there to pursue it further."
"I have not yet seen enough to tell me whether or not the Trump administration responded in what I think would be an appropriate way to this initial intelligence. I am concerned that they did not pursue it as aggressively or comprehensively as perhaps they should have," Smith said.
McEnany told reporters at the White House that it is routine to inform the military about intelligence that relates to troop safety, even if it has not been verified or deemed credible.
"If that information in any way impinges upon the safety of our troops, that information goes to our troops on the ground and to our allies so they could take the appropriate measures," she said.
But Smith pointed to the turnover in senior White House personnel during Trump's administration as a "huge problem." He said most senior leaders who briefed the House Democrats have been working there nine months or less. They included O'Brien, Chief of Staff Mark Meadows, and Director of National Intelligence John Ratcliffe, Smith said.
"I think that inconsistency in top leadership positions within intel harmed their ability to react to this in a coherent fashion," the congressman said. "And you can lay over the top of that as well the president consistently saying that he doesn't believe what the intel community tells him if he doesn't like what they're telling him."
In a statement Monday, Smith said the House Armed Services Committee needed to receive answers from the Pentagon regarding the bounties. He said Tuesday that they are still working to have Pentagon personnel discuss it next week.
"We are interested in how DoD in Afghanistan responded to this in terms of force protection and how they evaluated the information," he said.
kenney.caitlin@stripes.com Twitter: @caitlinmkenney