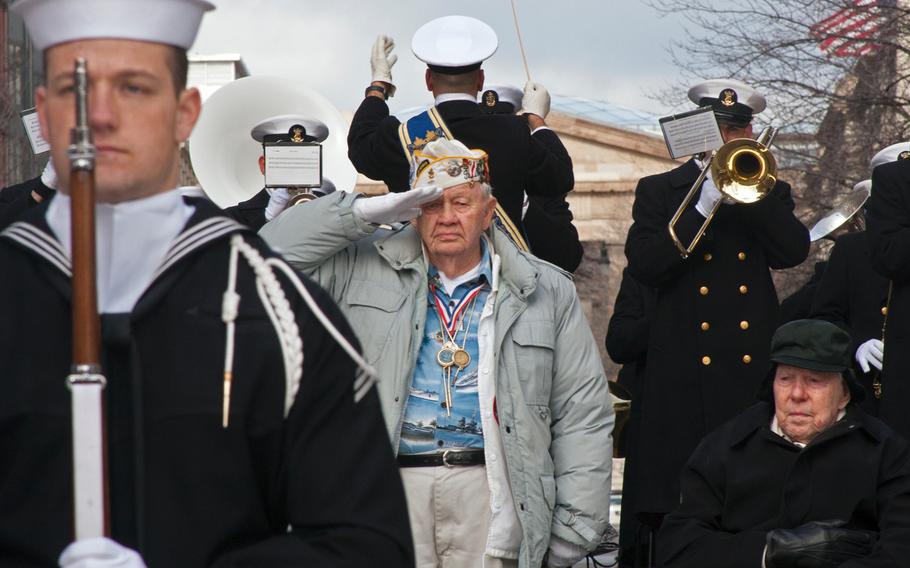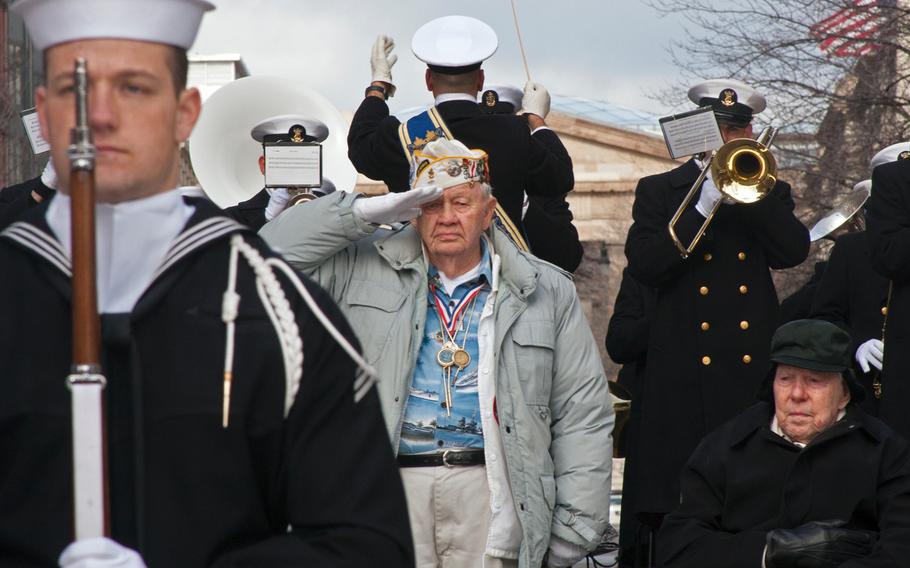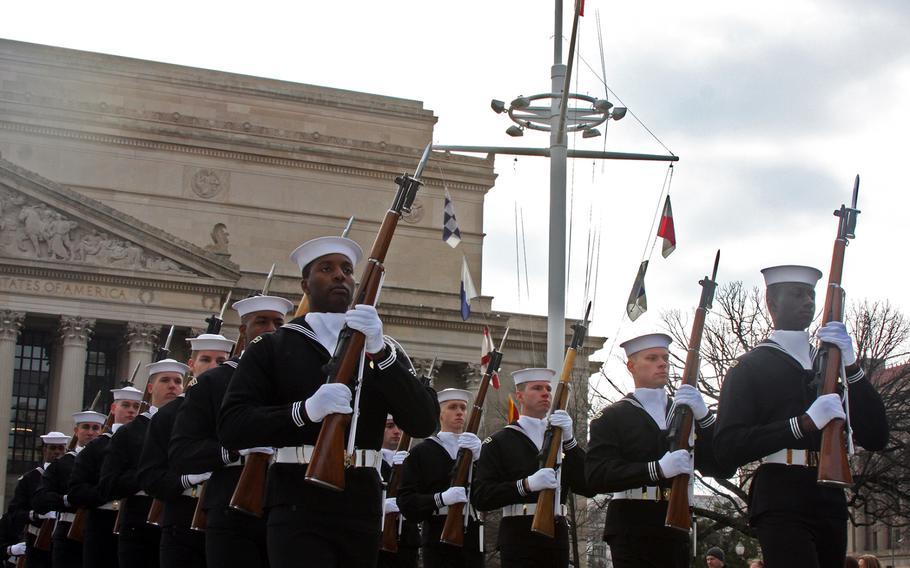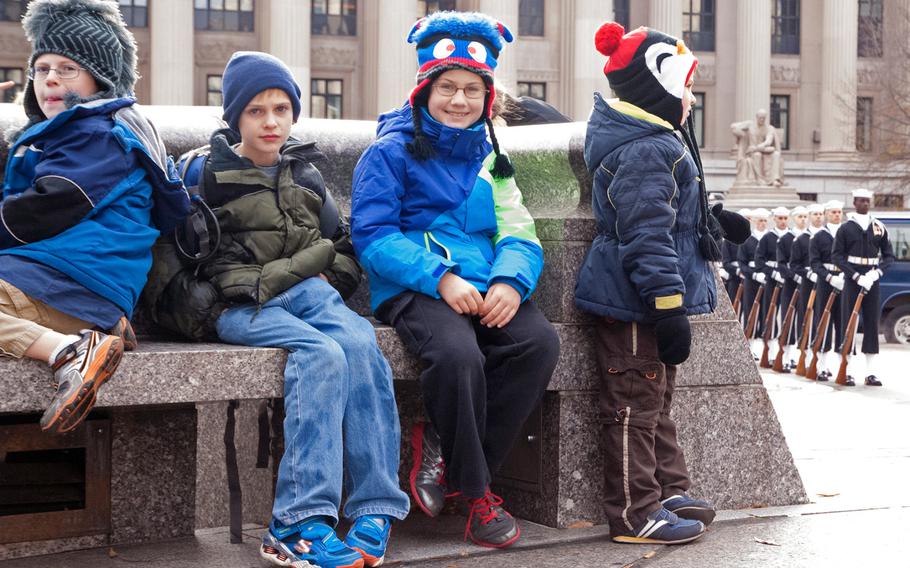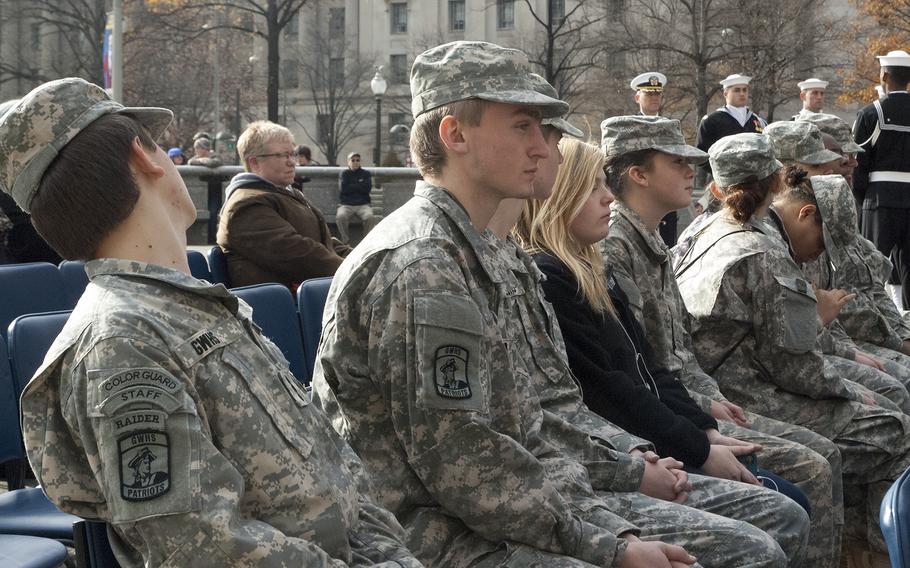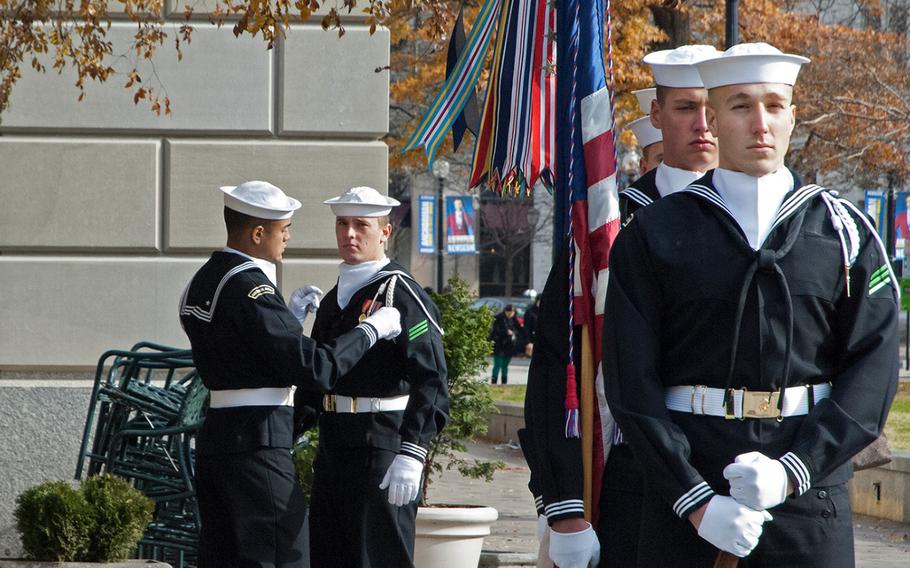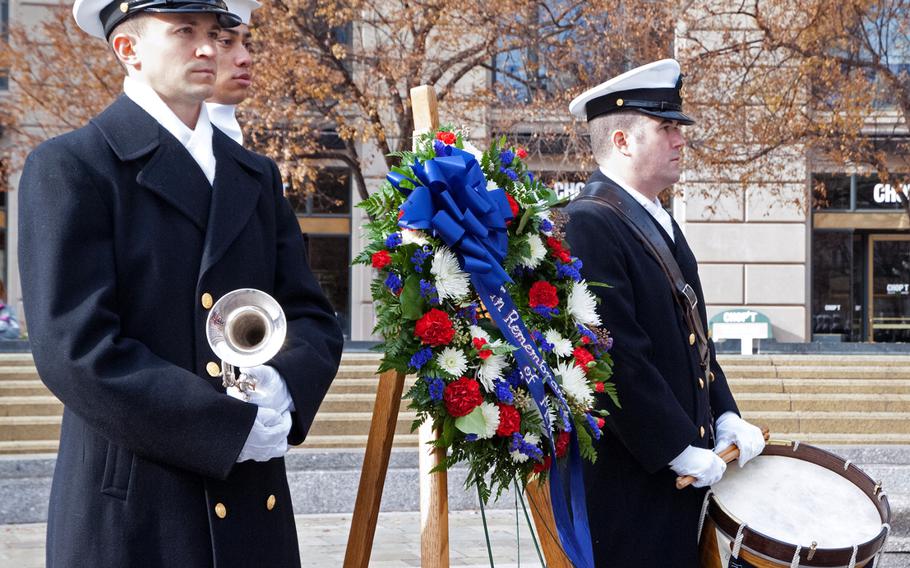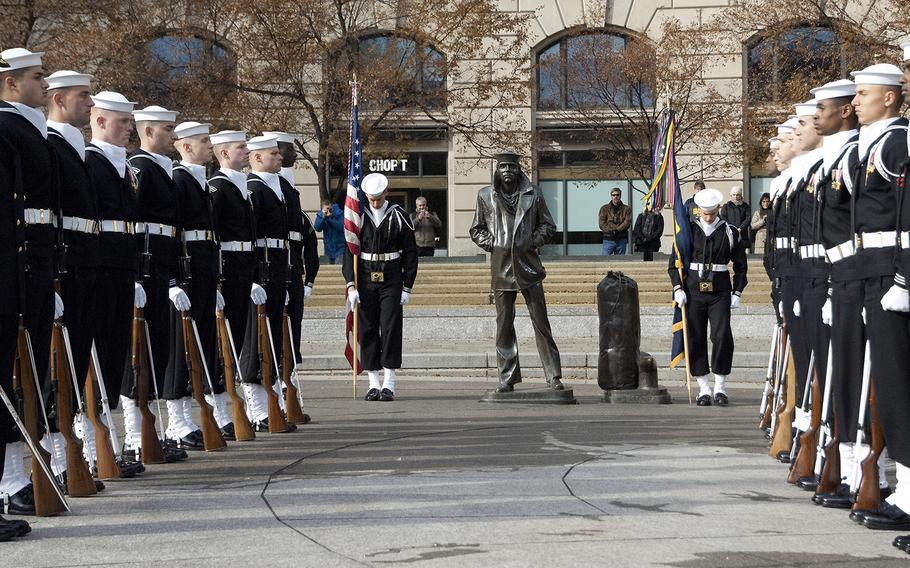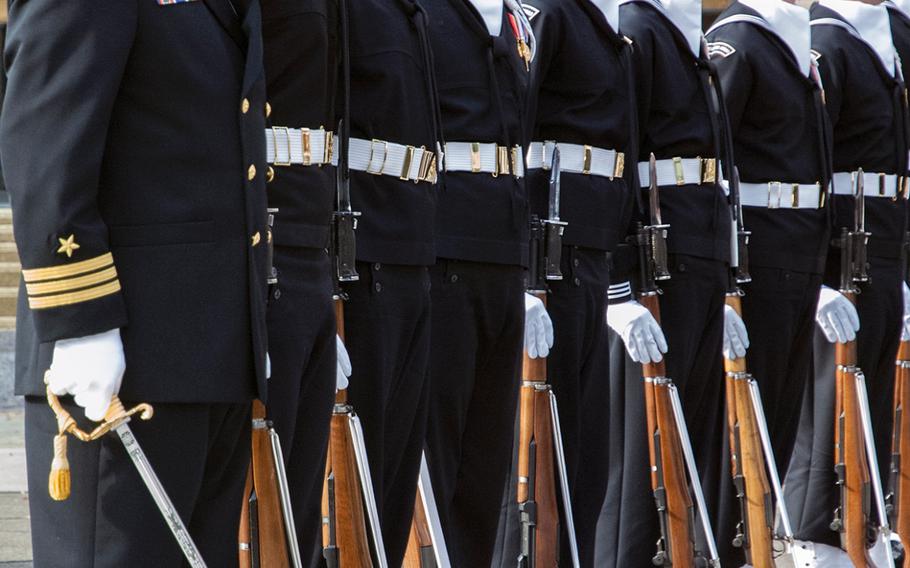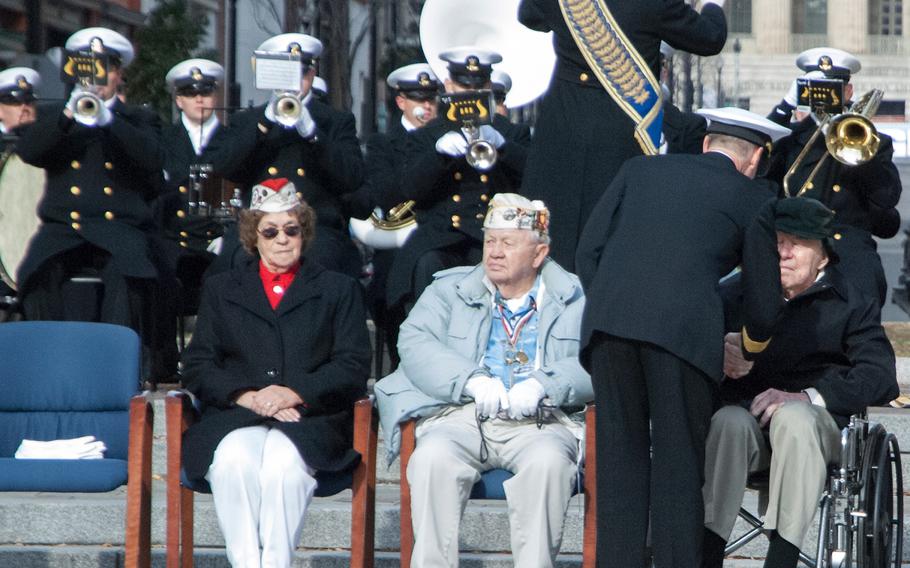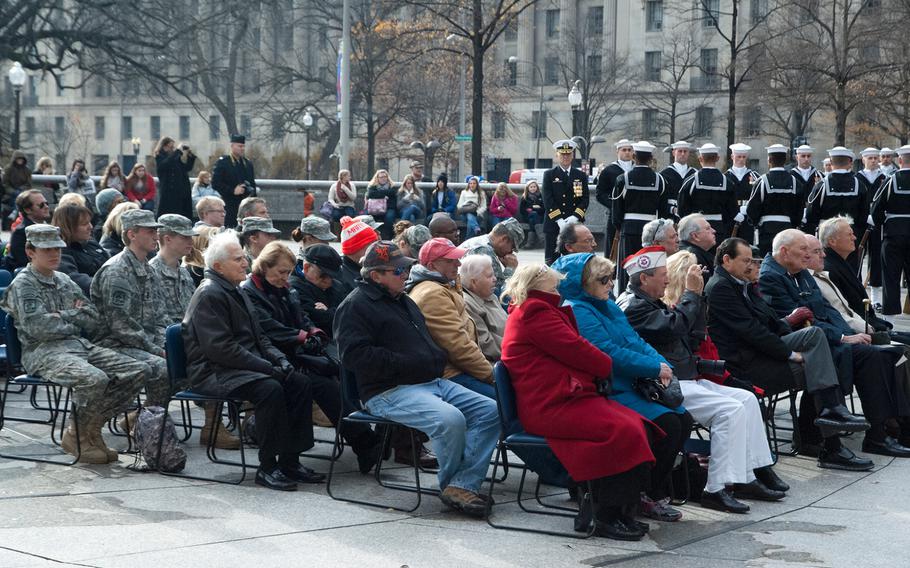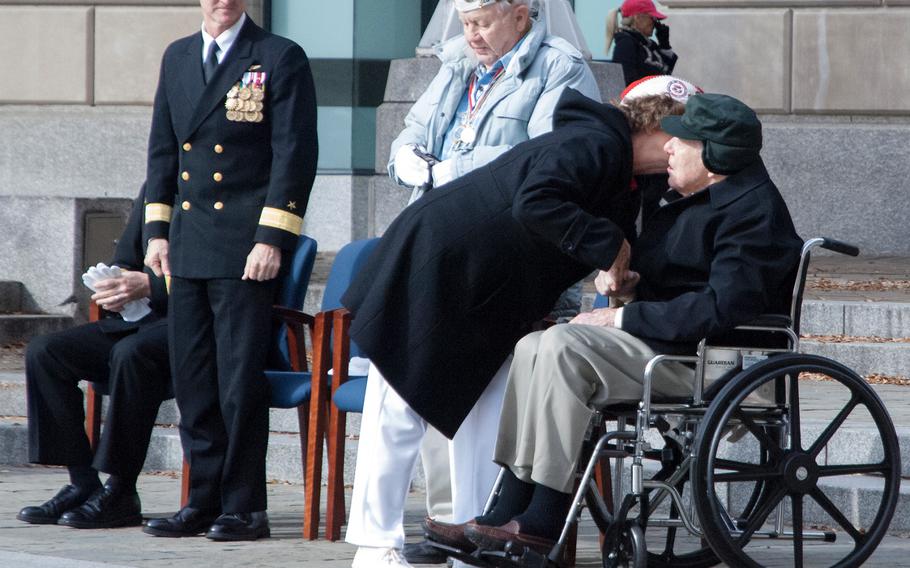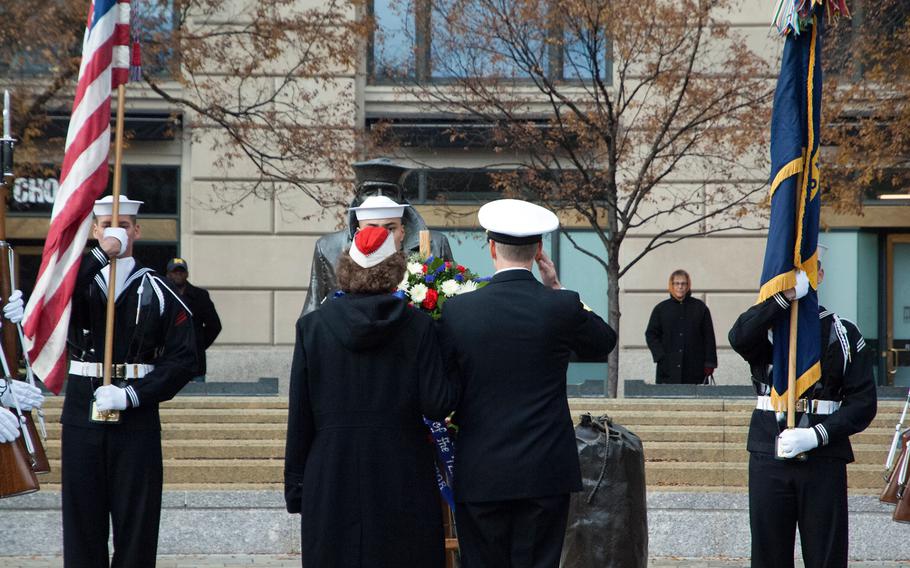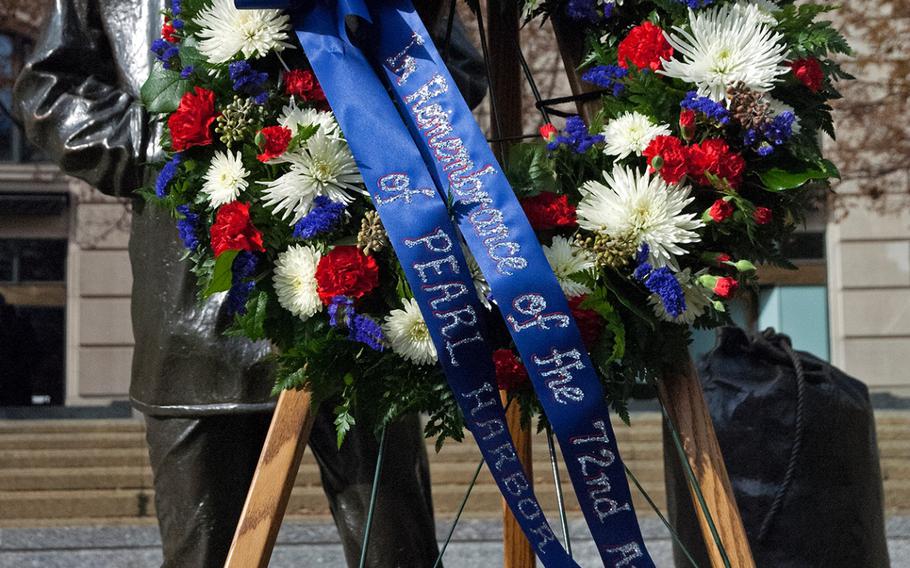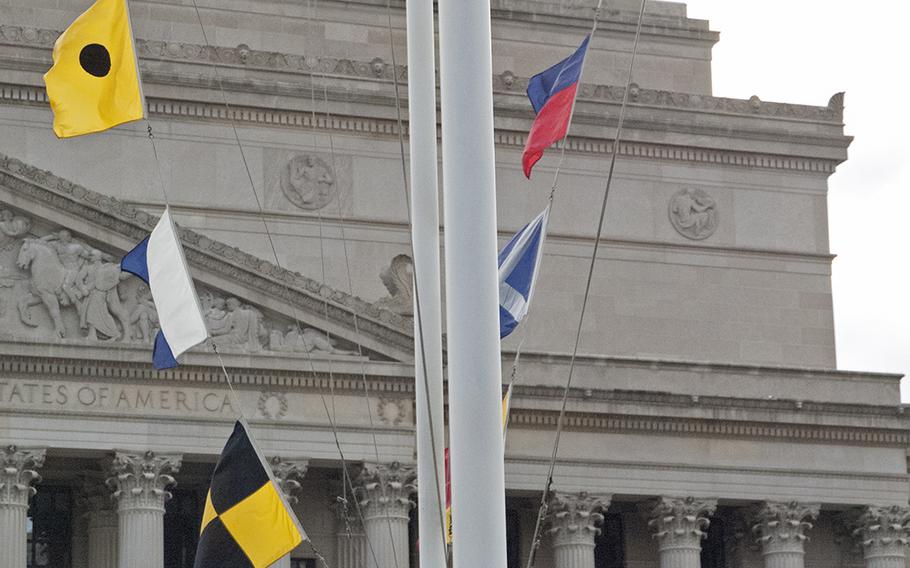 WASHINGTON — Seventy-two years ago Saturday, Americans were called to war. Japan had bombed Pearl Harbor, Hawaii.
More than 2,400 Americans were killed and more than 1,200 wounded on Dec. 7, 1941, and war was declared the next day.
In 2013, ceremonies were held across the United States to honor the men and women who died on a date that will live on infamy. In Washington, D.C., a Pearl Harbor Remembrance Day was held at the U.S. Navy Memorial.
Among the guests were two Pearl Harbor survivors, Howard Snell and Albert Grasselli. Snell had been stationed at the submarine base, and was a veteran of the Battle of Midway. Grasselli had been stationed at Ewa Beach Marine Airfield, and was also a veteran of the Battle of Midway.
Email: tibbetts.meredith@stripes.com
Twitter: https://twitter.com/mjtibbs