Remains found along Texas river are those of Spc. Vanessa Guillen, family's lawyer says
by
Rose L. Thayer
July 6, 2020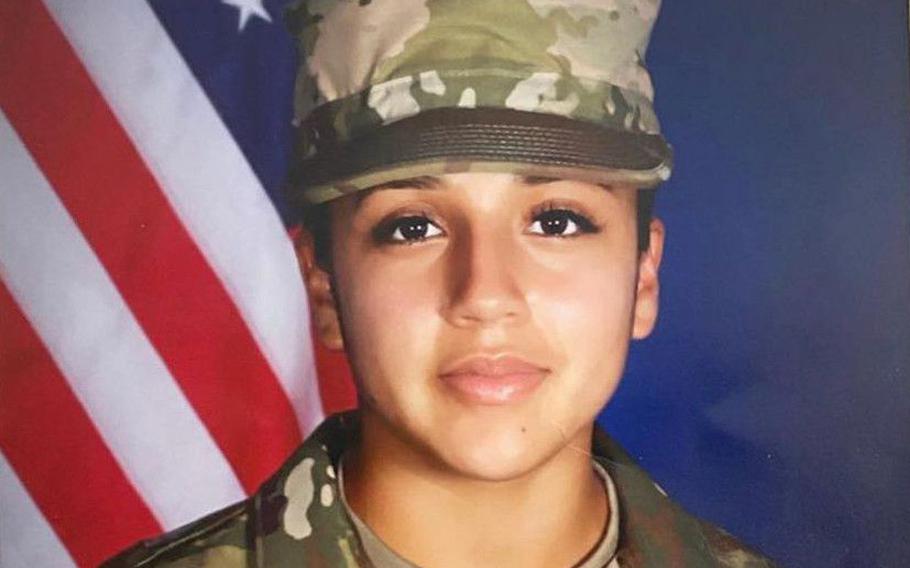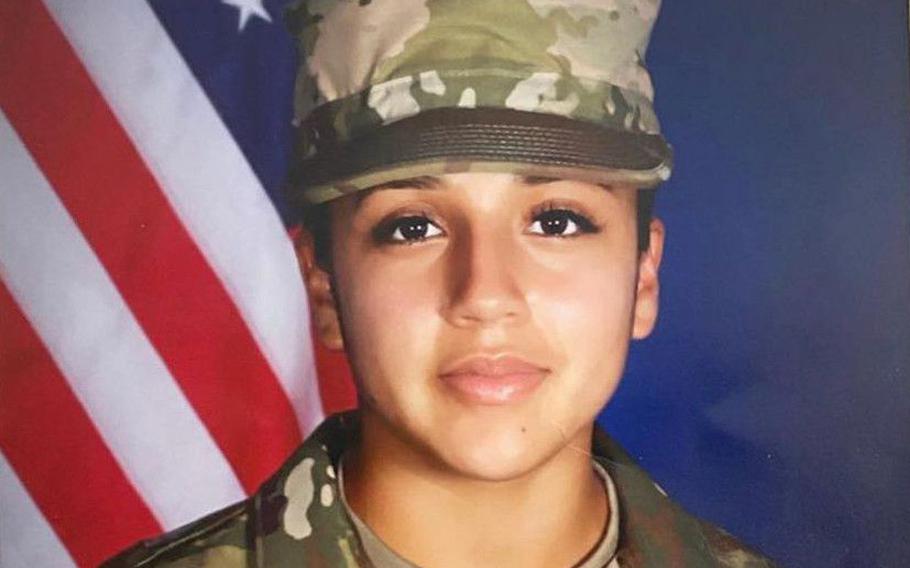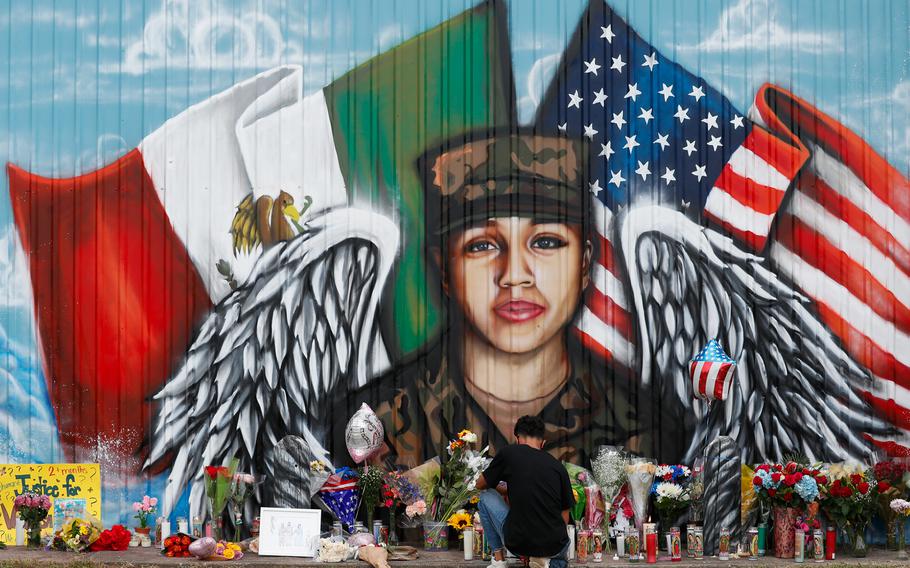 AUSTIN, Texas — Human remains found last week along the Leon River in Bell County were those of Spc. Vanessa Guillen, a soldier who went missing from Fort Hood more than two months ago, the family's attorney said.
"We are at a loss for words. This should never have happened," Natalie Khawam, attorney for the Guillen family, said Monday.
The disappearance of the 20-year-old soldier has drawn national media attention and scrutiny from Congress about the handling of the search and investigation. It's also led to an internal investigation from the Army into the program at central Texas base designed to help prevent and respond to sexual harassment and assault.
Guillen's family maintains the soldier was sexually harassed at the base, but she was too afraid to report the incidents to her unit's sexual harassment program coordinator for fear of reprisal, Khawam said.
Army investigators on the case have conducted hundreds of interviews and found no credible link between the sexual harassment claims and Guillen's disappearance, Damon Phelps, senior special agent with the Army Criminal Investigation Command detachment at Fort Hood, said Thursday during a news conference at the base. Calls made Monday to CID and Fort Hood were not returned.
Multiple members of Congress, including members of the House and Senate Armed Services committees have called on the Defense Department inspector general to investigate Guillen's case. Others have said they support a congressional inquiry or potential legislation to create a third-party agency where service members can report sexual harassment outside of their chain of command.
"Our country has lost a beautiful young soldier because the system is broken. Congress needs to pass the #IAMVANESSAGUILLEN bill immediately, so this never happens again," Khawam said referencing a bill that she would like to see in Congress that is named for the social media campaign that has encouraged veterans to share their stories of sexual harassment and assault in the military.
Two suspects have been identified in the disappearance and death of Guillen, who went missing on April 22. Spc. Aaron Robinson, 20, a fellow soldier in the 3rd Cavalry Regiment's Engineer Squadron, shot himself dead Wednesday morning when located by police in Killeen, which is just outside Fort Hood.
Sometime before Tuesday, Robinson had been confined to his barracks room, but somehow left the base on foot, which prompted Fort Hood to issue an alert to area police to locate him.
The second, Cecily Anne Aguilar, 22, was arrested and expected to be in a federal courtroom in Waco on Monday morning on one count of conspiracy to tamper with evidence, according to a news release from the U.S. Attorney's Office for the Western District of Texas. Authorities have identified her as Robinson's girlfriend and the estranged wife of a former Fort Hood soldier.
While CID, the lead investigating agency on the case, has remained tight-lipped about any details surrounding their investigation, the federal criminal complaint against Aguilar describes how she said Robinson bludgeoned Guillen to death in an arms room on the Army base, then called on Aguilar to help him burn, dismember and bury Guillen's body on two separate dates.
Guillen worked as a small arms repairer in the squadron's Forward Support Company and Robinson was a combat engineer with Troop A who worked in the armory room. These rooms are designed to have specific security protocols and serve as storage for a unit's weapons.
On April 22, Guillen left her Army identification card, bankcard and car and barracks room keys in one arms room to go to another arms room under the control of Robinson to confirm serial numbers for weapons and equipment, according to the federal court documents.
The last text message chain on Guillen's phone was with Robinson, who confirmed to Guillen that he was in his arms room. On April 28, Robinson told investigators she came into the room, then left with paperwork for the motor pool. Witnesses in the motor pool told investigators she never arrived.
However, on May 18, two witnesses told investigators that they saw Robinson on the night of April 22 load a large "tough box" that appeared to be heavy into his vehicle from the arms room and drive away, according to the court documents.
Robinson consented to search of his cellphone on May 19, which showed he called Aguilar multiple times on April 22 and through to 3:30 a.m. April 23. An analysis of Aguilar's cellphone showed they were both along the Leon River for about two hours that night and again April 26.
An initial search of the area June 21 uncovered the burned lid of the large plastic tough box. Nine days later, a contractor installing a fence along the river discovered human remains. Investigators found the remains "scattered" and "placed into a concrete like substance and buried," according to court documents.
Upon the discovery, Aguilar admitted to investigators that Robinson told her that he struck Guillen in the head with a hammer multiple times at his arms room, killing her on base. She said he then placed Guillen in a box and moved it to the Leon River, according to court documents.
Sometime that night, Robinson picked up Aguilar at a gas station and the two went to the woods along the river where they dismembered Guillen's body with a hatchet or ax and a machete-type knife. They attempted to burn the body, but it would not completely burn, so they placed Guillen's remains into three separate holes and covered the remains.
The two returned to the site April 26 with hairnets and gloves and a bag of concrete purchased from someone through Facebook, according to court records. Aguilar told investigators she and Robinson further broke down the remains and attempted to burn them again before returning the remains to the three holes with the concrete.
Soon after Guillen disappeared, her family launched a vocal campaign to rally support for the missing soldier, holding weekly rallies outside the gate and attracting attention from celebrities. In June, Rep. Sylvia Garcia, D-Texas, began assisting the Guillen family to improve communication between them and the leadership at Fort Hood. She plans to continue her efforts with the family "until they get justice for Vanessa and we guarantee this never again happens to another soldier," she said in a statement.
"I am heartbroken for Vanessa Guillen and join everyone across the country in prayer for the Guillen family," Garcia said. "Vanessa was a 20-year Latina soldier with a bright future ahead of her. Sadly, that bright future was cut short while she was serving our country."
Sen. Kirsten Gillibrand of New York, the ranking Democrat of the Senate Armed Services Committee's subpanel on personnel, and Rep. Jackie Speier, D-Calif., chairwoman of the House Armed Services Committee subpanel on military personnel, sent a letter Thursday to acting Defense Department Inspector General Sean O'Donnell, calling for an investigation into the disappearance of Guillen.
"Spc. Guillen's disappearance raises deep, troubling concerns about the Army's ability to prevent sexual harassment and assault, respond to criminal acts and provide justice for victims and their families. We worry that these shortcomings are not limited to a single case or installation, and require a decisive response. A full investigation of the circumstances surrounding Spc. Guillen's disappearance should serve as the starting point for accountability and change," the two lawmakers wrote.
The letter provides questions with five areas of concern that they recommend an IG investigation address, including command climate, Guillen's relationship with the suspects, the timelines of her disappearance and the resulting investigation, how the Army conducted the investigation, and lessons learned.
Garcia on Monday sent a letter signed by 87 members of Congress to O'Donnell to show support for the letter from Gillibrand and Speier and express they are "deeply disturbed by recent developments" in the Guillen case.
"The United States military has a responsibility to ensure the safety and well-being of the young women and men who take an oath to defend our country. In Spc. Guillen's case, the U.S. Army failed both Vanessa and her family," Garcia said of leading this bipartisan effort. "There are still many questions left unanswered surrounding her disappearance and about how Fort Hood conducted its investigations. Congress must act to guarantee this never happens again to another soldier."
The Army already has two internal reviews underway related to Guillen. Col. Ralph Overland, commander of the 3rd Cavalry Regiment, began an inquiry into allegations of sexual harassment and assault within the unit and specifically of those that the Guillen family brought to him after the soldier went missing.
Army Forces Command also began an investigation last week into Fort Hood's sexual harassment and assault program. A seven-member team traveled from Fort Bragg, N.C., to Fort Hood, where they spent four days conducting an in-person inspection.
Both are still ongoing, Maj. Gen. Scott Efflandt, senior base commander at Fort Hood, said Thursday in a news conference. He added the internal procedures of Guillen's unit also are under review, because at least one soldier acknowledged during the criminal investigation that he checked Guillen as present in the barracks when she was not.
Going forward, Efflandt said law enforcement teams "will persist until all facts relative to criminal behavior and personal misconduct are uncovered."
thayer.rose@stripes.com Twitter: @Rose_Lori