Recruit collapses, dies at Naval Station Great Lakes boot camp
by
Corey Dickstein
April 26, 2019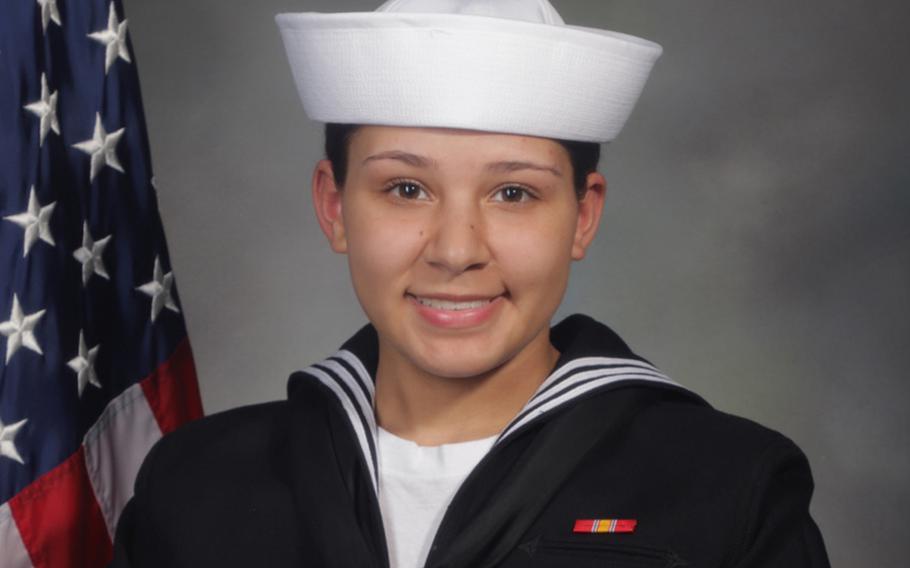 WASHINGTON – An 18-year-old Navy recruit died Tuesday after collapsing during physical training at the service's boot camp at Naval Station Great Lakes in Illinois, service officials said Friday.
Seaman Recruit Kelsey Nobles died at a local hospital where she was transported after suffering cardiac arrest while conducting her final physical assessment before the end of recruit training, said Navy Lt. Joseph W. Pfaff, a spokesman for the service's Recruit Training Command. Had Nobles passed that test, she would have been set to graduate May 3, he said.
"The Navy, and Recruit Training Command, take the welfare of our recruits and sailors very seriously and are investigating the cause of this tragic loss," Pfaff said. "Our thoughts are with Seaman Recruit Nobles' family and friends during this tragic time."
Nobles of Mobile, Ala., was the second Navy recruit to die this year under similar circumstances. Twenty-year-old Seaman Recruit Kierra Evans collapsed and died Feb. 22 while conducting her final physical fitness assessment about one week before she was due to graduate from boot camp, the Navy said at the time.
Pfaff said Evans' death remained under investigation and the Navy was awaiting results of her autopsy.
He said the death investigations would look into any potential linkages between the two sudden fatalities.
"If information is discovered during the course of the investigation revealing deficiencies in our processes and procedures that could improve safety in training, it would be acted on," Pfaff said.
Nobles' father told a local television station in Mobile that the two deaths under similar circumstances raised questions. The Navy promised him a full investigation, he said.
"For me, I'm just like, what's wrong? These young people are so excited about serving their country and going into the military," Harold Nobles told WKRG News. "Are they doing enough to check them? Does physical testing need to be more in-depth?"
His daughter was a graduate of Baker High School in Mobile. He described her as being "just full of energy."
"She would give anyone anything, her last her dollar," the father told the television station. "She was the sweetest soul. That's the best way I can describe her."
dickstein.corey@stripes.com Twitter: @CDicksteinDC