Random attack in Spokane leaves WWII veteran dead
---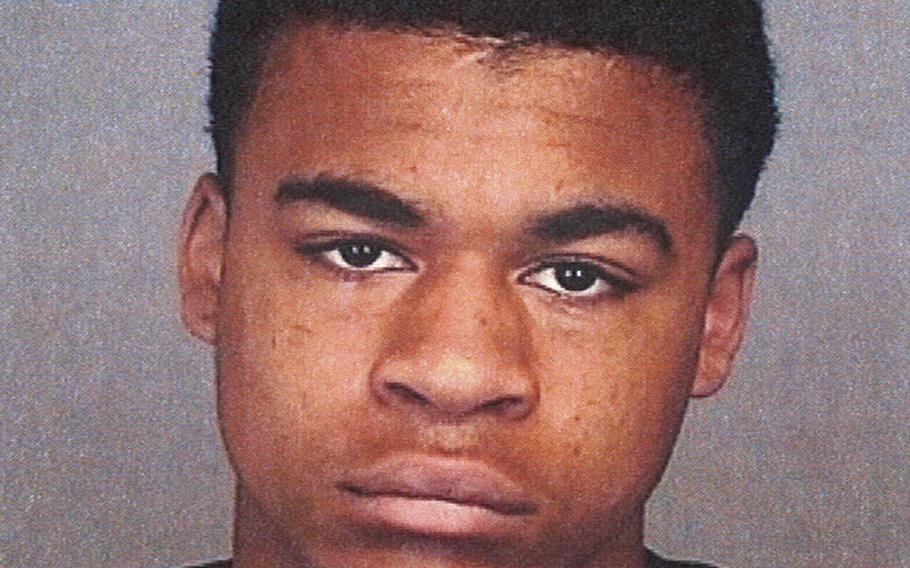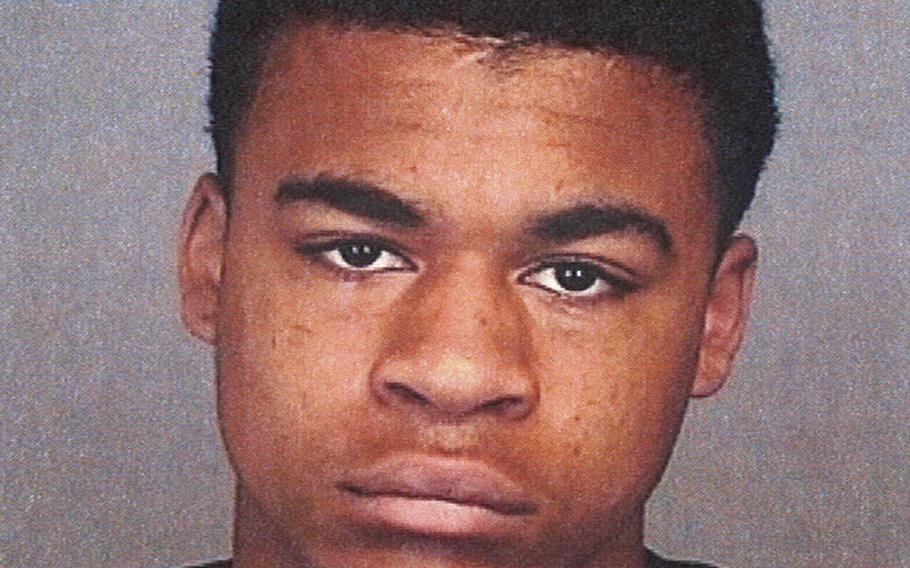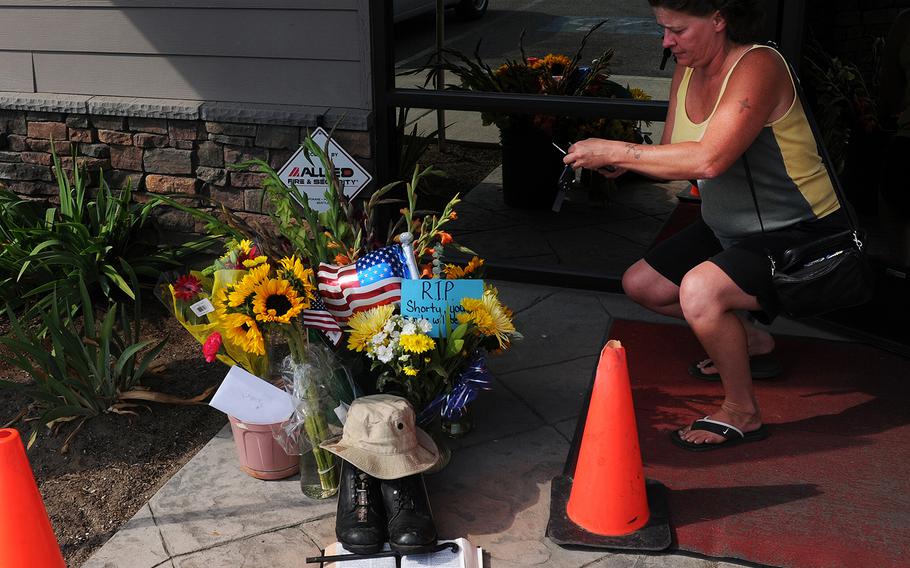 SPOKANE, Wash. -- Delbert Belton survived the battle of Okinawa, but he lost his life this week in the parking lot of an Eagles Lodge in north Spokane.
Spokane police were still looking for one of two teens suspected in the beating death of the 88-year-old World War II veteran.
Police believe the two 16-year-old boys approached Belton in his car at random Wednesday night outside an Eagles Lodge as he was waiting for a friend.
Officers found Belton with serious head injuries, and he died in the hospital Thursday.
One of the teens surrendered to authorities Thursday night, and he was being held on charges of robbery and first-degree murder. His identity has not been released because he is a juvenile.
Police Chief Frank Straub identified the suspect still at large Friday as Kenan D. Adams-Kinard. Even though he is a juvenile, his name and photo were released because he remains a danger to the community, Straub said.
The Associated Press doesn't usually name juvenile suspects but is identifying Adams-Kinard because of the manhunt.
"We are asking the community's assistance to locate him," Straub said. "We are asking Mr. Kinard to surrender immediately.
"He displayed very aggressive and violent conduct with his assault of Mr. Belton," Straub said, adding that he believed the arrest of the second suspect was imminent.
Both teens have juvenile court records and past convictions for assault, Straub said.
Belton's death has struck a chord nationally and sparked outrage on social media.
"He fought for this country," said Belton's sister, Alberta Tosh, on Friday. "Then he comes home and a couple of creeps kill him in the worst way."
Straub said there was no information that the attack was motivated by anything other than robbery. Police were offering no details about the crime itself, including what was taken, if anything.
"I don't really care what their motive was," Straub added. "We are not going to tolerate this." Such random attacks are rare in Spokane, a city of 210,000 people in eastern Washington, Straub said.
Straub also offered his condolences to Belton's family.
"He is a World War II veteran who suffered injuries in Okinawa," Straub said. "The Spokane Police Department has been working tirelessly to identify and apprehend the suspects."
Belton was born and raised in Spokane and joined the Army during World War II. His sister said he was shot in the leg on Okinawa, site of one of the fiercest battles of the war in 1945.
"He was shell-shocked real bad," said Tosh, 78. "But it got better."
After the war, he spent 33 years working for Kaiser Aluminum before retiring in 1982.
In retirement, Belton loved to dance, play pool and repair old cars, family members said.
"He was very active and everybody liked him," said niece Pam Hansen. "He'd never think about harming another person."
Belton was called Shorty by his friends because he was little more than 5 feet tall, Hansen said.
She believes he was targeted by the assailants because of his age and size.
"He was defenseless," Hansen said.
---
---
---
---