Randolph AFB families complain about military housing as officials tout new oversight
by
Rose L. Thayer
December 13, 2019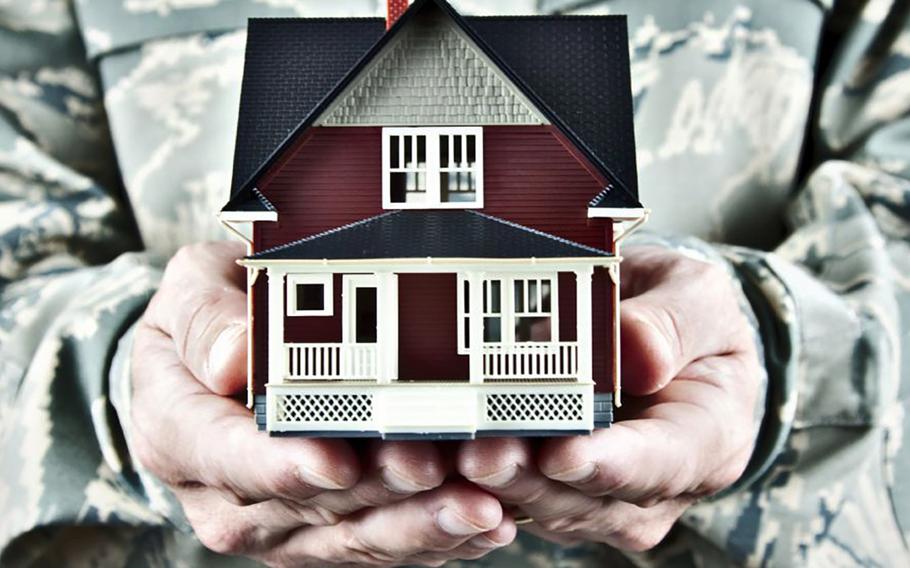 SAN ANTONIO, Texas – Military families at a town hall meeting Thursday night did not soften their complaints about poor housing conditions at Randolph Air Force Base as base officials assured them of new oversight measures to monitor the work of the private company that manages residences there.
"I need y'all's help," Air Force Lt. Col. Mark Hiatt told base officials. "I live in a house that is literally killing me. It's killing my family."
The meeting attracted about 30 base residences and it was the fourth town hall held at the base since a Reuters news agency investigation last year exposed the potentially dangerous living conditions of some military family housing. The report triggered an ongoing effort across the military and in Congress to make improvements.
Randolph, which is part of Joint Base San Antonio, has 280 residences and is one of at least four military bases across the United States where residents have banded together to sue the private company managing housing at the base over poor conditions and the lack of response to health and safety issues.
At the meeting Thursday, base officials said they could not speak about the lawsuit, but they did talk about improved oversight of Hunt Military Communities, the private company that manages Randolph's family housing.
Brig. Gen. Laura Lenderman, commander of the 502nd Air Base Wing and Joint Base San Antonio, said she and other base officials who oversee housing have outlined a series of oversight systems that they have implemented to gain control over housing problems that they said have been exacerbated by a lack of preventive maintenance and general upkeep.
"I think as we're getting better at this, [Hunt is] getting better, too. It's a partnership where we are learning as we go," she said.
Navy spouse Allison Alexander's family is one of nine families, which includes Hiatt's, involved in the lawsuit. She asked officials how oversight will keep houses with known problems from being leased to new families.
"My biggest fear with moving off base was that a family would come after us and live the same nightmare," Alexander said.
Her family lived in a duplex for a year with mold, degraded fiberglass in the ductwork and an insect infestation. Alexander said her fears were realized when she learned that Hunt put her "sick house" through a pilot program to reduce moisture and then converted it into a hospitality house for other families to stay in while work is conducted on their home. She said she has spoken to a family who stayed in her old home and it still has health and safety problems. The moisture reduction efforts failed, Alexander said.
Hiatt said his home also went through the moisture reduction program and it failed for him too.
Lenderman pledged to check on Alexander's former home. She said base officials began inspecting each home last month between tenants to ensure it is cleared to lease. The inspections have resulted in two homes failing to pass, Lenderman said. Hunt was able to fix the concerns and the homes were cleared to lease.
Air Force spouse MaryBeth Pisano's family was the third in three years to move into a house only to be forced out by sewage problems. Her family's belongings remain trapped in the home for safety reasons, despite the family's departure in October. During the meeting, she expressed her exasperation with the system.
"I did feel like the military side was trying to be an advocate," Pisano said. "It felt very evident your hands were tied. Nothing's able to be done."
Pisano's former neighbor Robin Howell, who watched family after family face the same problems, also spoke and asked officials to take the house out of the base's inventory.
"They're letting these homes fall apart and sticking another family in. They're making families sick and go in debt for having to move unexpectedly," Pisano said. "And meanwhile there's a trail of destruction and lives are uprooted."
Richard Trevino, director of the 502nd Civil Engineer Group, which oversees the base housing office, said Hunt didn't have a work order system until last month when they implemented a process that allows residents to submit requests online and automatically sends surveys to ensure the resident was satisfied with the work. The housing office has access to these records and have pledged to contact each resident with a below-average review of the work order or for any emergency work orders.
"Residents will have to put the work orders in and actually comment," Trevino said. "We continue to encourage residents, because that third voice is important. Them providing that feedback allows us to engage and provide that oversight over Hunt."
thayer.rose@stripes.com Twitter: @Rose_Lori