Purple Heart veterans sought for Honor Flight-like trip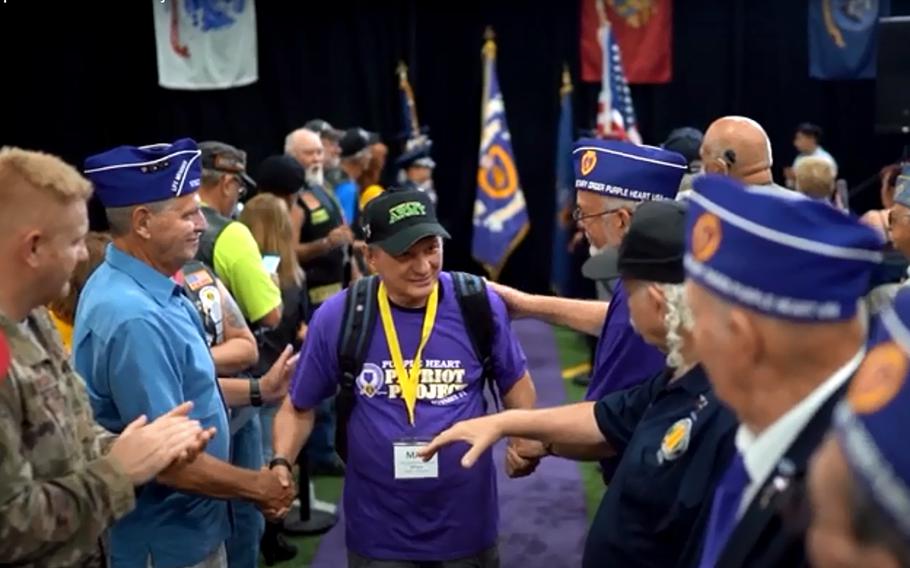 A project honoring America's combat-wounded veterans is seeking nominees for an expenses-paid trip next year to the Purple Heart museum and other historic sites in upstate New York.
The National Purple Heart Honor Mission's four-day trip to New York's Hudson Valley in August 2021 will include ceremonies at the National Purple Heart Hall of Honor, U.S. Military Academy at West Point and George Washington's headquarters, where the medal originated as the Badge of Military Merit in 1782.
America's oldest military medal in continuous use, the Purple Heart is awarded to troops wounded in combat. The program to honor them was inspired by the Honor Flight program that flies veterans to Washington, D.C. to visit war memorials, the organization's website says.
"The honorees we will select symbolize what it means to be humble heroes, who served, sacrificed and continued to serve their communities," retired Army Col. Russell Vernon, executive director of the National Purple Heart Honor Mission, said in a statement.
The group's first trip, in August 2019, honored 33 veterans from 30 states. Officials hope to honor one veteran from every state and U.S. territory on the next trip. Honorees will be allowed to choose one person to accompany them.
Anyone can nominate a Purple Heart recipient they know. Nominations are due Aug. 31 and should include a 250-word description of why the nominee deserves special recognition. More details are available at www.purpleheartmission.org/patriot-project.
The program plans to announce the list of selected honorees on Veterans Day, Nov. 11.
news@stripes.com Twitter: @starsandstripes