PT deaths spurred Air Force to screen for sickle cell trait ahead of fitness assessments
---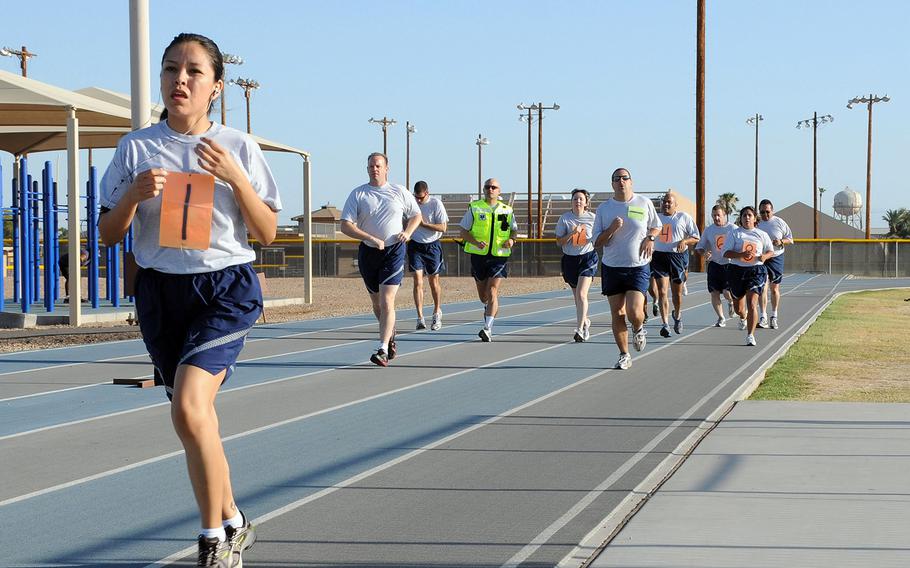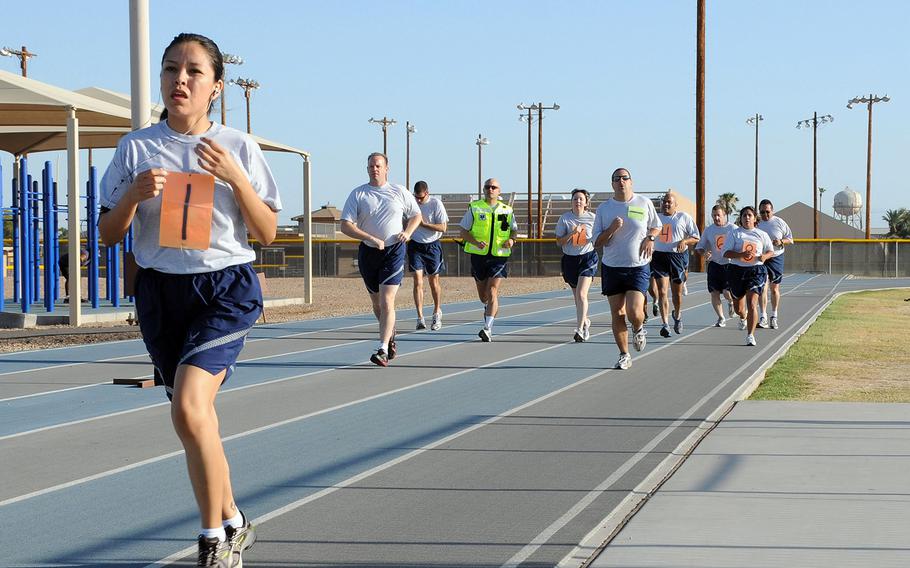 The Air Force is now screening for the sickle cell trait ahead of physical fitness assessments to flag at-risk airmen following several training deaths.
The service added the screening to the mandatory Air Force fitness screening questionnaire — or FSQ — to alert some airmen of the critical need for them to stay hydrated, the Air Force said in a statement released Aug. 22. The initiative was launched in July and went into effect on Aug. 1.
Airmen are now required to fill out the fitness questionnaire at least seven calendar days prior to participating in the physical fitness test, according to a July 24 Air Force statement. The questionnaire logs age, medical history and risk factors to assess the subject's readiness prior to a fitness test.
"The changes to the FSQ is an example of how the Air Force continually looks at its processes to make sure we are taking care of our Airmen," 22nd Aerospace Medicine Squadron commander Lt. Col. Richard Speakman said in the Aug. 22 statement. "By asking the one percent of the Air Force's members who have the sickle cell trait, if they have appropriately prepared for their physical assessment, demonstrates the Air Force's commitment to being adaptable and ensuring the health of Airmen."
The addition of sickle cell trait screening to the questionnaire was made in direct response to several high-profile training deaths, Military.com reported this week, citing top Air Force officials.
Three physical fitness training deaths have occurred in the force in the past six months.
The leadership at Shaw Air Force Base, S.C., suspended physical fitness testing in June after the deaths of Senior Airman Amalia Joseph and Senior Airman Aaron Hall within days of each other after the airmen completed their physical training assessment tests.
Chief Master Sergeant of the Air Force Kaleth O. Wright told Military.com last week that screening for sickle cell trait on the fitness questionnaire was "a result of some of those deaths being linked to the sickle cell trait."
He did not specify which airmen he was referring to.
Wright also said the Air Force could make further changes to the fitness assessments, "including administering the abdominal circumference test — known as the waist or tape test — at a separate time from the rest of the physical fitness assessment in order to prevent added body stress and unwanted injuries," Military.com reported.
The Navy has also struggled with similar deaths at its boot camp in recent months. Seaman recruits Kelsey Nobles, 18, and Kierra Evans, 20, both collapsed during their final physical fitness tests at Naval Station Great Lakes in Illinois earlier this year.
The Air Force already administers sickle cell trait testing at Basic Military Training at Joint Base San Antonio-Lackland, officials told Military.com earlier this year.
"We test 100% of trainees and we have been doing that for years," 737th Training Group and Basic Military Training commander Col. Jason Corrothers told Military.com in June.
"What we want to do is make sure that we've identified any of those teammates that may be sickle cell-positive so that they're aware and then we're aware so that we know [how] to look forward together," he said, according to the report.
Trainees who test positive for the trait may leave the service on a medical discharge, Corrothers said. "But I will tell you that the vast majority of those folks want to continue to be part of our team."
Most people with sickle cell trait never develop any of the symptoms of sickle cell disease, which is a serious medical condition, according to the Centers for Disease Control and Prevention. However, they may pass the trait on to their children.
Sickle cell trait occurs when people inherit one sickle cell gene and one normal gene from their parents, according to the CDC.
Complications can persist in conditions marked by low oxygen levels, increased atmospheric pressure and dehydration, according to the Aug. 22 Air Force statement. Dehydration can be particularly harmful and those with the trait are more susceptible to its effects. Symptoms can include fatigue, extreme thirst, headache, confusion and dizziness.
"Approximately 70% of our bodies are made of water and we need hydration to keep up our energy levels, help with digestion, tolerance of temperature changes and to make sure our liver and kidneys are functioning properly," 22nd Medical Group health promotion dietitian Maribeth Havran said in the statement.
Air Force officials said that airmen will check their Individual Medical Readiness status on the Air Force Portal to obtain their screening results.
The Air Force fitness assessment includes an abdominal circumference test, 1.5-mile run as well as timed pushups and sit-ups.
burke.matt@stripes.com Twitter: @MatthewMBurke1
---
---
---
---